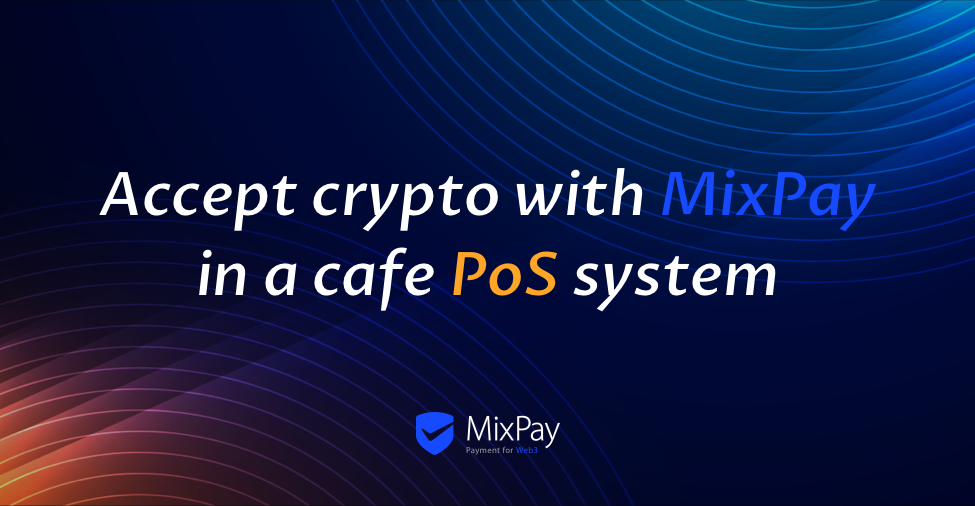 Sempre più bar (o caffetterie) accettano le criptovalute come forma di pagamento, tra cui Bitcoin, Ethereum, Dogecoin e così via. MixPay può aiutarvi ad accettare criptovalute nel vostro negozio di caffè, inoltre Dubai café Bake N More quest'anno accetterà le criptovalute come forma di pagamento per gli acquisti.
I caffè sono luoghi molto frequentati, e per questo è necessario un sistema di Point-of-Sale con la possibilità di accettare le criptovalute che sia in grado di tenere il passo. Si tratta di una soluzione intelligente per i caffè (o le caffetterie), che consente di attirare nuovi clienti accettando pagamenti in criptovaluta.
Che cos'è un sistema Point-of-Sale(PoS) per bar?
POS è l'acronimo di Point-of-Sale, un sistema utilizzato in tutti i bar e nel settore della vendita al dettaglio. Questo sistema computerizzato consente ai proprietari di un'azienda di tenere traccia delle vendite, del flusso di cassa e dell'inventario degli alimenti e può contribuire a semplificare enormemente la contabilità.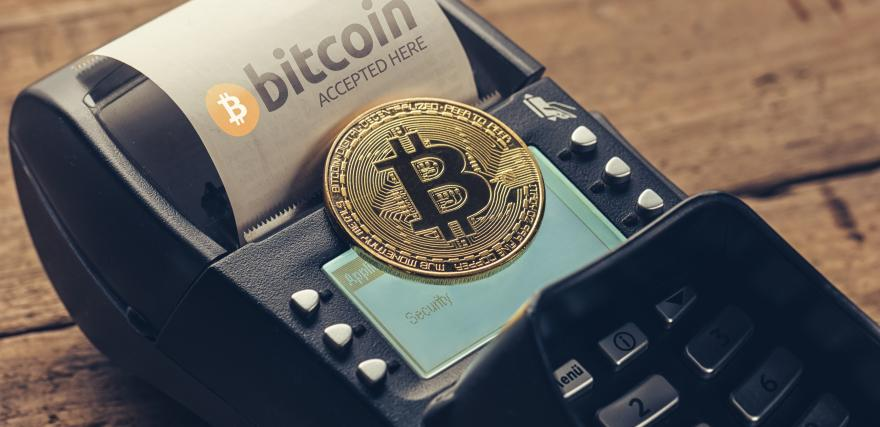 I caffè hanno esigenze uniche per quanto riguarda le funzionalità del sistema point-of-sale, come la stampa di etichette adesive, le casse a doppio cassetto e la gestione del drive-thru.
Un sistema di Point of Sale (PoS) per bar elabora e registra le transazioni, facendovi risparmiare tempo e aiutandovi ad attirare clienti nuovi ed esistenti con un servizio personalizzato. Integrando MixPay nel vostro sistema di Point of Sale, i vostri clienti potranno pagare con criptovalute quando acquistano nei vostri caffè (o caffetterie) tramite il portafoglio Mixin o qualsiasi altro portafoglio on-chain (come Metamask, Coinbase wallet, Bitpay, Trust wallet e così via). Questo è diventato facile e possibile utilizzando un sistema di punti vendita del bar dopo l'integrazione con MixPay API.
Come integrare MixPay in un sistema di Point of Sale (PoS) che accetta criptovalute?
Ci sono solo 3 passi per gli sviluppatori:
Creare il link di pagamento con MixPay API o il bot(7000101422).
Convertire il link di pagamento in un codice QR.
I clienti scansionano il codice QR per pagare e il sistema PoS del bar interroga i risultati del pagamento.
Fare clic su qui per ottenere una guida dettagliata.
Per il proprietario del bar
Scaricare e registrare Mixin Messenger, quindi aggiungere il bot MixPay(7000104220).
Fornire l'ID Mixin e l'asset di pagamento a sviluppatori PoS.
Gestire comodamente gli asset nel bot MixPay, come i prelievi.
È inoltre possibile controllare i dettagli della transazione, il saldo e rivedere il flusso nel bot MixPay.
La semplice integrazione del Point-of-Sale con MixPay API offrirà ai vostri clienti un modo semplice per spendere le loro criptovalute nei vostri negozi.
Tramite un codice QR, i vostri bar possono accettare sia criptovalute che valute fiat sullo stesso dispositivo (Attività supportate). Inoltre, indipendentemente dalla criptovaluta con cui i clienti pagano, potete scegliere di accettare la criptovaluta che preferite.
Quali caffè accettano le criptovalute?
Informazioni su MixPay
MixPay è una piattaforma decentralizzata di servizi di pagamento in criptovaluta costruita su Mixin Network. MixPay ha la capacità di separare il pagamento, la quotazione e il regolamento nel livello sottostante, di supportare il regolamento di qualsiasi criptovaluta e valuta fiat, di supportare il pagamento di qualsiasi portafoglio e di fornire tre modalità di regolamento: conto individuale, sviluppatore e multi-segno. MixPay, il pagamento per il Web3.
Documenti di MixPay
Sociale