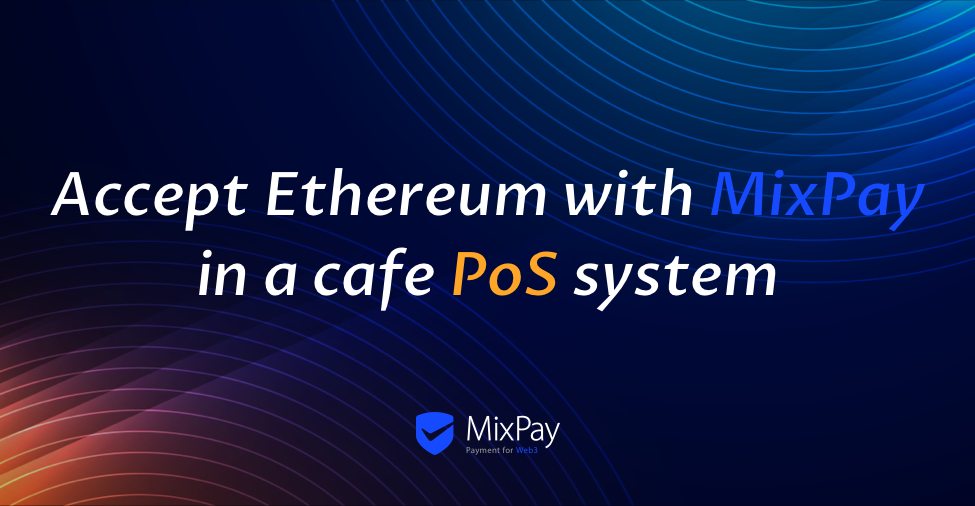 Ifølge BigONE, er Ethereum ranking efter Bitcoin i Market cap.
Flere og flere caféer (eller kaffebarer) accepterer Ethereum som betalingsmiddel, de kan sikre hurtige og sikre transaktioner, udvikle forretningen og øge cafésalget.
Caféer er travle steder, og du har brug for et cafe Point-of-Sale system med mulighed for at acceptere Ethereum, der kan følge med. Det er en smart betalingsløsning til cafeer (eller kaffebarer), og du kan tiltrække flere potentielle kunder ved at acceptere Ethereum-betalinger.
Hvad er Ethereum (ETH)?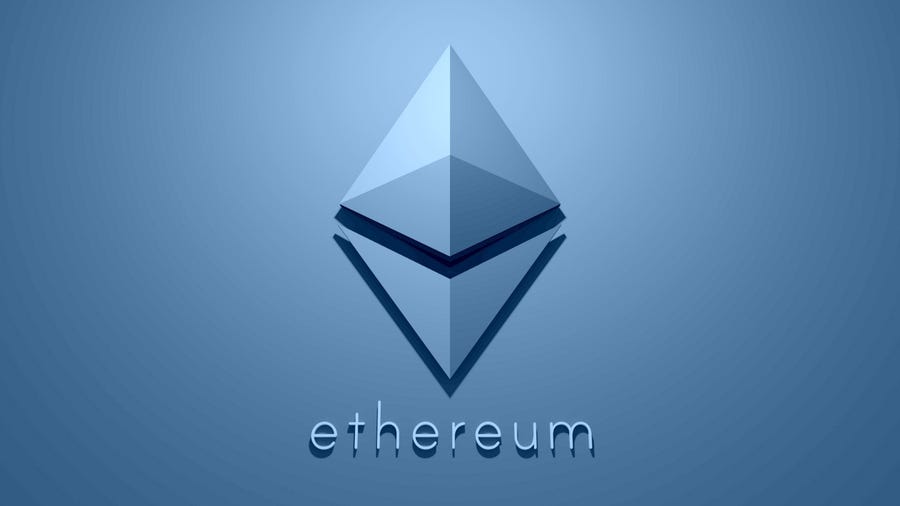 Ethereum blev oprettet i 2015 af Vitalik Buterin, det er en decentral og open source blockchain-platform, der kører smarte kontrakter. Ethereum er bygget på et distribueret netværk, et peer-to-peer-netværk, der har magt til at åbne det finansielle system for verden og opbygge en mere sikker, mere tilgængelig og retfærdig økonomi, som alle kan deltage i.
Ethereum er en platform drevet af blockchain-teknologi, der er bedst kendt for sin oprindelige kryptovaluta, kaldet ether, eller ETH, eller blot Ethereum. Blandt kryptovalutaer er Ether kun næst efter Bitcoin i Market cap. I lighed med Bitcoin er Ether et populært betalingsmiddel, der reguleres af smarte kontrakter. Det kan bruges til at købe og sælge varer og tjenester. Så cafeer (eller kaffebarer) accepterer Ethereum som betalingsmiddel bliver en voksende tendens.
Hvad er et cafe Point-of-Sale(PoS)-system?
POS står for Point-of-Sale, et system, der bruges i hele caféer og detailbranchen. Dette computerstyrede system giver virksomhedsejere mulighed for at spore salg, pengestrøm og fødevareinventar og kan hjælpe med at forenkle din bogføring enormt.
Caféer har unikke behov, når det kommer til point-of-sale systemets funktionalitet, de har udskrivning af klistermærker, kasser med dobbelt kassekladde og drive-thru-styring.
Et Point of Sale-system (PoS) til caféer behandler og registrerer transaktioner, og det sparer din tid og hjælper dig med at tiltrække både nye og eksisterende kunder med personlig service. Integrer MixPay i dit cafe Point of Sale-system, så vil dine kunder kunne betale med Ethereum, når de køber fra dine cafeer (eller kaffebarer) via Mixin wallet eller enhver on-chain wallet (såsom Metamask, Coinbase wallet, Bitpay, Trust wallet og så videre). Dette blev nemt og muligt ved hjælp af et cafe Point of Sale-system efter integration med MixPay API.
Hvordan accepterer man Ethereum med MixPay i et cafe Point of Sale (PoS)-system?
Der er kun 3 trin for udviklere som følger:
Opret betalingslinket med MixPay API eller bot(7000101422).
Konverter betalingslinket til en QR-kode.
Kunderne scanner QR-koden for at betale, og caféens PoS-system søger efter betalingsresultater.
Klik her for at få en detaljeret vejledning.
For cafeejere
Download og registrer Mixin Messenger, og tilføj derefter MixPay(7000104220) bot.
Giv dit Mixin ID og afregningsaktiv til PoS-udviklere.
Administrer aktiver bekvemt i MixPay-botten, som at trække sig tilbage.
Du kan også kontrollere transaktionsdetaljerne, saldoen og gennemgå strømmen på MixPay-botten.
Enkel cafe Point-of-Sale integration med MixPay API vil tilbyde dine kunder en nem måde at bruge deres Ethereum i dine butikker på.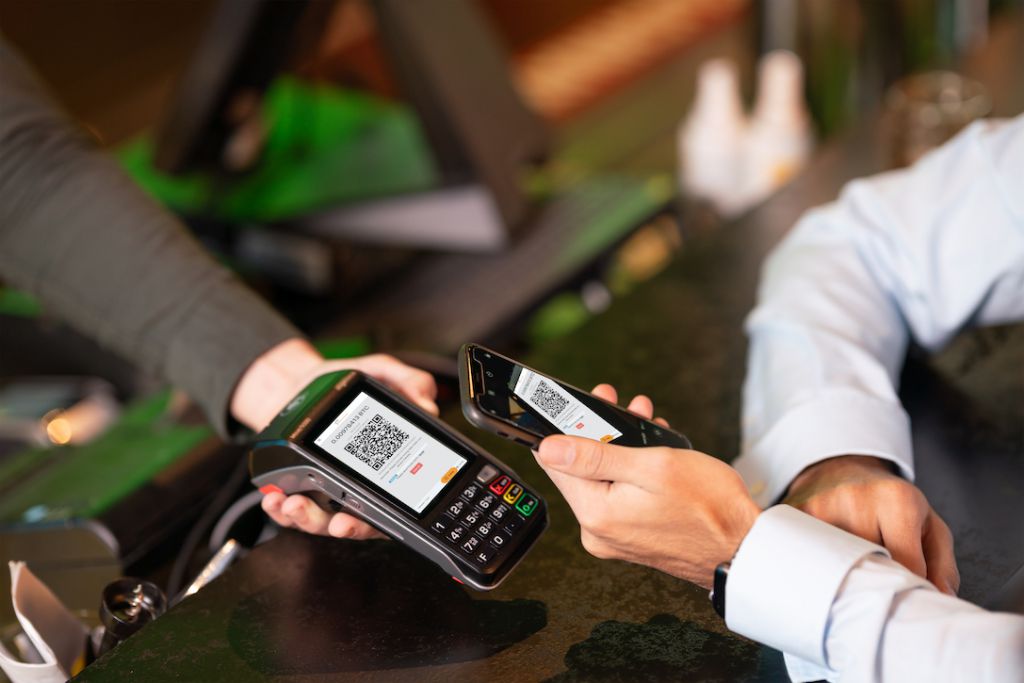 Ved hjælp af QR-kode kan dine cafeer acceptere både fiat- og kryptovaluta på den samme enhed(Understøttede aktiver)). Desuden kan du, uanset hvilken krypto dine kunder betaler med, indstille dig til at acceptere Ethereum, som du ønsker det.
Inde i CRYPTO-caféen: Ny restaurant accepterer Bitcoin og Ethereum som betaling - og selv menuen er inspireret af denne valuta.
[Storbritanniens cafe] (https://watcher.guru/news/britains-cafe-becomes-1st-to-accept-bitcoin-ethereum-and-five-other-digital-assets) bliver den 1. til at acceptere Bitcoin, Ethereum og fem andre digitale aktiver.
Flere ressourcer
Om MixPay
MixPay er en decentraliseret cryptocurrency betalingstjenesteplatform bygget på Mixin Network. MixPay har evnen til at adskille betaling, tilbud og afvikling i det underliggende lag, understøtter enhver kryptovaluta og fiat valuta afvikling, understøtter enhver tegnebog betaling, og giver tre afviklingsformer: individuel, udvikler og multi-sign konto. MixPay, betaling for Web3.
MixPay-dokumenter
Social