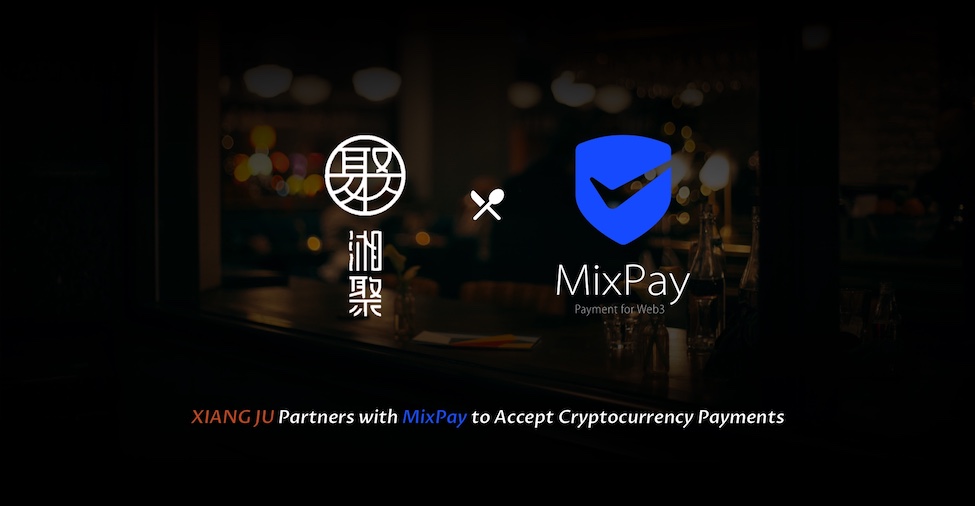 Har du hørt om den kinesiske restaurant XIANG JU i Dubai? Det er et traditionelt Hunan-køkken og giver dig nu mulighed for at betale med Bitcoin, Ethereum, Litecoin og andre kryptovalutaer. XIANG JU byder alle krypto-entusiaster velkommen og accepterer kryptoer som betaling for sine fremragende måltider og drikkevarer. Det er blevet gjort af en betalingsgateway - MixPay. Fra juni 2022 blev MixPay accepteret på Dubai Oriental Gastronome , SUNWAY RESTAURANT og "遇见建林-贵州小吃" i International City.
Så hvis du vil betale for lækker mad og drikkevarer, kan du hurtigt betale med kryptovalutaer i MixPay. Grundlæggende er forbrugere i stand til at betale med enhver tegnebog, såsom on-chain tegnebøger, lag 2 tegnebøger som Mixin Messenger (kunder behøver ikke betale gasgebyrer i Mixin) osv. ( MixPay udvider hele tiden supporten til flere mønter og restaurant kæder.
Hvordan betaler man med krypto på XIANG JU Restaurant?
For krypto-entusiaster eller -kunder kan du vælge at betale regningen med krypto med MixPay QR-kode, efter du har nydt et måltid på XIANG JU restaurant. Parat? Lad os komme igang.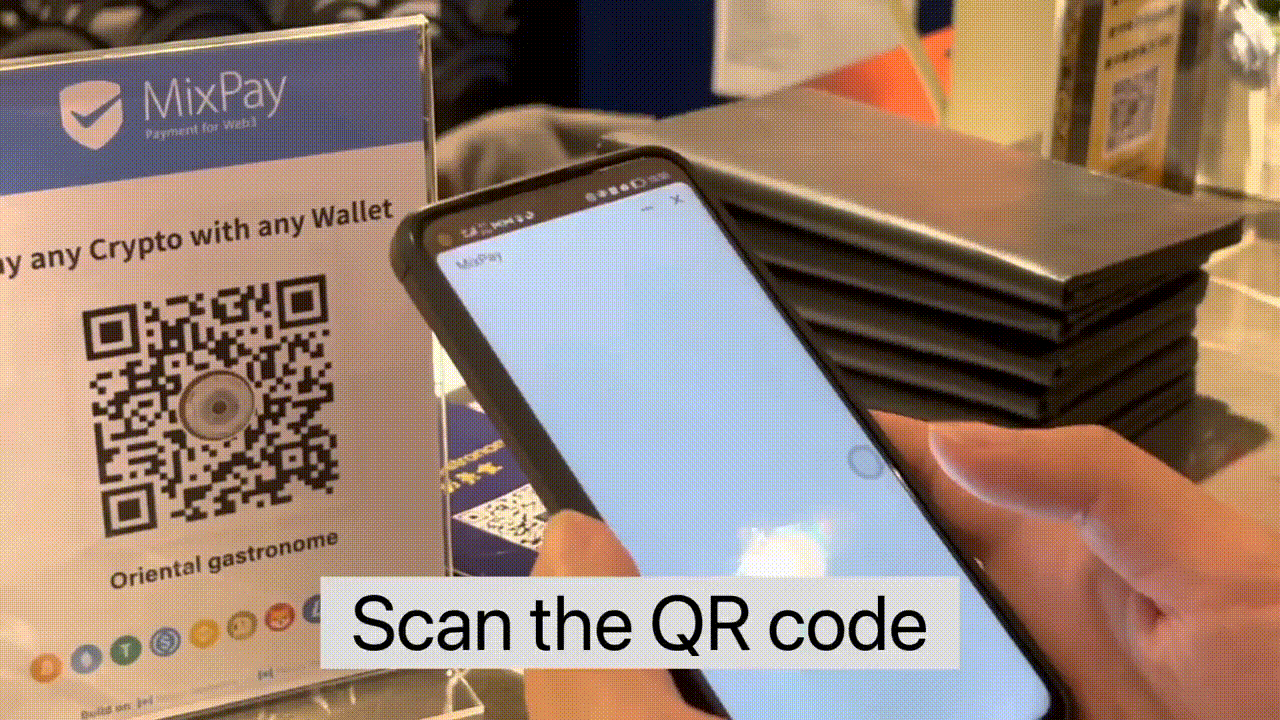 Hvis du foretrækker skriftlige instruktioner, skal du bare fortsætte med at læse.
Scan MixPay QR-koden.
Indtast betalingsbeløbet.
Vælg den krypto, du vil bruge.
Gennemfør betalingen.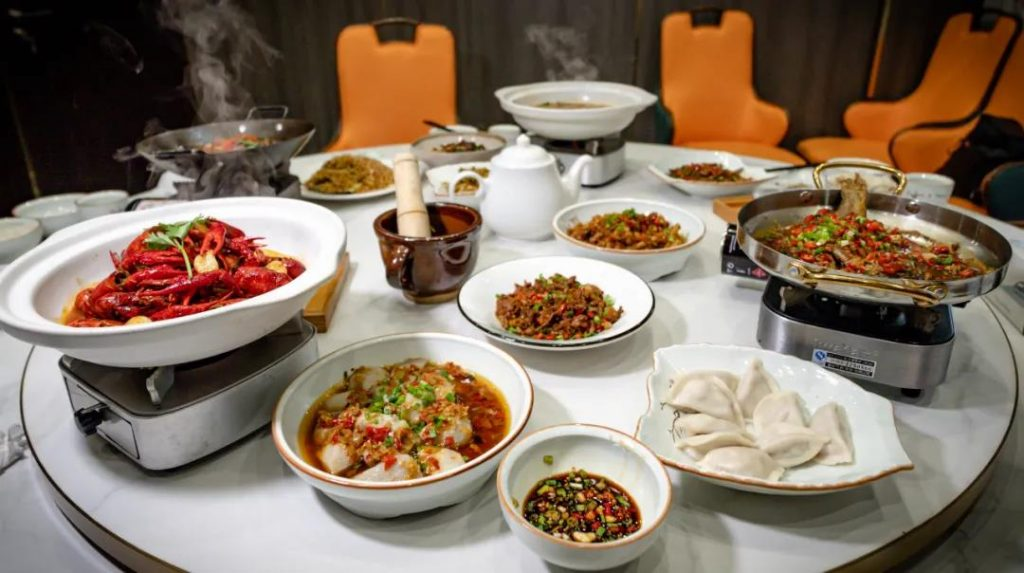 Sikke et lækkert måltid! Du kan smage det på R-15 - International City - France Cluster - Dubai, XIANG JU restaurant.
Hvordan accepterer jeg krypto med MixPay på mine restauranter?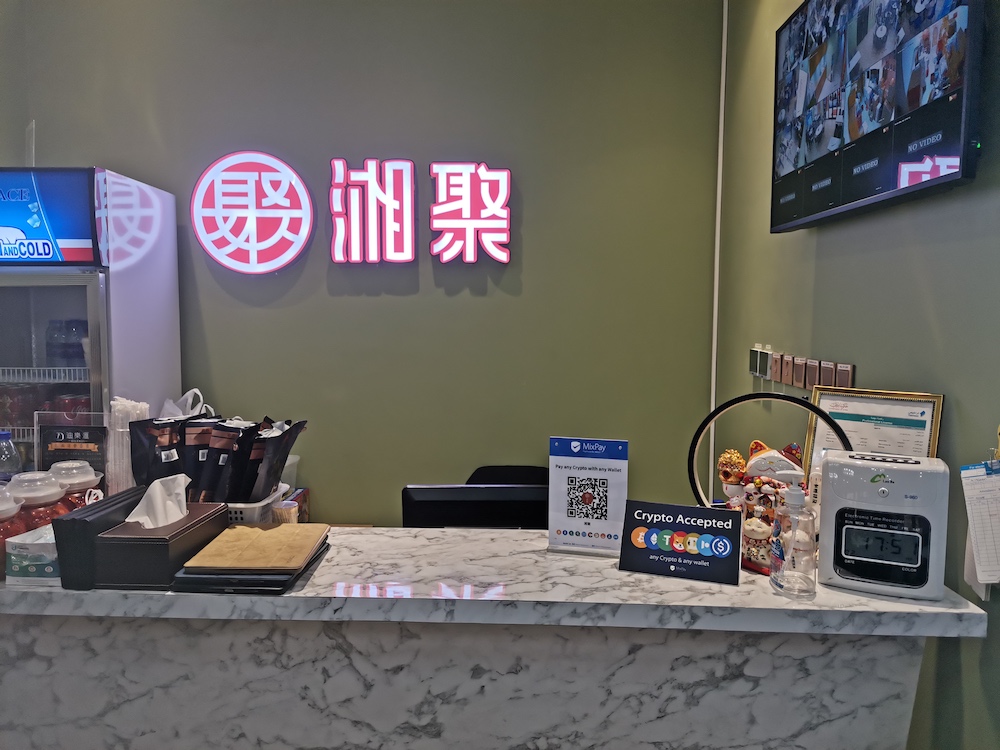 Som vi kan se, begynder flere og flere restauranter at tage kryptovaluta-betalinger i brug. I mellemtiden stiger populariteten af at betale kryptovaluta i restauranter som aldrig før. Så for restaurantejere er dette en ny mulighed for dem til at booste deres forretninger. Der er så mange måder at foretage cryptocurrency-betalinger på på restauranter i dag, MixPay er en af de populære måder at acceptere crypto-betalinger på.
Hvordan accepterer du krypto med MixPay på dine restauranter?
Du kan acceptere kryptoer fra dine kunder på to meget nemme måder med MixPay - En QR-kode eller Point of Sale System. Med et par minutter kan du begynde at acceptere betalinger med kryptovaluta.
Mulighed 1: Måden at acceptere cryptocurrency-betaling på en restaurant med MixPay QR-koden
Download Mixin Messenger og tilmeld dig.
Søg efter MixPay bot-id (7000104220) i Mixin Messenger, og tilføj denne bot som en kontakt.
Skræddersyet permanent QR-kode i MixPay og vis din QR-kode til kunder eller læg betalings-QR-en på din butik. Besøg her for at få en komplet guide
Mulighed 2: Måden at acceptere cryptocurrency-betaling i en restaurant med Point of Sale System ved hjælp af MixPay
3 trin til at integrere MixPay i en restaurant-PoS-terminal, der accepterer cryptocurrency:
Opret betalingslinket med MixPay API eller bot(7000101422).
Konverter betalingslinket til en QR-kode.

Kunder scanner QR-koden for at betale, og restaurantens PoS-system søger efter betalingsresultaterne .

Klik her for at få en detaljeret vejledning .

Enkel restaurant Point-of-Sale- integration med MixPay API vil tilbyde dine kunder en nem måde at bruge deres krypto på dine restauranter.
Om MixPay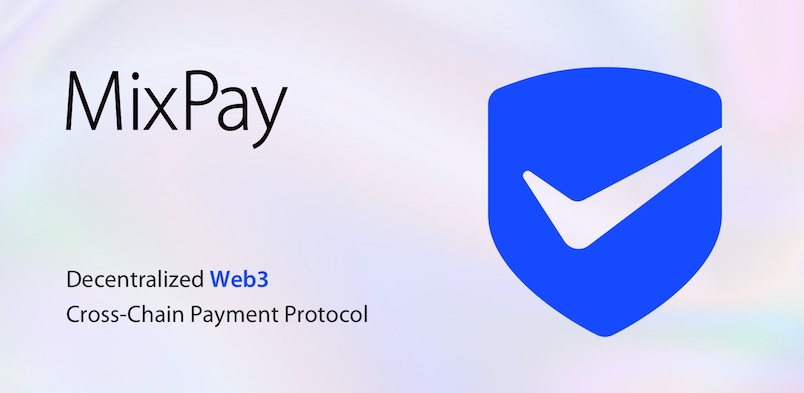 MixPay er en decentraliseret cryptocurrency betalingsserviceplatform bygget på Mixin Network. MixPay kan adskille betaling, tilbud og afvikling i det underliggende lag, understøtte enhver afvikling af kryptovaluta og fiat-valuta, understøtte enhver wallet-betaling og give tre afregningstilstande: individuel, udvikler og multi-signaturkonto. MixPay, betaling for Web3.
Dokumenter