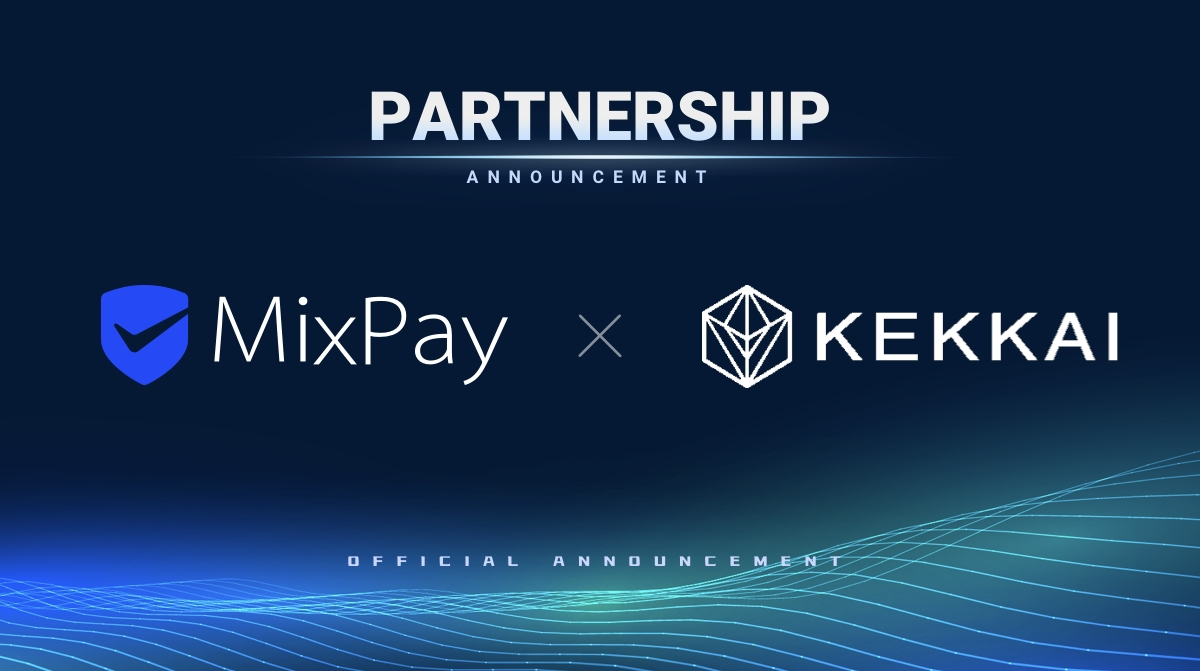 We zijn verheugd aan te kondigen dat KEKKAI MixPay heeft geïntegreerd in hun Shopify-winkel .
KEKKAI, een beveiligingstool voor portemonnees die is gericht op het voorkomen van diefstal en fraude met NFT en cryptocurrency, heeft een diepgaande samenwerking met MixPay tot stand gebracht om een veiligere en betrouwbaardere cryptocurrency-betalingsomgeving te creëren.
Dit betekent dat u kunt genieten van het gemak en de veiligheid van MixPay, of u nu de OneKey-hardwareportemonnee koopt of de producten van KEKKAI gebruikt voor gesimuleerde handel en risicodetectie. Als toonaangevende Web3 cryptocurrency-betalingsoplossing biedt MixPay KEKKAI niet alleen een eenvoudige, snelle en veilige betalingsinterface, maar ondersteunt het ook meer dan 30 openbare ketens en meer dan 70 soorten cryptocurrency-betalingen.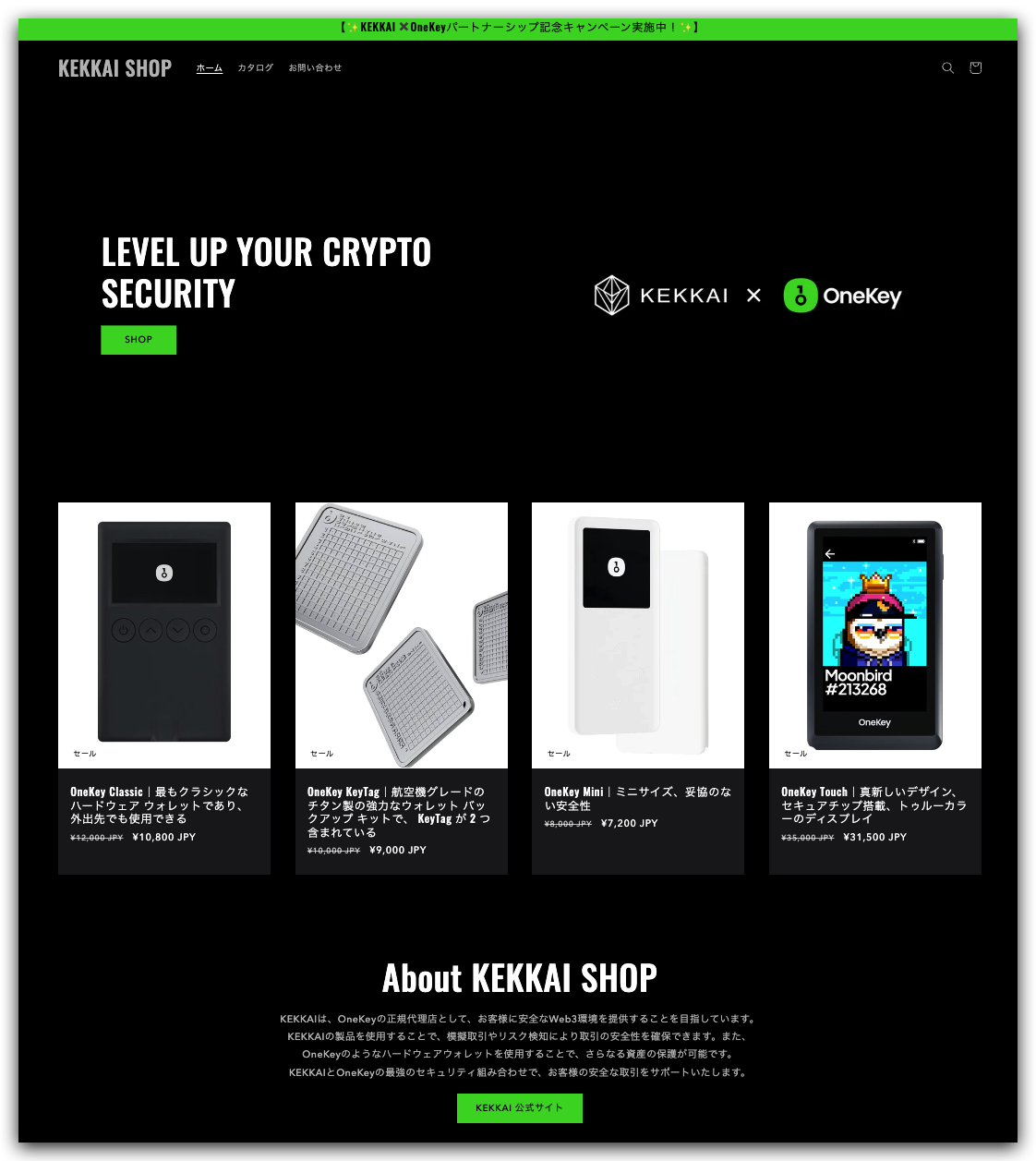 Als geautoriseerde dealer van OneKey streeft KEKKAI er voortdurend naar om klanten een veilige Web3-omgeving te bieden. Door onze samenwerking met MixPay willen we nu een uitgebreidere beveiligingsoplossing bieden.
De krachtige samenwerking tussen KEKKAI en MixPay is bedoeld om u de veiligste handelsomgeving en de handigste handelservaring te bieden. Of u nu een beginner bent in cryptocurrencies of een ervaren handelaar, we hebben de meest uitgebreide beveiligingsmaatregelen en de handigste betaalmethode voor u voorbereid. Met de beveiligingsbescherming van KEKKAI en OneKey en de betalingsondersteuning van MixPay hopen we u te helpen met meer vertrouwen en gemoedsrust te handelen in de wereld van cryptocurrencies.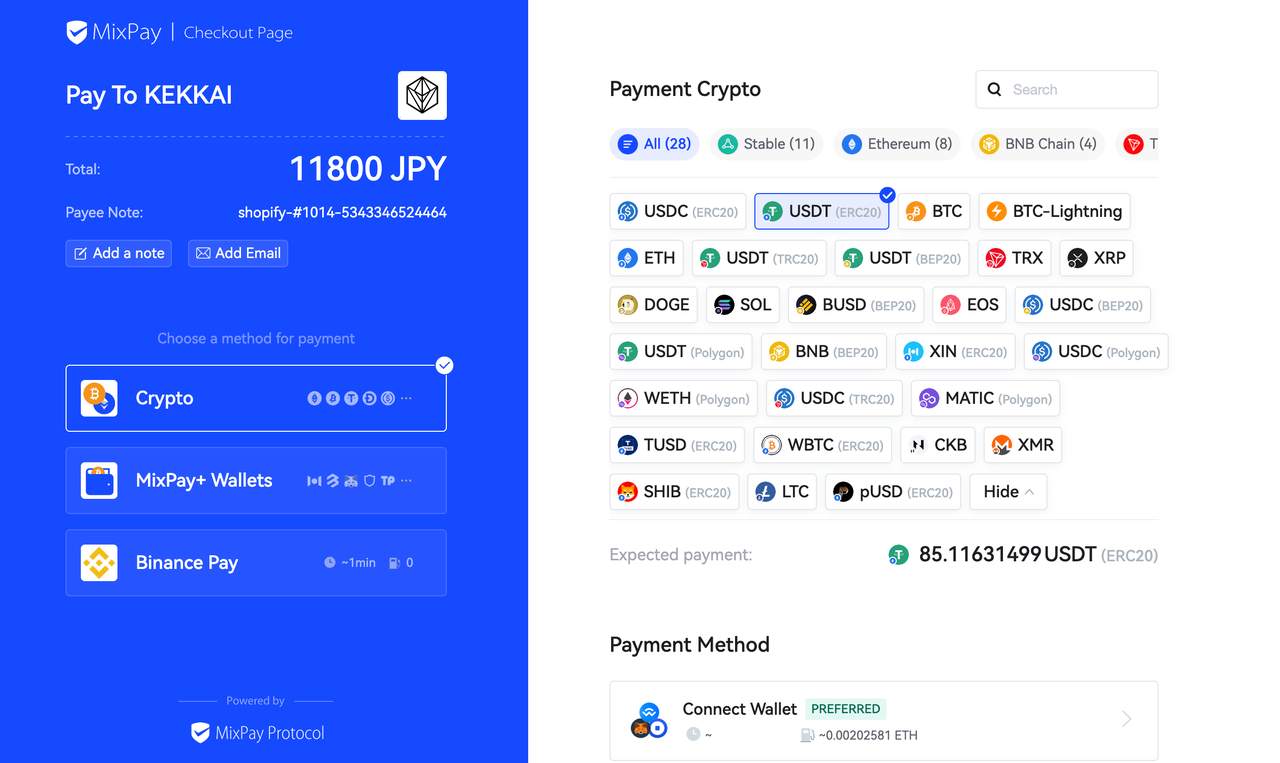 Vergeet niet dat uw veiligheid onze topprioriteit is. KEKKAI en MixPay zetten zich altijd in om uw activa en handelsveiligheid te beschermen. We kijken ernaar uit om samen met ons deze cryptocurrency-wereld vol eindeloze mogelijkheden te verkennen.
Over het MixPay-protocol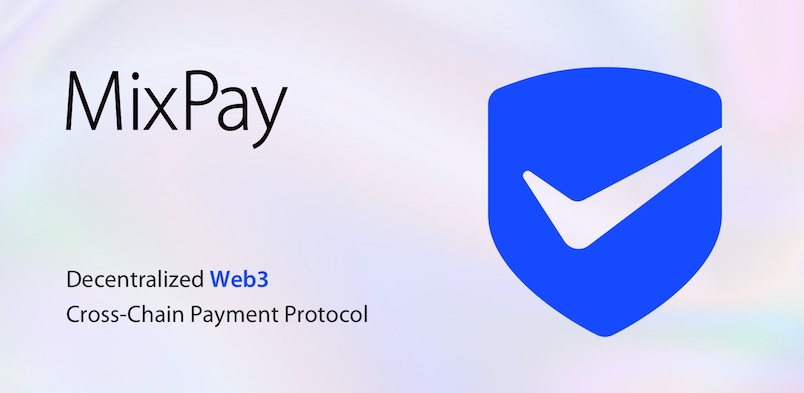 MixPay Protocol is een gedecentraliseerd Web3-betalingsprotocol, dat verschillende ketens, verschillende tokens, verschillende portefeuilles en uitwisselingen met elkaar verbindt, of het nu gaat om een on-chain portemonnee (MetaMask, Trust Wallet) of een gecentraliseerde portemonnee (Blockchain.com, BlockFi), of uitwisselingen (Binance, Coinbase). Zolang ze toegang hebben tot het MixPay-protocol, kunnen ze hun gebruikers overal ter wereld veilige, eenvoudige en gratis betalingsdiensten aanbieden die zijn gemarkeerd door MixPay, zonder dat handelaren zich zorgen hoeven te maken over welke portemonnee of token de klant gebruikt om te betalen, net als wat Visa en Mastercard doen het op het traditionele betaalgebied.
Officieel | helpen | Bloggen | ontwikkelaars | Twitter | E-mail