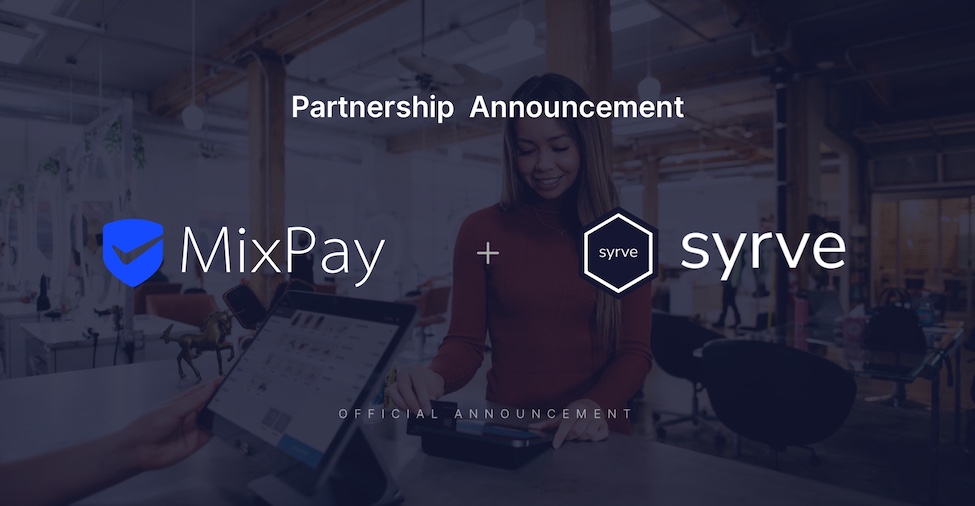 Vandaag zijn we verheugd om onze strategische samenwerking met Syrve (voorheen bekend als iikoMiddleEast )) aan te kondigen, een in Dubai gevestigd bedrijf dat geavanceerde technologieën naar restaurants over de hele wereld brengt met All-in-One Cloud-based POS.
Na integratie met MixPay API , stelt Syrve POS nu handelaren in staat om zowel cryptocurrency-betalingen van de digitale portemonnee van klanten als traditionele kaarten te accepteren. Bovendien kunnen handelaren verkoopprocessen beheren in een handige backoffice in de cloud.
De samenwerking met MixPay biedt retailers POS-terminals die crypto- en fiat-betalingen ondersteunen, evenals een oplossing voor voorraadbeheer. Het is gemaakt voor retailers die hun kansen en klantengemeenschap willen vergroten door crypto te accepteren voor authentieke goederen en diensten.
Bovendien maakt het partnerschap besteedbare crypto een nieuwe realiteit door de kloof tussen crypto-gebruikers en kleine en middelgrote bedrijven te overbruggen. Het verbindt klanten, handelaren, beurzen en token-uitgevers, waardoor een heel ecosysteem ontstaat. Bake N More , het eerste café in Dubai dat betalingen in digitale valuta van klanten accepteert, kiest ook voor Syrve POS. Daarnaast groeit het aantal retailers dat gebruik maakt van Syrve-terminals voortdurend.
Over Syrve
Syrve , recent bekend als iiko, biedt betrouwbare alles-in-één cloudgebaseerde POS- en beheeroplossingen die in veel verschillende bedrijven worden gebruikt: van kleine bars en coffeeshops tot grote restaurantketens. Met de meest geavanceerde restauranttechnologie-oplossingen wordt Syrve vertrouwd door meer dan 6000 F&B-bedrijven wereldwijd, waaronder PAPA JOHN'S , Le Pain Quotidien, spelers uit het Midden-Oosten L'eto, Gourmet Gulf, Bulldozer Group, Lincoln Hospitality en vele anderen.
Met Syrve-software kunnen voedingsmiddelen- en drankenbedrijven hun prestaties verbeteren en minder tijd besteden aan routinematige administratieve taken. Syrve automatiseert en transformeert vrijwel elk aspect van uw bedrijfsvoering - verhoog de snelheid van de dienstverlening, geef uw keukenteam meer mogelijkheden, beheer uw personeel, optimaliseer de voorraadopname en -bestelling, vereenvoudig de kostenbeheersing, analyseer de prestaties en meer.
Hoe te betalen met elke crypto met behulp van MixPay in een Syrve All-in-One POS?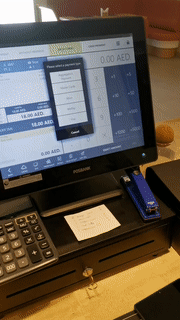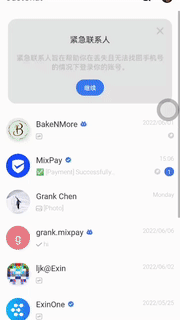 De bovenstaande video's tonen de typische crypto-transactie met behulp van de Syrve-terminal. U kunt de eenvoud en het gemak zien van het doen van aankopen met elke crypto met behulp van MixPay in een Syrve All-in-One POS.
Elke massaconsument kent PoS-terminals; vandaag is het onwaarschijnlijk dat u een plaats zult vinden waar u niet met een creditcard of bankpas kunt betalen. Het is makkelijker dan je je kunt voorstellen rekeningen te betalen in een restaurant; het enige dat u hoeft te doen, is door een paar eenvoudige stappen te volgen:
Selecteer een item op het scherm
Een QR-code genereren/een willekeurige QR-code voor de klant genereren
Scan QR-code met Mixin Messenger of on-chain portemonnee
Kies cryptocurrency en betaal
Krijg de goederen
Over MixPay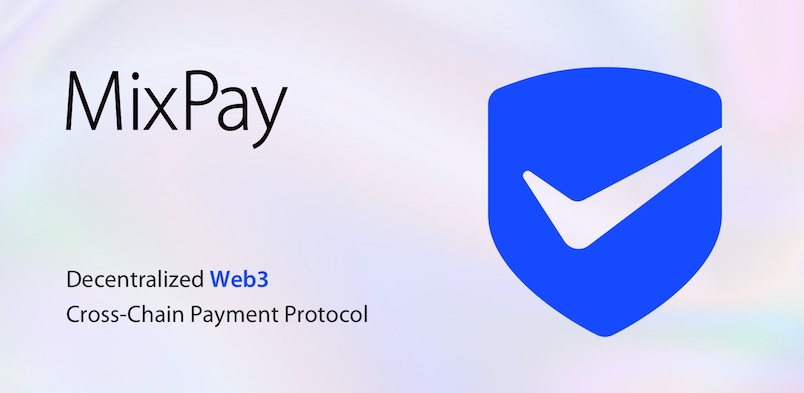 MixPay Protocol is een gedecentraliseerd web3-betalingsprotocol dat verschillende ketens, verschillende tokens, verschillende portefeuilles en uitwisselingen verbindt, of het nu een on-chain portemonnee (MetaMask, Trust Wallet) of een gecentraliseerde portemonnee (Blockchain.com, BlockFi) is, of uitwisselingen (Binance, Coinbase). Zolang ze toegang hebben tot het MixPay-protocol, kunnen ze hun gebruikers overal ter wereld veilige, eenvoudige en gratis betalingsdiensten aanbieden die zijn gemarkeerd door MixPay, zonder dat handelaren zich zorgen hoeven te maken over welke portemonnee of token de klant gebruikt om te betalen, net als wat Visa en Mastercard doen dat in het traditionele betalingsveld.