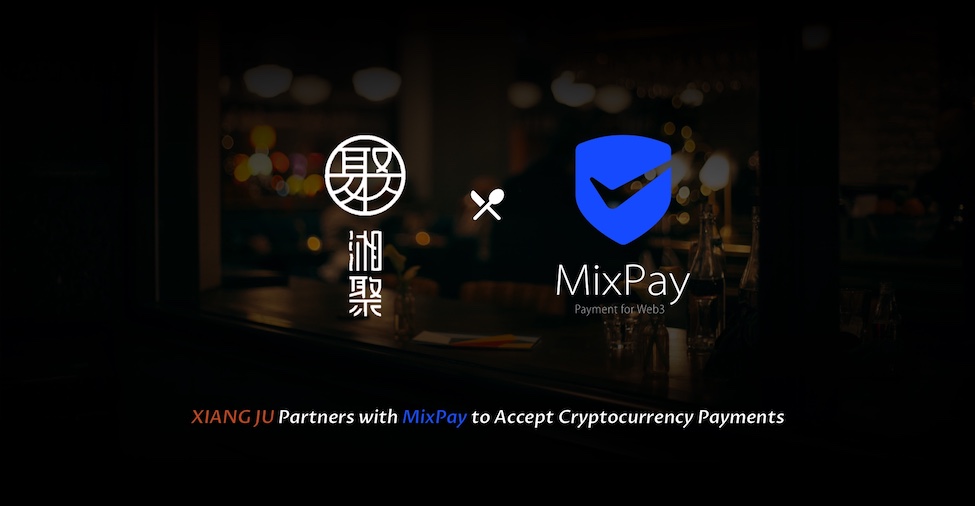 Czy słyszałeś o chińskiej restauracji XIANG JU w Dubaju? Jest to tradycyjna kuchnia Hunan, która teraz pozwala płacić Bitcoinem, Ethereum, Litecoinem i innymi kryptowalutami. XIANG JU wita wszystkich entuzjastów kryptowalut i akceptuje je jako zapłatę za doskonałe posiłki i napoje. Dokonała tego bramka płatności - MixPay. Od czerwca 2022 r. MixPay był akceptowany w Dubai Oriental Gastronome , SUNWAY RESTAURANT i "遇见建林-贵州小吃" w International City.
Jeśli więc chcesz zapłacić za pyszne jedzenie i napoje, możesz szybko zapłacić kryptowalutami w MixPay. Zasadniczo konsumenci są w stanie płacić dowolnym portfelem, takim jak portfele sieciowe, portfele warstwy 2, takie jak Mixin Messenger (klienci nie muszą płacić opłat za gaz w Mixin) itp. MixPay stale rozszerza wsparcie dla większej liczby monet i sieci restauracji.
Jak zapłacić Crypto w restauracji XIANG JU?
Dla entuzjastów kryptowalut lub klientów możesz zapłacić rachunek za pomocą krypto za pomocą kodu QR MixPay po zjedzeniu posiłku w restauracji XIANG JU. Gotowy? Zacznijmy.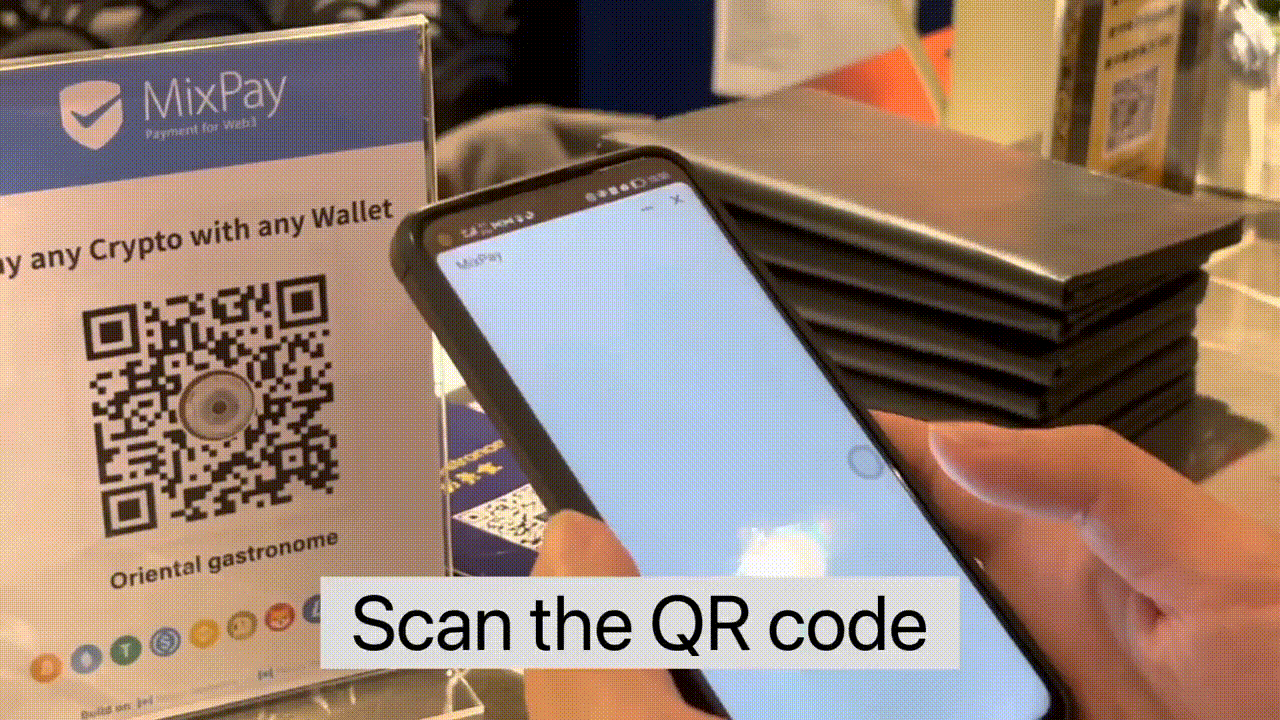 Jeśli wolisz pisemne instrukcje, po prostu czytaj dalej.
Zeskanuj kod QR MixPay.
Wprowadź kwotę płatności.
Wybierz krypto, którego chcesz użyć. 4. Dokończ płatność.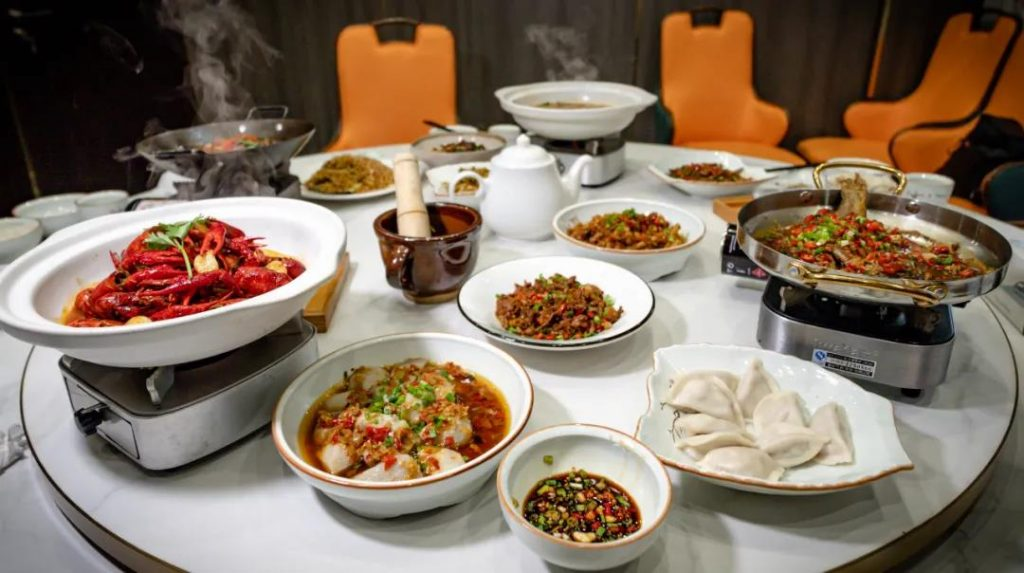 Co za przepyszny posiłek! Można go skosztować w R-15 - International City - France Cluster - Dubai, restauracji XIANG JU.
Jak akceptować Crypto za pomocą MixPay w moich restauracjach?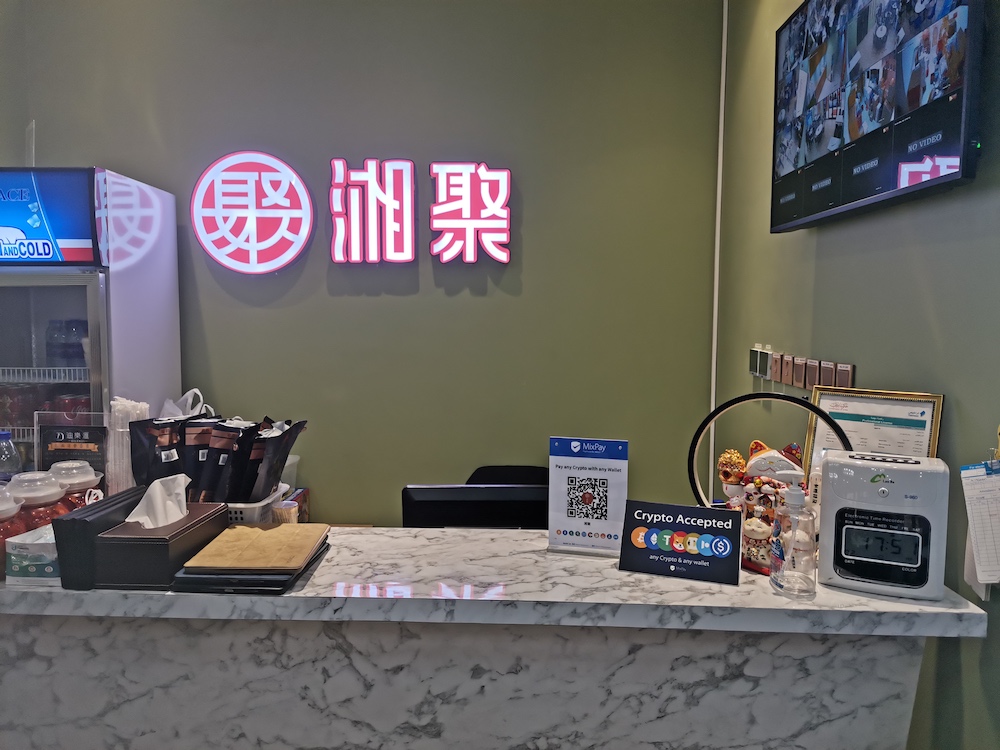 Jak widać, coraz więcej restauracji zaczyna przyjmować płatności kryptowalutami. Tymczasem popularność płacenia kryptowalutą w restauracjach rośnie jak nigdy dotąd. Tak więc dla właścicieli restauracji jest to nowa okazja do zwiększenia ich działalności. Jest tak wiele sposobów na dokonywanie płatności kryptowalutami w restauracjach, MixPay jest jednym z popularnych sposobów akceptowania płatności kryptowalutowych.
Jak zaakceptować krypto z MixPay w swoich restauracjach?
Za pomocą MixPay możesz przyjmować kryptowaluty od swoich klientów na dwa bardzo proste sposoby - kod QR lub system Point of Sale. Za kilka minut możesz zacząć przyjmować płatności w kryptowalutach.
Opcja 1: Sposób akceptowania płatności kryptowalutą w restauracji za pomocą kodu QR MixPay
Pobierz Mixin Messenger i zarejestruj się.
Wyszukaj identyfikator bota MixPay (7000104220) w Mixin Messenger i dodaj tego bota jako kontakt.
Spersonalizuj stały kod QR w MixPay i pokaż swój kod QR klientom lub zamieść kod QR płatności w swoim sklepie. Odwiedź tutaj, aby uzyskać pełny przewodnik
Opcja 2: Sposób na akceptację płatności kryptowalutą w restauracji z Systemem Punktów Sprzedaży za pomocą MixPay
3 kroki do integracji MixPay z restauracyjnym terminalem PoS akceptującym kryptowalutę:
Utwórz link do płatności za pomocą MixPay API lub bota(7000101422).
Zamień link do płatności na kod QR.
Klienci skanują kod QR, aby zapłacić, a system PoS restauracji sprawdza wyniki płatności .
Kliknij tutaj, aby uzyskać szczegółowy przewodnik .
Prosta integracja punktów sprzedaży w restauracji z API MixPay zaoferuje Twoim klientom łatwy sposób na wydawanie kryptowalut w Twoich restauracjach.
O MixPay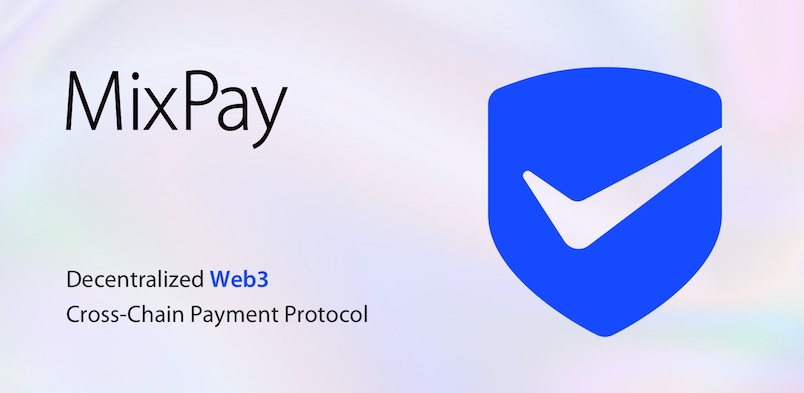 MixPay to zdecentralizowana platforma usług płatności kryptowalutowych zbudowana na Mixin Network. MixPay może oddzielić płatność, kwotowanie i rozliczenie w warstwie bazowej, obsługiwać rozliczenia w dowolnej kryptowalucie i walucie fiducjarnej, obsługiwać dowolne płatności portfelowe i zapewniać trzy tryby rozliczenia: konto indywidualne, deweloperskie i konto z wieloma podpisami. MixPay, płatność za Web3.
Dokumenty
Społeczny