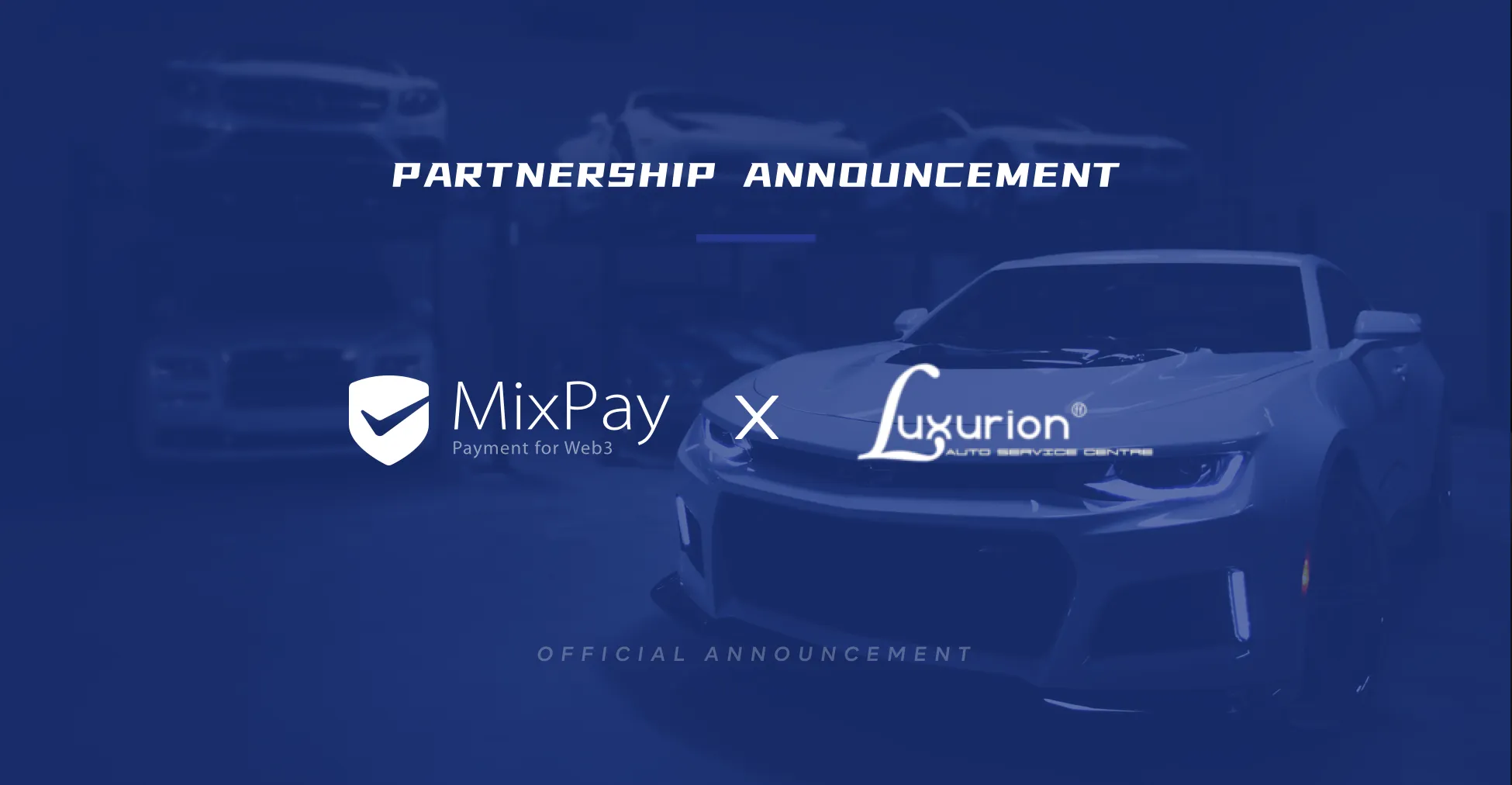 Z veseljem sporočamo, da se Luxurion FF Auto Service Center zdaj pridružuje trgovcem, ki sprejemajo kriptovalute v svoji trgovini kot naš najnovejši strateški partner. Luxurion FF je ponudnik storitev popravila in vzdrževanja luksuznih in vrhunskih avtomobilov. Njegov lastnik in "roki" GM je strojni inženir, ki je bil nekdanji inštruktor mehanike pri Mercedes Benzu, medtem ko ima več kot 30 let odličnosti v servisiranju in od leta 1998 vodi garaže v Dubaju.
Luxurion FF zagotavlja profesionalne rešitve za vašo izkušnjo vzdrževanja avtomobilov in to partnerstvo je le češnja na torti. Sprejetje plačil s kriptovalutami strankam prinaša več udobja.
Ekipa MixPay sodeluje s številnimi partnerji, tako s spletnimi platformami kot s fizičnimi trgovinami brez povezave , da zagotovi različne praktične rešitve za povečanje popolnosti plačila. Sodelovanje z Luxurion FF je korak k spodbujanju nadaljnjega sodelovanja uporabnikov pri plačevanju s kriptovalutami. Prav tako se ujema z razvojnim načrtom Dubaja kot " kripto prestolnice ".
Prek MixPay lahko stranke v Luxurion FF plačajo s katero koli kriptovaluto s katero koli denarnico za popolno vsestransko izkušnjo samodejnega vzdrževanja, kot je:
Popravilo in remont motorjev; Popravilo menjalnika; Mehanska, električna in sistemska diagnostika ter popravila; Storitve klimatskih naprav; Popravilo zavor, ploščic in rotorjev; Posebna ekipa za popravilo karoserije in barvanje; Podrobnosti; amortizerji, zamenjava vzmetnih nog, zamenjava pnevmatik, poravnava in uravnoteženje koles; Storitve vleke in zagona. Tako vi kot vaš avto si zaslužite izjemno izkušnjo pri Luxurion FF.
O Luxurion FF
Luxurion FF je vodilno podjetje za popravilo avtomobilov z več kot 30-letno odličnostjo storitev. Predana ekipa kvalificiranih servisnih strokovnjakov, ki prihajajo iz različnih vrhunskih avtomobilskih servisnih centrov, ekipa Luxurion FF je specializirana za znamke, kot so Mercedes-Benz, Rolls-Royce, Land Rover, Bentley, Audi, Porsche, BMW, Lamborghini, Maserati, Jaguar, McLaren , Ferrari itd. Njihova ekipa vam bo pomagala ohraniti prijetno izkušnjo vožnje, obenem pa zagotoviti celovitost vozila.
Fraza podjetja povzema njihove servisne ideale: "Vaš avto obravnavamo kot družino, po najboljšem proračunu".
Želimo ohraniti svoj položaj pri naših sedanjih in prihodnjih strankah kot partnerji za vse življenje, ohraniti našo odprtost in poštenost do naših strank, z našimi visoko usposobljenimi storitvami, ki ustrezajo vašemu proračunu. Naše visoko usposobljeno osebje bo zagotovilo izboljšane storitvene izkušnje pri obravnavi široke palete vrhunskih ameriških, evropskih, klasičnih in vrhunskih japonskih avtomobilov.
Kako plačati s kripto z uporabo MixPay za vrhunske storitve vašega avtomobila pri Luxurion FF?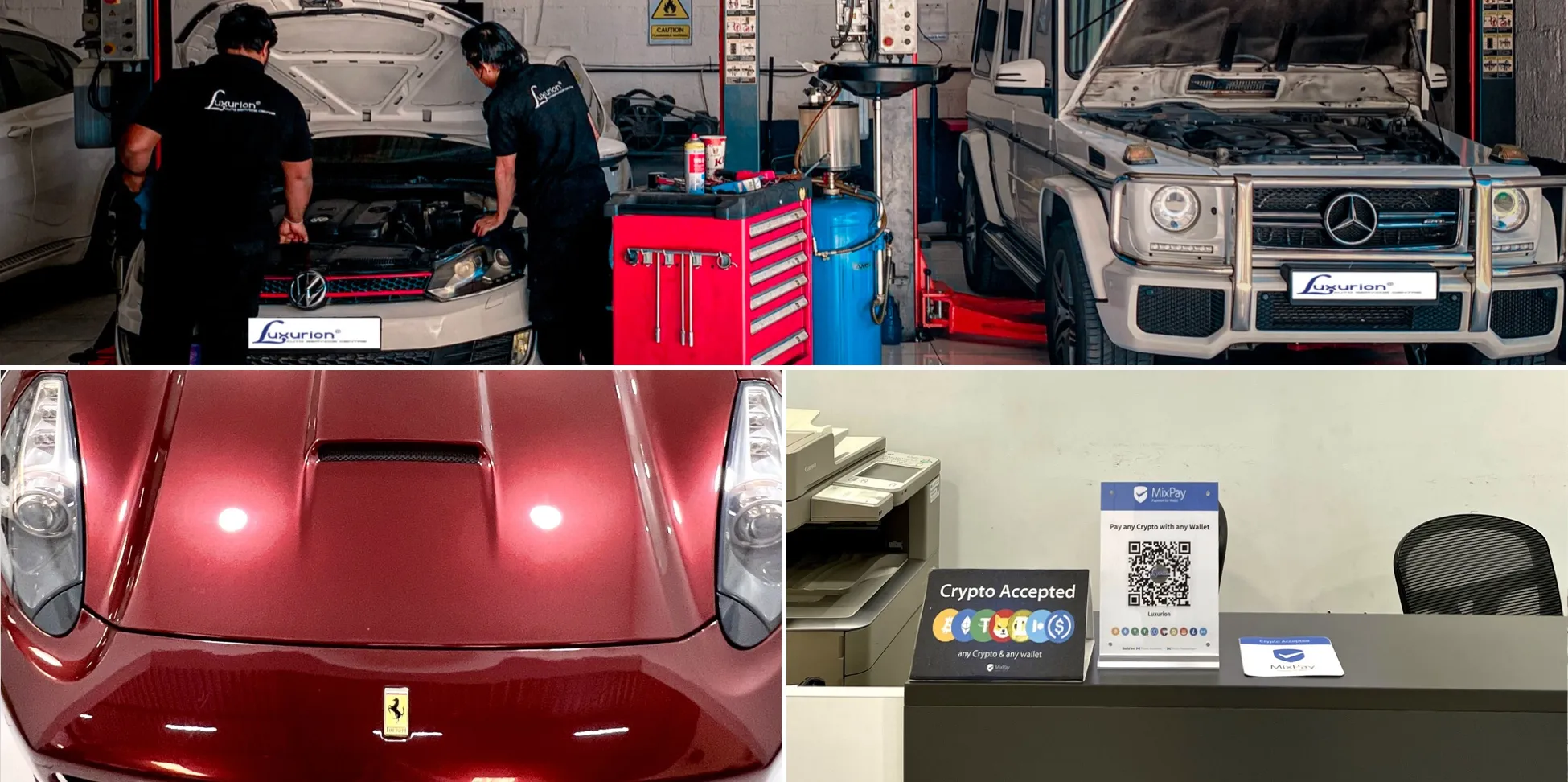 Precejšnje število trgovcev brez povezave se odloči za partnerstvo z MixPay zaradi njegovih hitrih in enostavnih funkcij. Za dokončanje vaših kripto plačil pri Luxurion FF so potrebni le štirje koraki. Prosimo, preberite spodnja navodila, če nameravate izvajati enostavna spletna plačila z bitcoini in drugimi kriptovalutami.
Skenirajte QR kodo MixPay .
Vnesite znesek plačila.
Izberite kriptovaluto, ki jo želite uporabiti.

Dokončajte plačilo.

To je to! Naj bo Luxurion FF vaše vozilo vredno, tako da bo vašemu avtomobilu dodal več vzdržljivosti.
O MixPay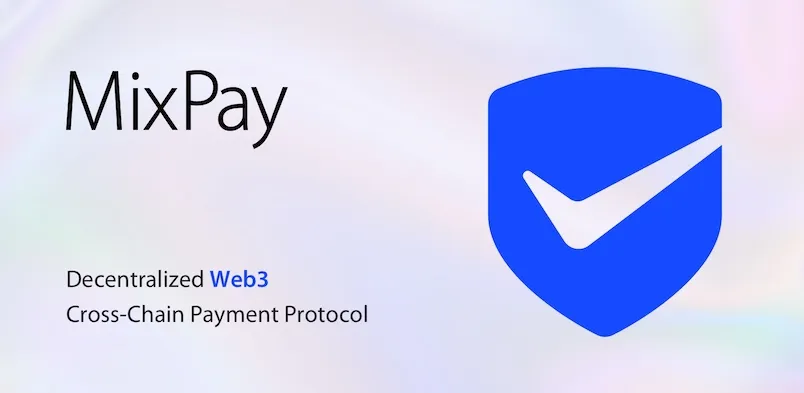 MixPay je decentralizirana platforma za plačilne storitve s kriptovalutami, zgrajena na omrežju Mixin. MixPay lahko loči plačilo, ponudbo in poravnavo v osnovnem sloju, podpira katero koli poravnavo v kriptovaluti in fiat valuti, podpira katero koli plačilo z denarnico in zagotavlja tri načine poravnave: posameznik, razvijalec in račun z več podpisi. MixPay, plačilo za Web3.