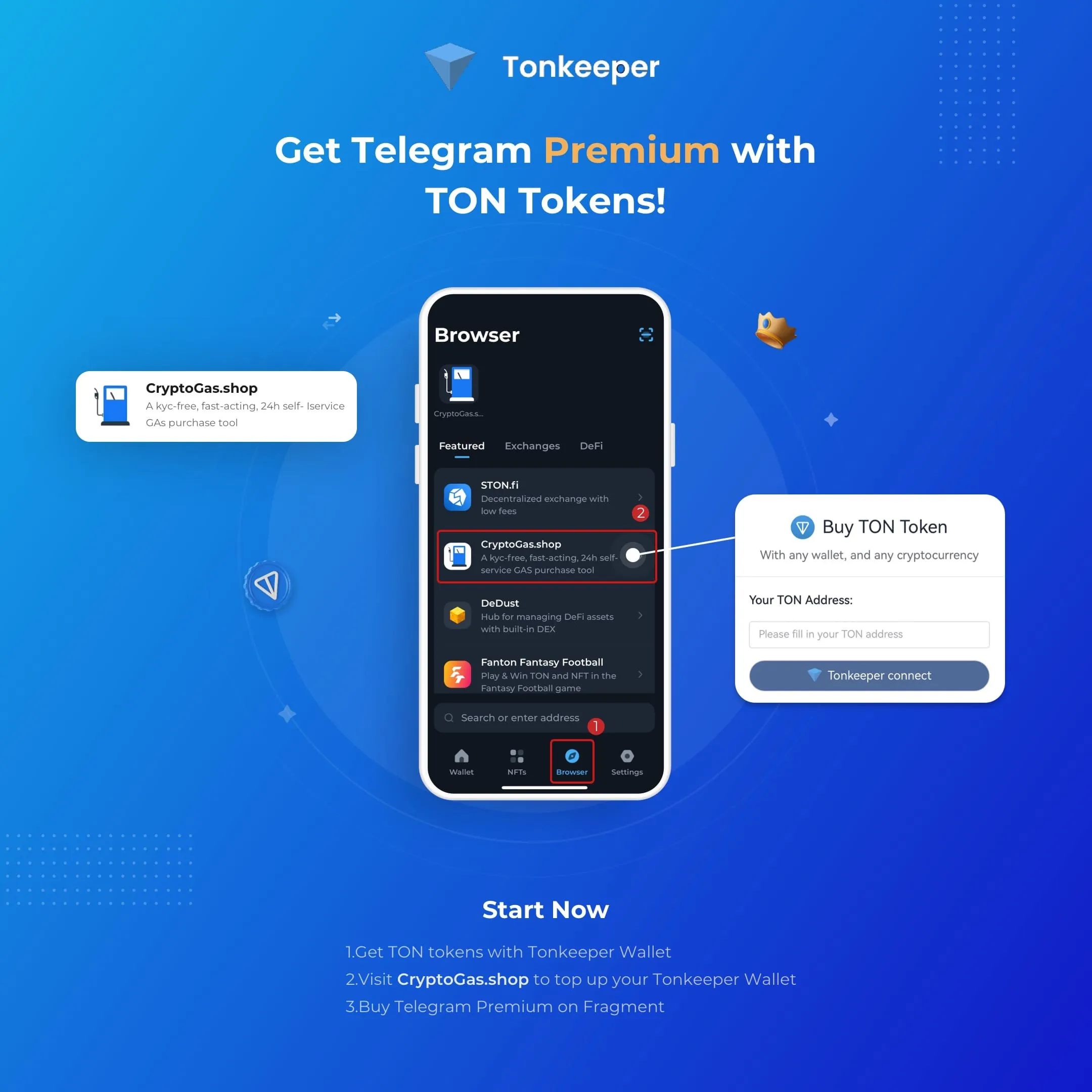 Telegram is an instant messaging app known for its encryption, security, and decentralization. TON (Telegram Open Network) is a blockchain project developed by the Telegram team, aiming to build a decentralized internet communication protocol and blockchain platform.
Recently, Telegram introduced a new encryption feature supported by the TON blockchain, allowing users to purchase Telegram premium subscription service using TON tokens through the Fragment auction platform with a username. This new feature further deepens the integration between Telegram and cryptocurrency, providing users with a more convenient and secure payment method.
Here's how to purchase Telegram premium subscription with TON token:
1.Purchase TON token
Use the Tonkeeper wallet (available for download on the official website https://tonkeeper.com/) and open the Browser. Choose CryptoGas.shop to purchase TON tokens.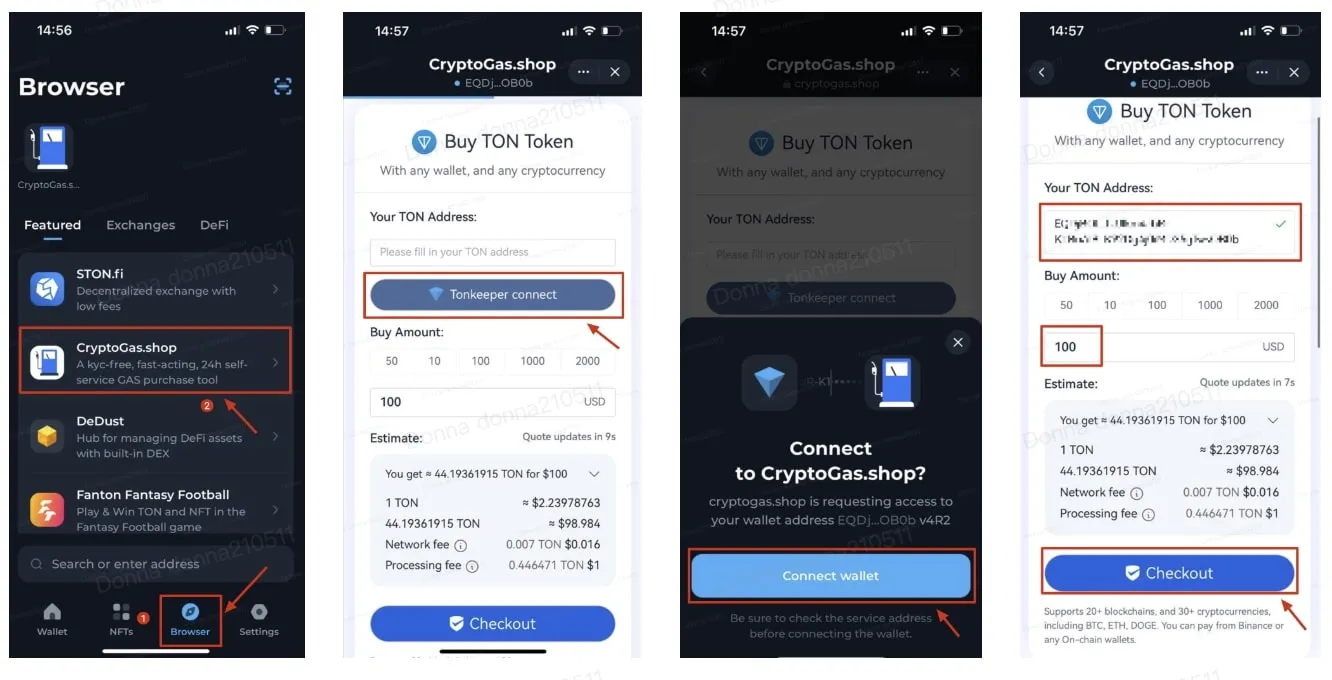 CryptoGas.shop supports various payment methods, allowing you to pay with any wallet and any crypto.
Binance Pay
Method 1: Easily pay with Binance Pay.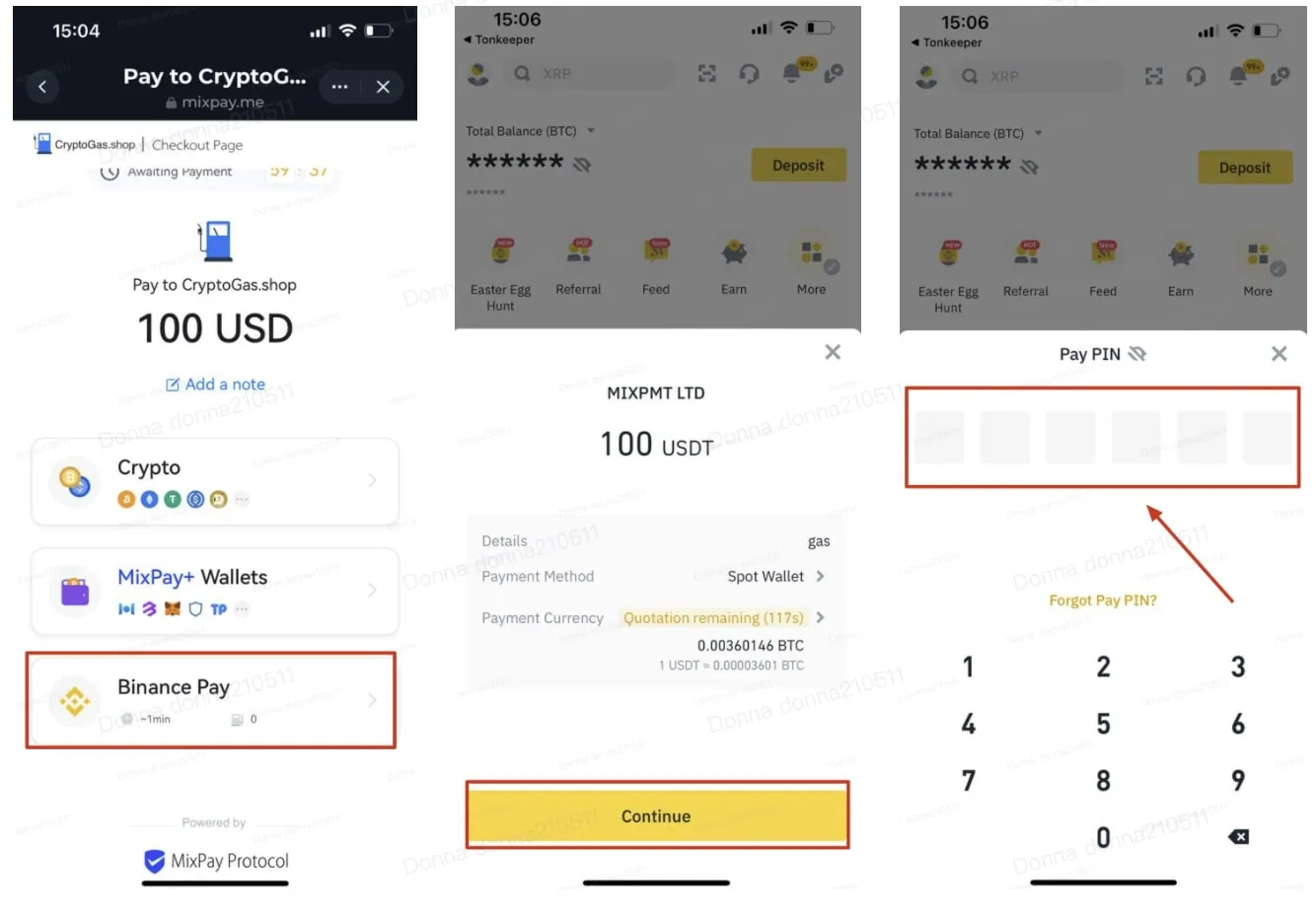 Other payment methods (optional)
Method 2: You can also choose to pay with MixPay+ Wallets. For example, in the following image, choose to pay with MetaMask.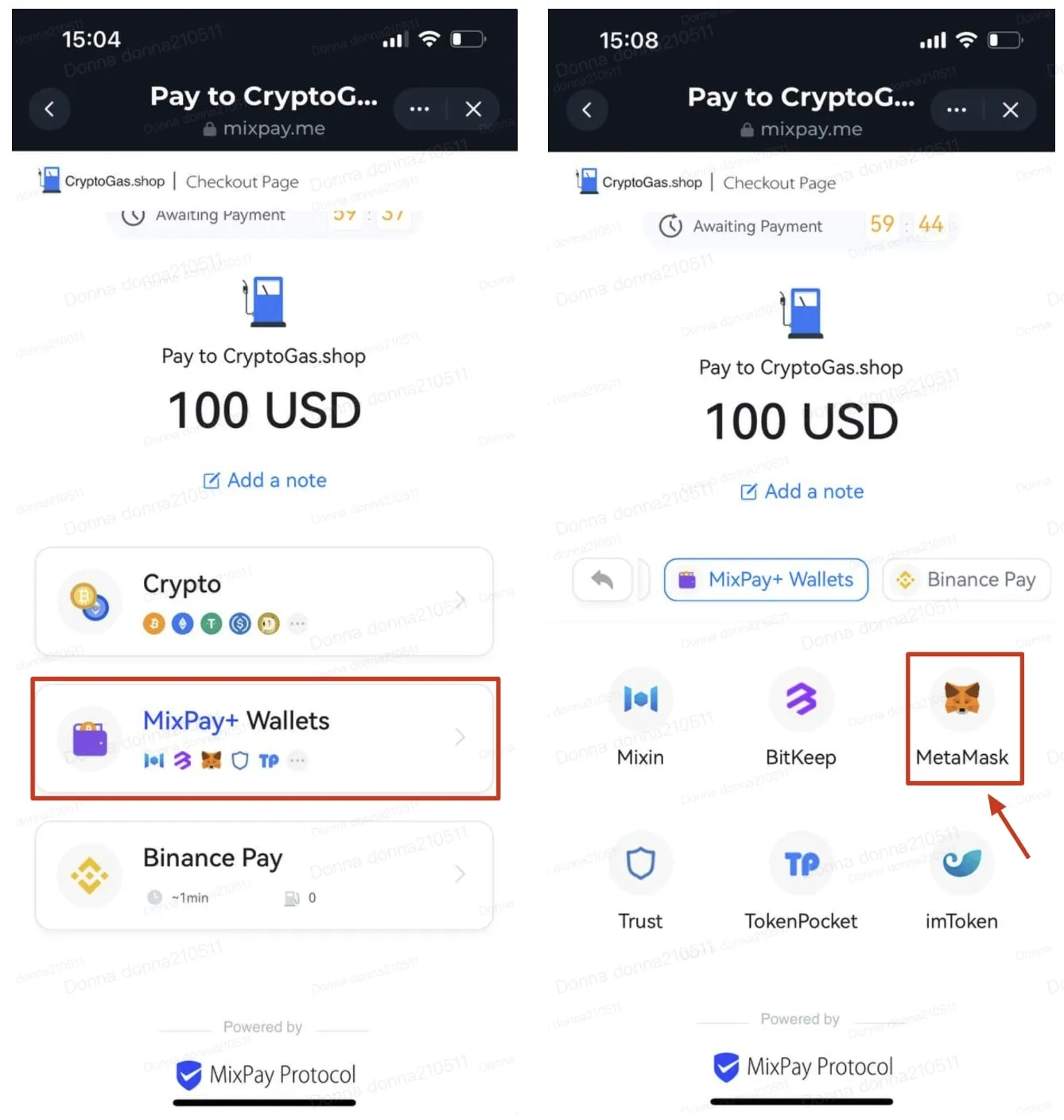 In the MetaMask app on your phone, select the cryptocurrency you want to pay with, such as USDT(ERC20), and then follow the prompts to continue and complete the payment.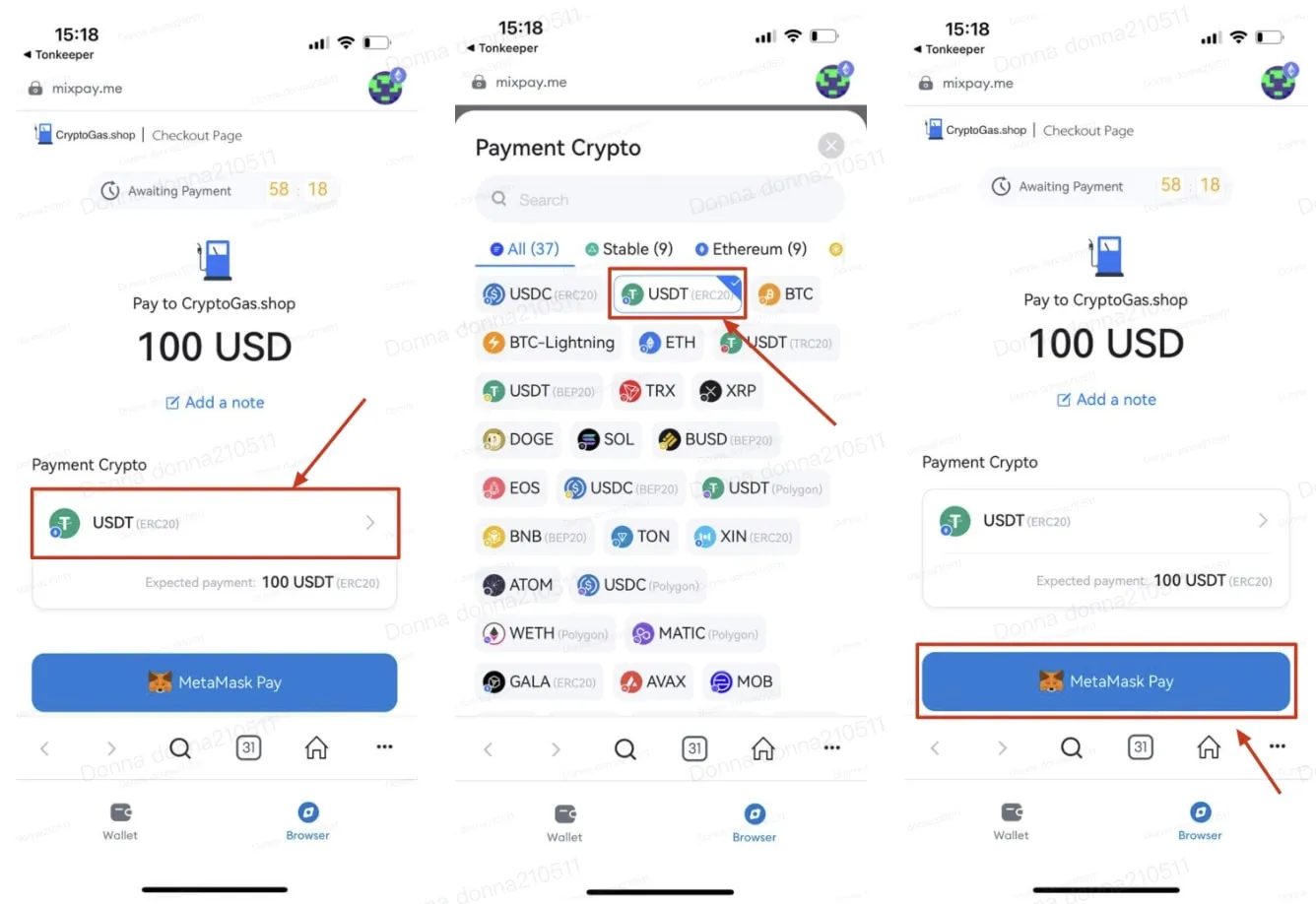 Method 3: Choose to pay with Crypto and select any cryptocurrency you want to pay with, such as USDT(ERC20).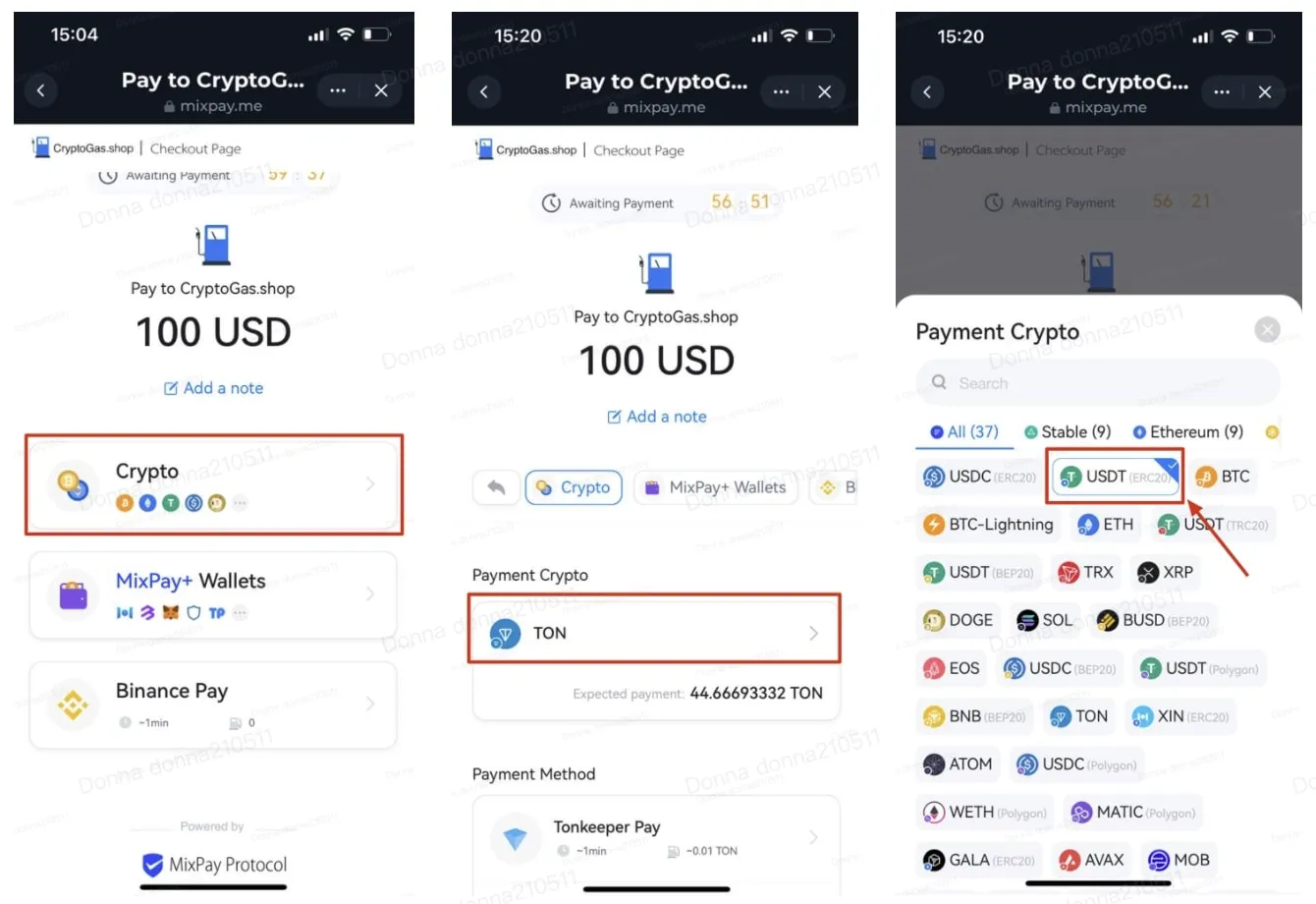 There are multiple payment options, such as:
1.Connecting your wallet through Connect Wallet, such as Coinbase Wallet, or choosing to connect other wallets through WalletConnect.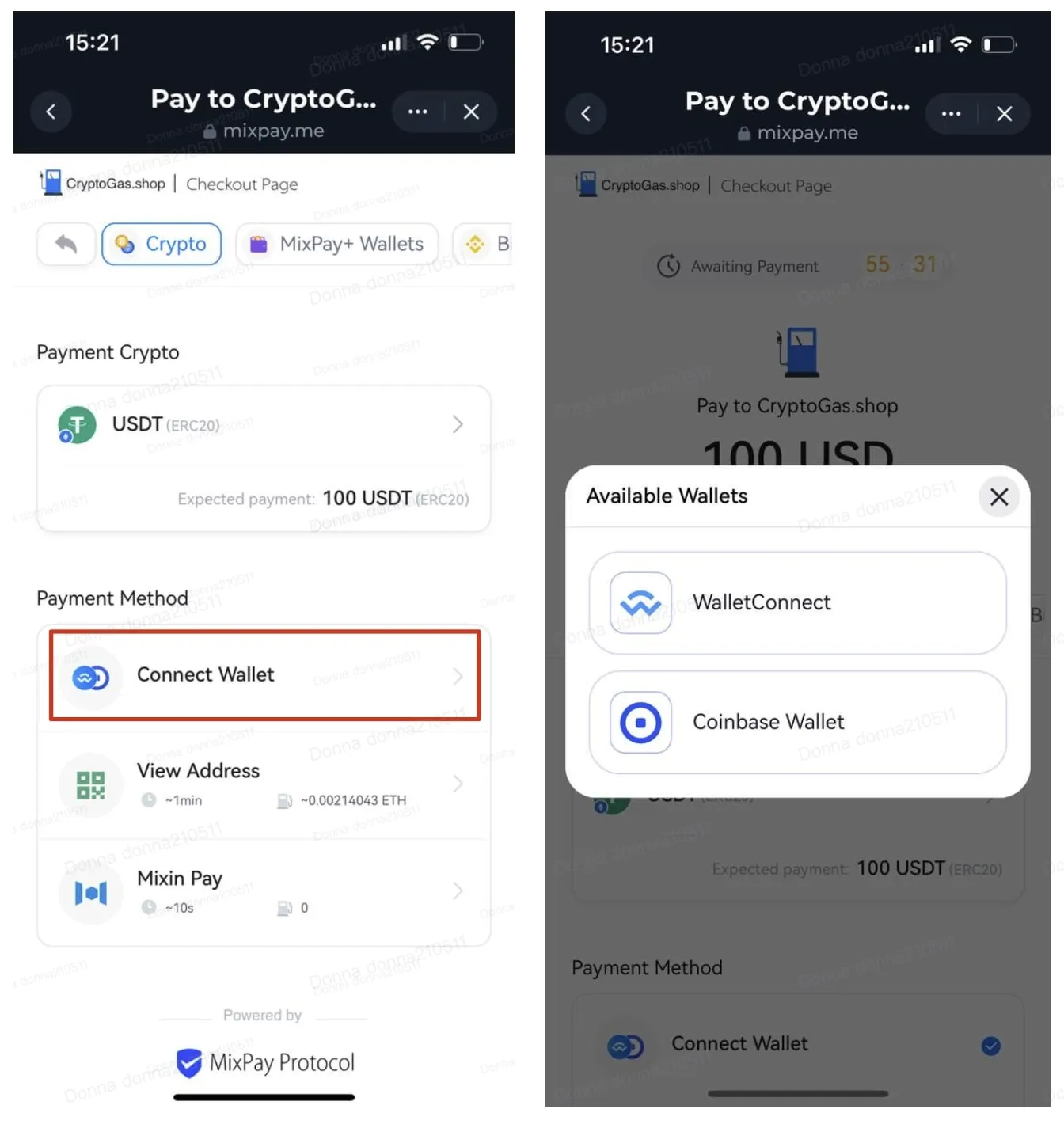 2.You can also view the payment address and make a transfer payment using your wallet.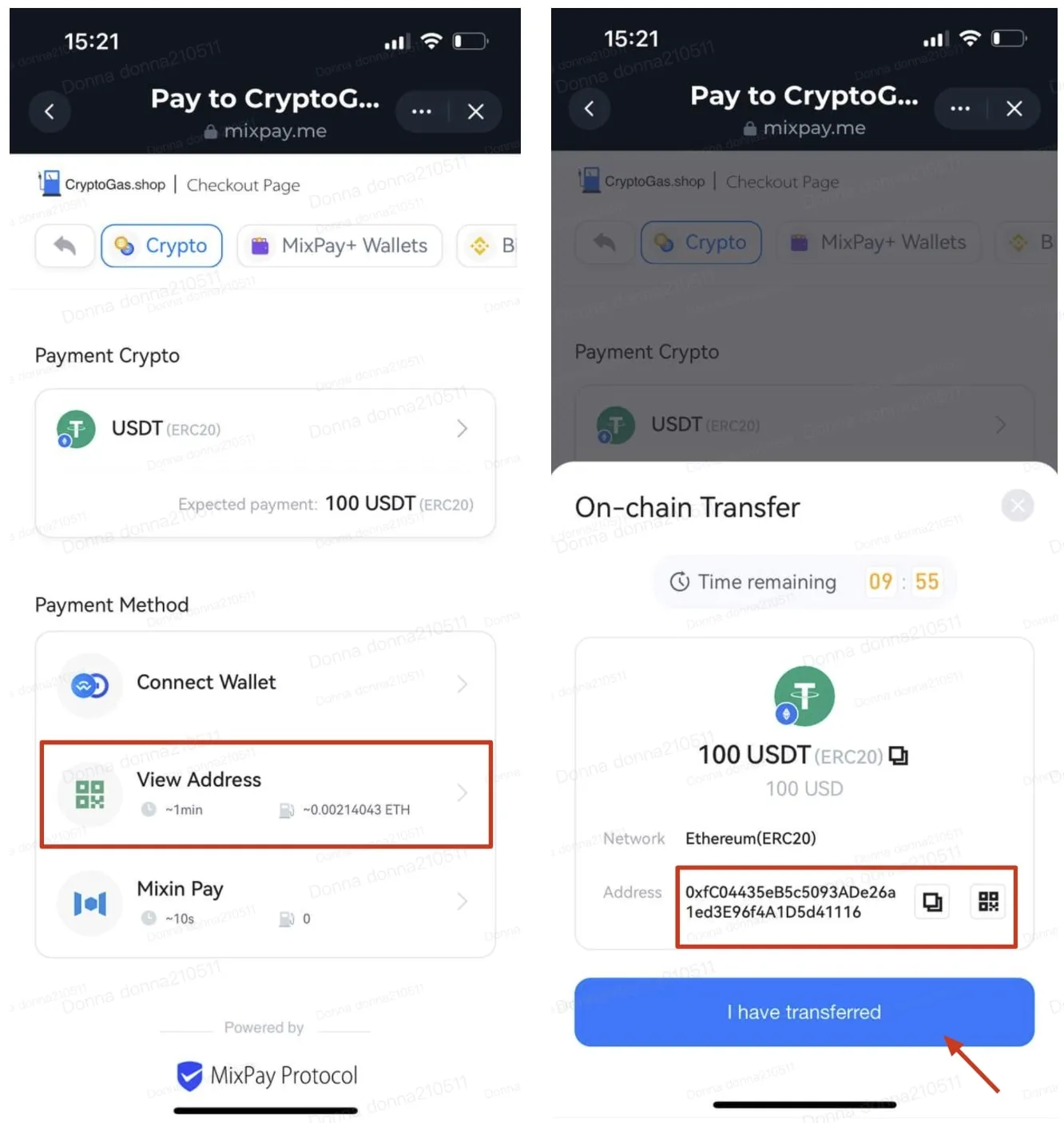 2.Purchase Telegram premium subscription
1.Open the Fragment website https://fragment.com/premium and connect the Tonkeeper wallet.

2.Then input the Telegram username that will receive the premium subscription service, select the corresponding subscription period, and place your order.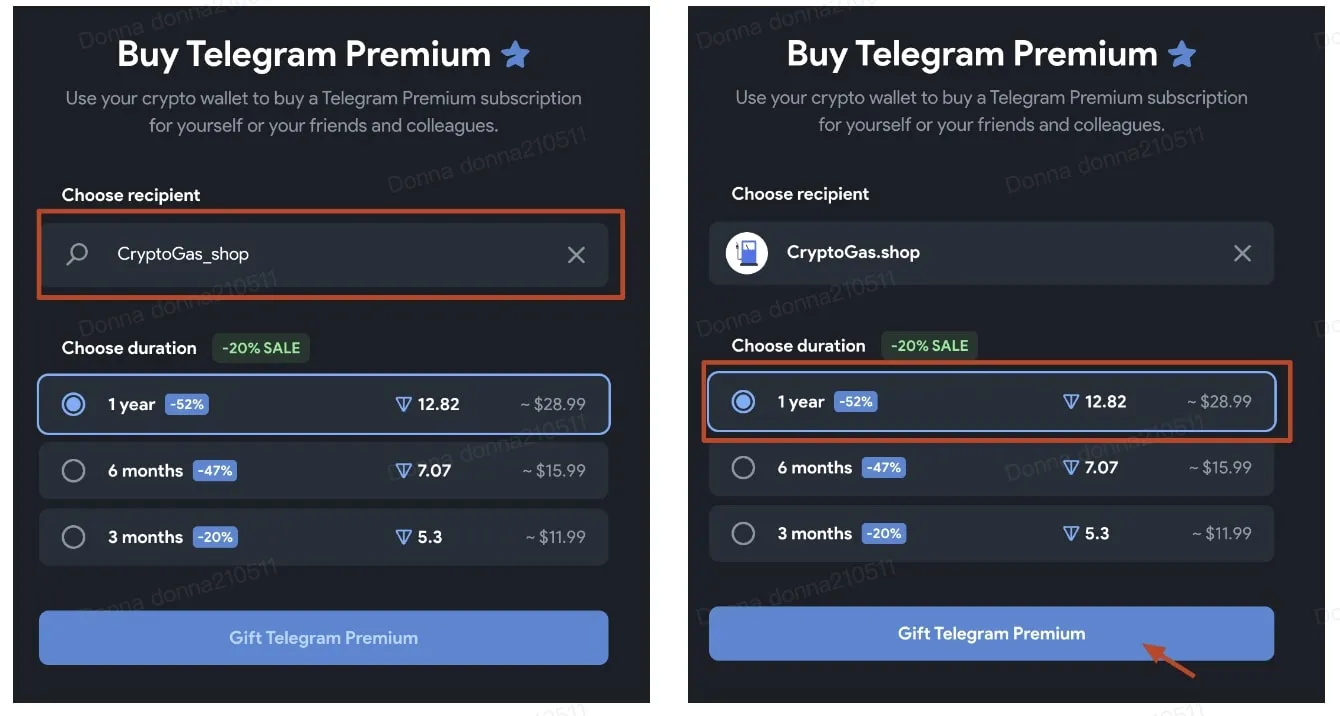 3.Select the TON token payment method and complete the payment through Tonkeeper wallet.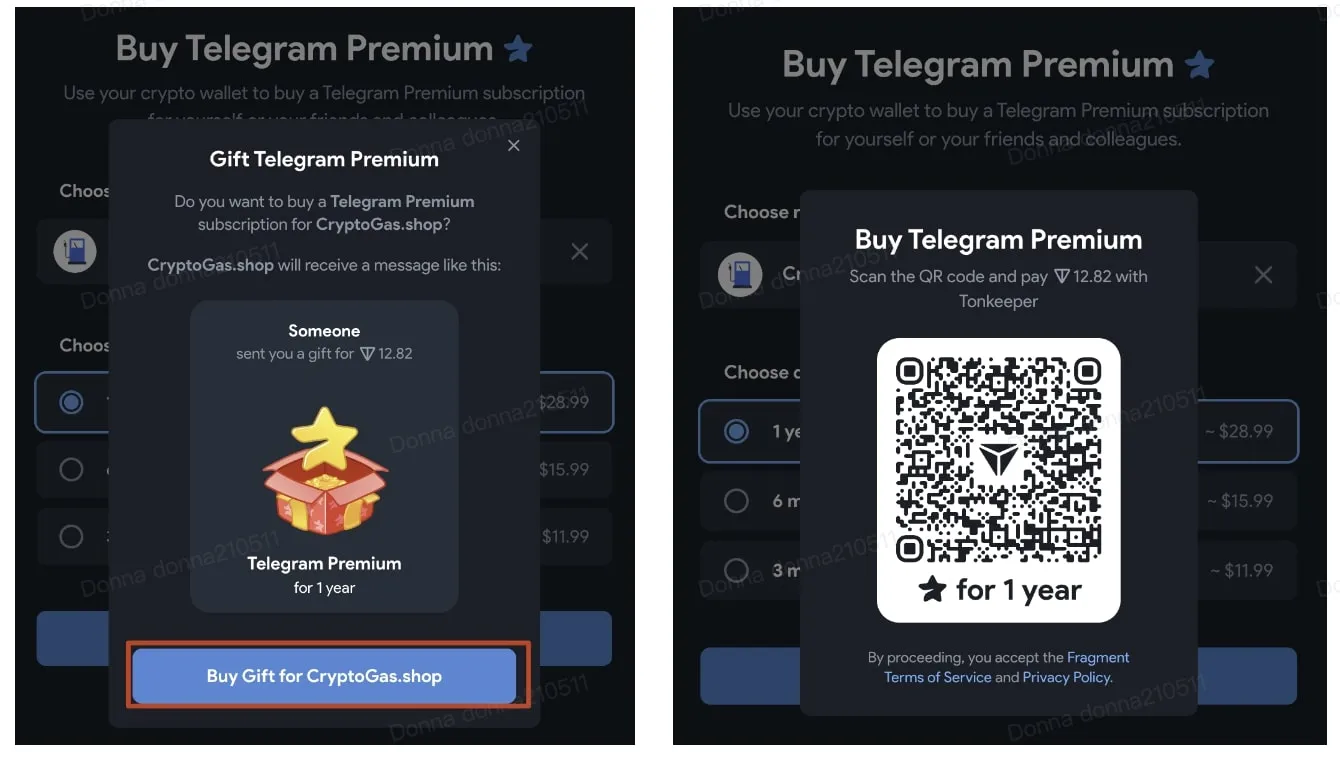 It's that simple. Use your crypto wallet to buy a Telegram Premium subscription for yourself or your friends and colleagues now!
About CryptoGas.shop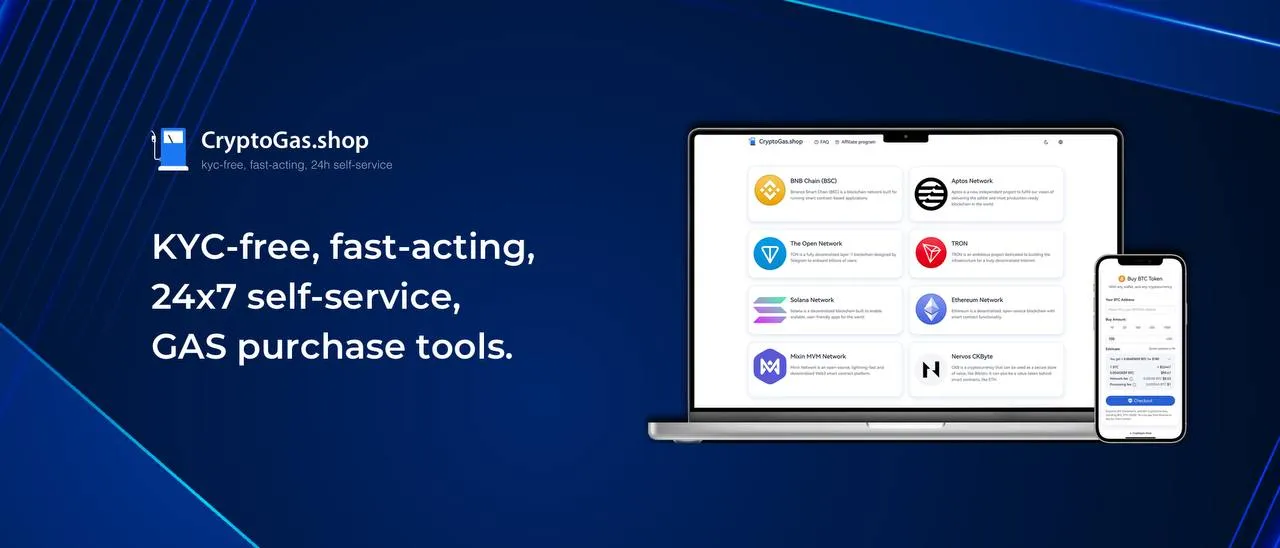 A kyc-free, fast-acting, 24h self-service GAS purchase tool.
Supports 20+ blockchains, and 30+ cryptocurrencies, including BTC, ETH, DOGE. You can pay from Binance or any On-chain wallets.
With the power of MixPay Protocol and the Mixin Network, CryptoGas.shop enabled you to buy crypto for any chain, with low fees.
Official | Help | Mirror | Telegram | Twitter | Email
About MixPay Protocol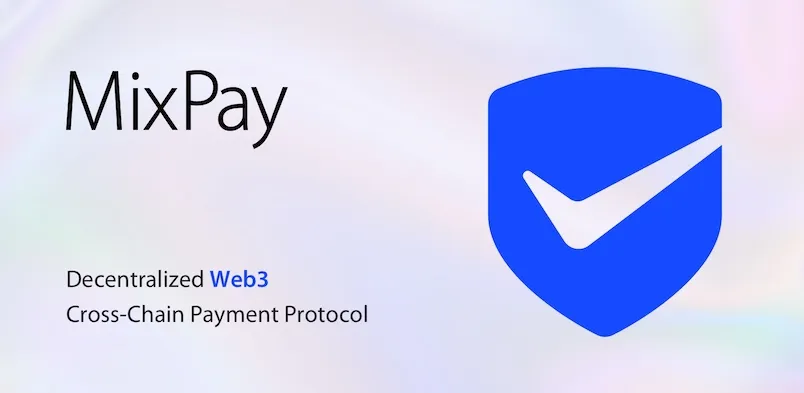 MixPay Protocol is a decentralized web3 payment protocol, which connects different chains, different tokens, different wallets, and exchanges, whether it is an on-chain wallet (MetaMask, Trust Wallet) or a centralized wallet (Blockchain.com, BlockFi), or exchanges (Binance, Coinbase). As long as they access the MixPay Protocol, they can provide their users with safe, simple, and free payment services anywhere in the world marked by MixPay, without merchants needing to care about what wallet or token the customer uses to pay, just like what Visa and Mastercard do in the traditional payment field.