MixPay has forged a strategic partnership with MoonBank, and the MoonBank MasterCard recharge page now seamlessly integrates with MixPay. Recognized as a front-runner in the Web3 industry, MixPay is a decentralized cryptocurrency payment solution. It supports recharges with mainstream tokens like BTC, ETH, and USDT, and is compatible with decentralized wallets like MetaMask, Trust, OneKey, and Coinbase. Moreover, users can directly pay from their Binance trading account, promising the most streamlined and secure top-up experience.
Here are the detailed steps for recharging:
Log into your MoonBank Account
Visit the official MoonBank website.
Log in with your username and password. If you don't have an account, please register first.
Access the Recharge Page
Once logged in, click on the "USD Top-Up" button on your account page.
Enter the amount in USD you wish to recharge and click "Confirm."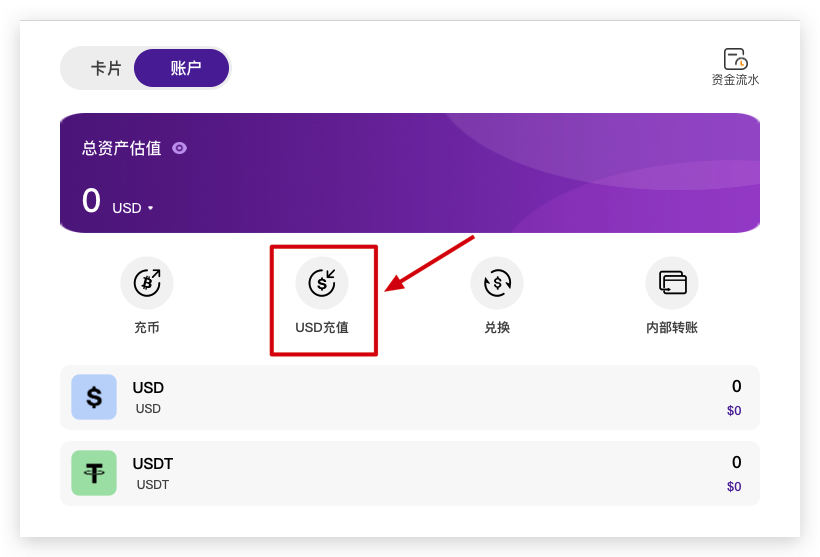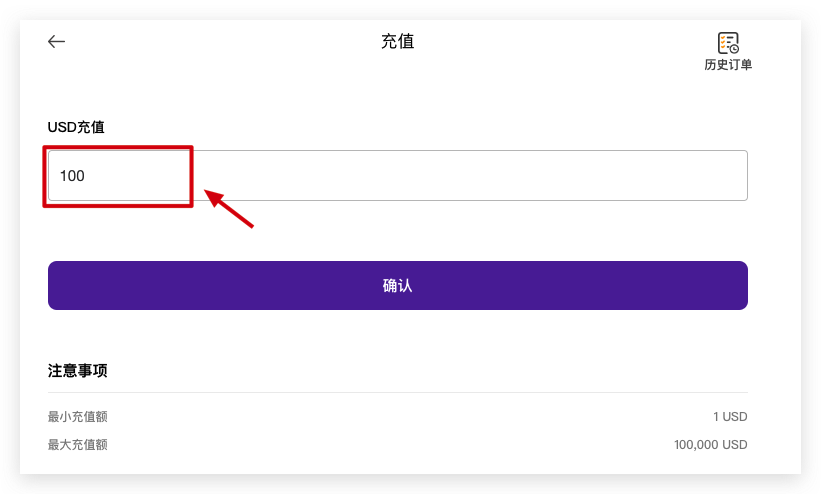 Choose a Recharge Token
MixPay supports various payment methods, allowing payments from any wallet and any currency.
Option One: Conveniently pay using Binance Pay.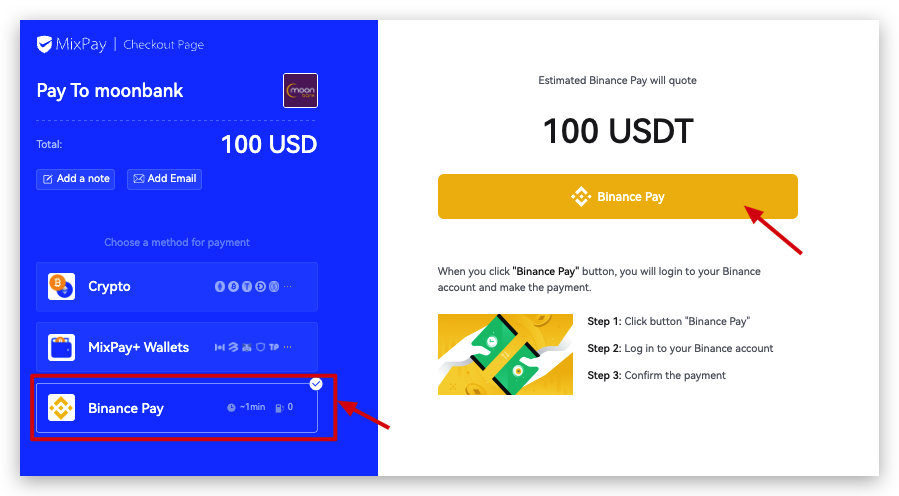 Open the Binance App on your mobile and scan the QR code to complete the payment.
Option Two: Opt for payment via MixPay+ Wallets. For instance, as shown below, open the MetaMask APP on your phone and scan the QR code.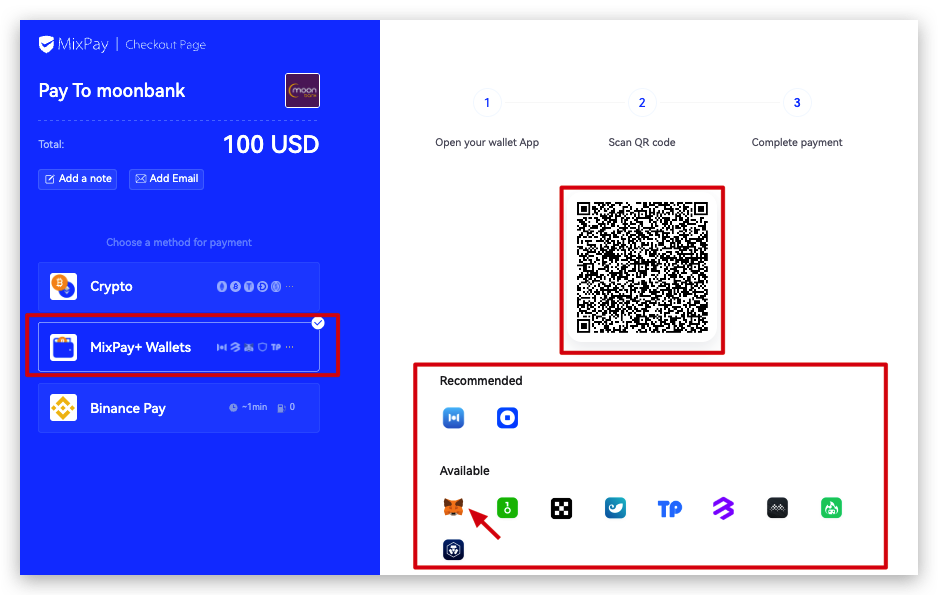 Within the MetaMask app, select the token you want to pay with, then follow the prompts, clicking "Next" to complete the payment.
Option Three: Choose to pay with Crypto. Select any token you want to pay with, like USDT (Polygon). There are various ways to pay:
You can opt to connect a wallet, such as MetaMask or Coinbase Wallet, or use WalletConnect to link with other wallets for payment. (Click on the image to zoom)

​ You can opt for address payment, transferring from your wallet. (Click on the image to zoom)You can opt for address payment, transferring from your wallet. (Click on the image to zoom)

Confirm the Payment
Double-check the recharge amount and receiving address in your Binance App or on-chain wallet.
Click "Confirm" or "Pay" to proceed.
Wait for the Transfer
Once the payment is made, return to the MoonBank account interface to check the transaction status. Generally, funds will be credited to your MoonBank account shortly after the transaction is confirmed.
Important Notes:
Ensure you are using the official MoonBank website to avoid potential scams.
Double-check the receiving address before transferring any tokens.
Some token transfers might take time, depending on network congestion.
We hope this tutorial facilitates a hassle-free recharge process for you! For any queries, feel free to contact MoonBank's customer service.
About MixPay Protocol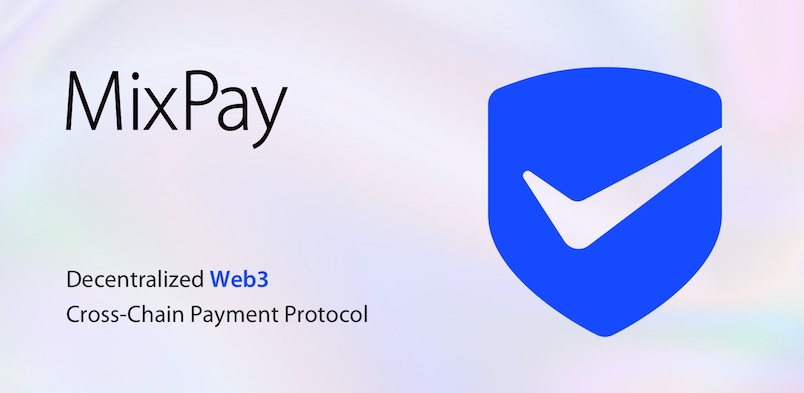 MixPay Protocol is a decentralized Web3 payment protocol, which connects different chains, different tokens, different wallets, and exchanges, whether it is an on-chain wallet (MetaMask, Trust Wallet) or a centralized wallet (Blockchain.com, BlockFi), or exchanges (Binance, Coinbase). As long as they access the MixPay Protocol, they can provide their users with safe, simple, and free payment services anywhere in the world marked by MixPay, without merchants needing to care about what wallet or token the customer uses to pay, just like what Visa and Mastercard do in the traditional payment field.