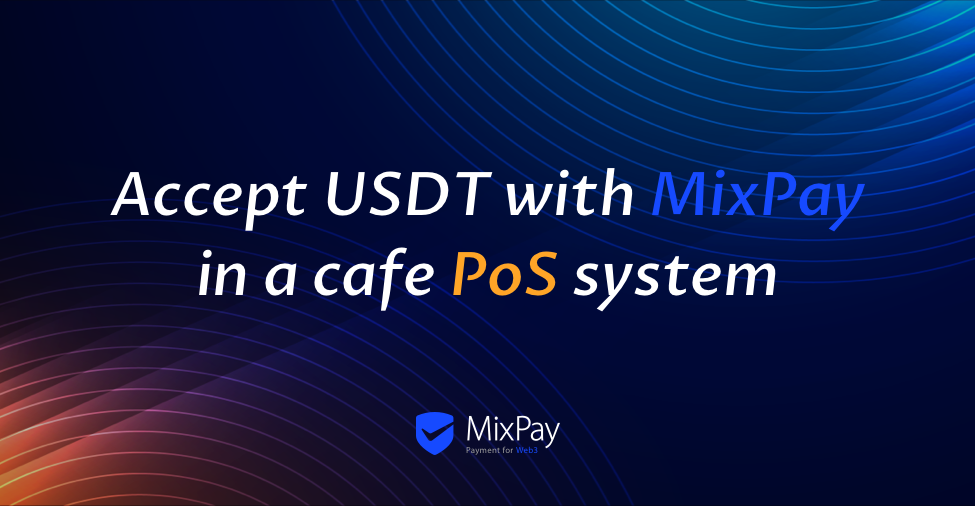 Steeds meer cafés (of coffeeshops) accepteren Tether (USDT) als betaalmiddel, zij kunnen zorgen voor snelle en veilige transacties, business ontwikkelen en de omzet van cafés verhogen.
Cafés zijn drukke plaatsen, en je hebt een café Point-of-Sale systeem nodig met de mogelijkheid om Tether (USDT) te accepteren dat bij kan blijven. Het is een slimme betaaloplossing voor cafés (of coffeeshops), en u kunt meer potentiële klanten aantrekken door Tether (USDT) betalingen te accepteren.
Wat is Tether (USDT)?

Tether (USDT) is een stablecoin, een type cryptocurrency die tot doel heeft de waarderingen van cryptocurrency stabiel te houden. Tether (USDT) is de meest waardevolle stabelcoin in de wereld, met een marktkapitalisatie van $ 69 miljard, meer dan het dubbele van USD Coin (USDC), de volgende grootste munt.
Waarom zou u Tether (USDT) in uw café winkel accepteren?

USD Tether, ook bekend als USDT. Het kan worden uitgegeven, verhandeld, overgedragen, of opgeslagen in gespecialiseerde portefeuilles zoals elke cryptocurrency.

Omdat de prijs van USDT stabiel en voorspelbaar is in tegenstelling tot andere cryptocurrencies, accepteren veel exchanges Tether ter vervanging van fiat.

Tether transacties vinden plaats in minuten, wat belangrijk is voor cryptocurrency gebruikers die vaak snel transacties willen doen in minuten, niet dagen.
Breder bereik van toegang

Stablecoins zijn een uitstekend ruilmiddel en bereiken diegenen die geen gemakkelijke toegang hebben tot hun bankrekeningen, zoals mensen in landelijke gebieden, of gewoon individuen die geen bank hebben.
Daarom is het een goed idee om Tether (USDT) te accepteren in je café, wat je meer crypto-enthousiaste klanten kan opleveren.
Hoe accepteer je Tether (USDT) met MixPay in een cafe Point of Sale (PoS) systeem?

Er zijn slechts 3 stappen voor ontwikkelaars als volgt:
Maak de betaling link met MixPay API of bot(7000101422).
Converteer de betaling link naar een QR-code.
Klanten scannen de QR-code te betalen en het cafe PoS systeem kijken query de betalingsresultaten.

Klik hier voor een gedetailleerde handleiding.
Voor café-eigenaar
Download en registreer Mixin Messenger, voeg dan MixPay(7000104220) bot toe.
Geef uw Mixin ID en nederzetting activa aan PoS-ontwikkelaars.
Beheer activa gemakkelijk in de MixPay bot, zoals terugtrekken.
U kunt ook controleren de transactie details, saldo en herziening van de stroom op de MixPay bot.

Eenvoudige cafe Point-of-Sale integratie met MixPay API zal bieden uw klanten een gemakkelijke manier om hun Tether (USDT) uit te geven in uw winkels.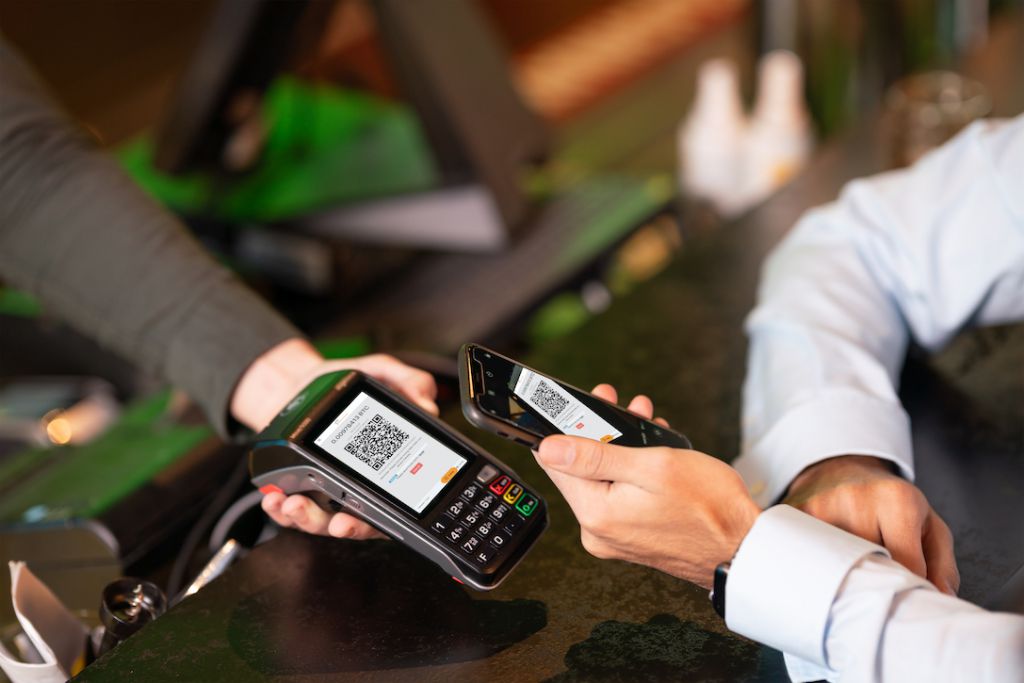 Met een QR-code kunnen uw cafés zowel fiat als cryptocurrency accepteren op hetzelfde apparaat (Ondersteunde activa). Bovendien, ongeacht met welke crypto uw klanten betalen, kunt u instellen om Tether (USDT) te accepteren als u dat wenst.
De crypto betaald door de gebruiker wordt rechtstreeks verrekend met uw Mixin bot, MixPay gebruiker of Mixin Wallet. Dat wil zeggen, kunt u integreren MixPay in uw verkooppunt systeem zonder extra fee.It is volledig commissie-vrij, waarmee u alle crypto ontvangen van alle portefeuilles, en je hoeft niet te betalen voor extra kosten, zoals bankkosten of commissie vergoeding. Hier is een demo van MixPay.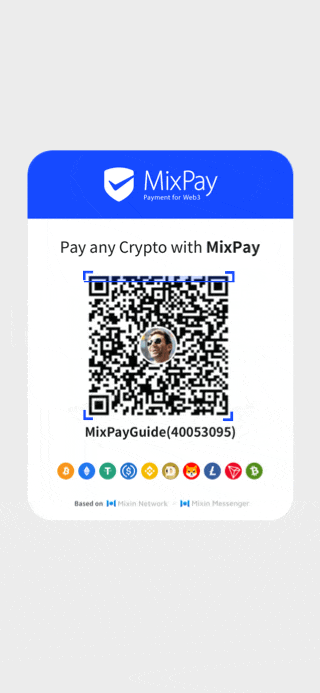 Wat is een Point-of-Sale (POS) systeem in een café?

POS staat voor Point-of-Sale, een systeem dat overal in cafés en de detailhandel wordt gebruikt. Dit geautomatiseerde systeem stelt ondernemers in staat om de verkoop, cashflow en voedsel inventaris bij te houden en kan helpen uw boekhouding enorm te vereenvoudigen.
Cafés hebben unieke behoeften als het gaat om point-of-sale-systeem functionaliteit, ze hebben kleverig etiket afdrukken, dubbele kassalade kassa's, en drive-thru beheer.
Een café Point of Sale (PoS)-systeem verwerkt en registreert transacties, en het bespaart u tijd en helpt u zowel nieuwe als bestaande klanten aan te trekken met persoonlijke service. Integreer MixPay in uw cafe Point of Sale systeem, uw klanten zullen in staat zijn om te betalen met Tether (USDT) bij het kopen van uw cafes (of coffeeshops) via Mixin portemonnee of elke on-chain portemonnee (zoals Metamask, Coinbase portemonnee, Bitpay, Trust portemonnee en ga zo maar door). Dit werd gemakkelijk en mogelijk met behulp van een cafe Point of Sale-systeem na de integratie met MixPay API.
Welke cafés accepteren Tether (USDT)?
Binnen in het CRYPTO cafe: Nieuw restaurant accepteert Bitcoin en Tether (USDT) als betaling - en zelfs het menu is geïnspireerd door de munt.
Brits café wordt 1e die Bitcoin, Tether (USDT), en vijf andere digitale activa accepteert.

Wilt u meer weten over MixPay?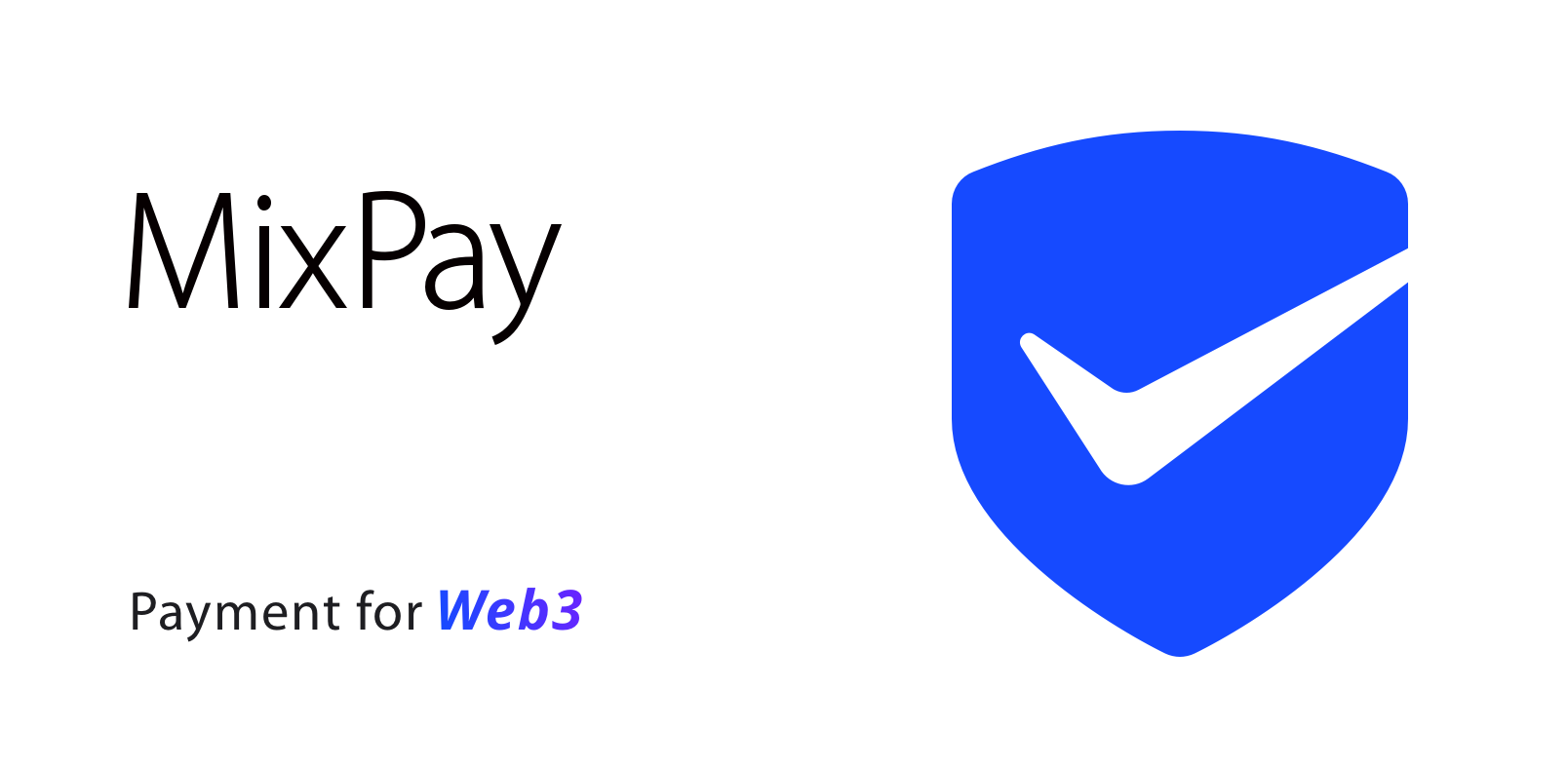 MixPay is een gedecentraliseerd cryptocurrency betalingsservice platform gebouwd op Mixin Network. MixPay heeft de mogelijkheid om betaling, quote en settlement te scheiden in de onderliggende laag, ondersteunt elke cryptocurrency en fiat currency settlement, ondersteunt elke wallet betaling, en biedt drie settlement modi: individueel, developer en multi-sign account. MixPay, betaling voor Web3.
Meer bronnen
MixPay Documenten
Sociaal