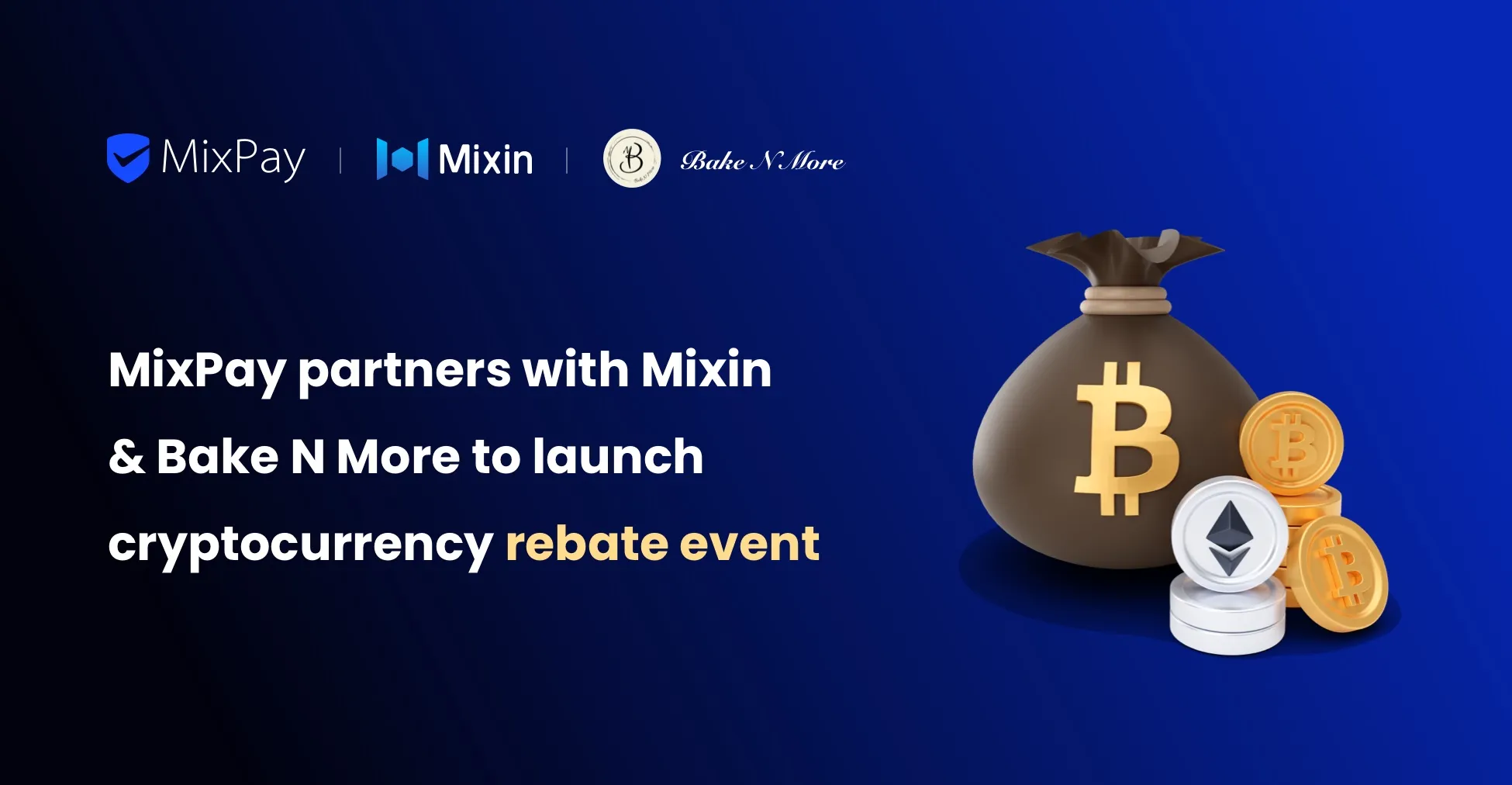 After Bake N More made a hit in March when it announced to accept cryptocurrency payments, a great number of offline businesses such as the SUNWAY RESTAURANT and Dubai Oriental Gastronome have joined the group to accept cryptocurrencies as payment for purchases as well. Not surprisingly, the number of customers using cryptocurrencies for payment has increased by the hundreds. Not only to maintain enthusiasm for these pioneering merchants but also to cultivate the habit of using cryptocurrency for customers, Mixin and Mixpay, as the technical support of the crypto payments, have teamed up with Bake N More to develop this marketing rebate event.
Date
The event will last for two months, begins on June 20th - ends on August 30th, 2022.
Details
Step 1: Customers pay the bill using crypto with any wallet to get 10% off (up to 20 AED/order)
Step 2: Add a MixPay customer service representative to get an additional 10% rebate (up to 20 AED/order)
What can you do in the rebate event?
Sign up to create an account in Mixin Messenger, click here for a step-to-step register guide in less than 3minutes.
Scan the payment QR code on the cashier to pay for the bills. The payment can be done fast just by entering the payment amount (in dirhams) with any crypto you choose. How to Pay with MixPay/ How to Pay by Online Wallet
If you haven't already, follow our social media accounts right now to never miss any updates. Follow us on Twitter, and blog at this very moment! You can also join Mixin MENA Group from here.
How to get the rebate?
Download Mixin App.
Talk to her about the rebate, and show her related screenshots.
About Bake N More
Bake N More – which is a new one-of-its-kind factory and retail café – has become the first café to accept payments in cryptocurrency for their fresh baked goods without incurring any transaction fee in Dubai.
Customers at Bake N More can use crypto to pay for all-day breakfasts, brewed coffee, breads, baked goods, salads, and unique sandwiches.
The café's open-source payment platform is handled by Mixin and Mixpay, which allows customers to pay for their purchases with bitcoin, ethereum, tether, and other major cryptocurrencies. Bake N More's factory is equipped with an advanced, cutting-edge semi-automated assembly-line production that is operational round the clock and possesses the capacity to produce high volumes of products for the café's partners.
Address: 12 27th St - Al Quoz - Al Quoz Industrial Area 3 - Dubai
About MixPay
MixPay is a decentralized cryptocurrency payment service platform built on Mixin Network. MixPay has the ability to separate payment, quote and settlement in the underlying layer, support any cryptocurrency and fiat currency settlement, support any wallet payment, and provide three settlement modes: individual, developer and multi-sign account. MixPay, Payment for Web3.
Social
(The final decision belongs to MixPay)