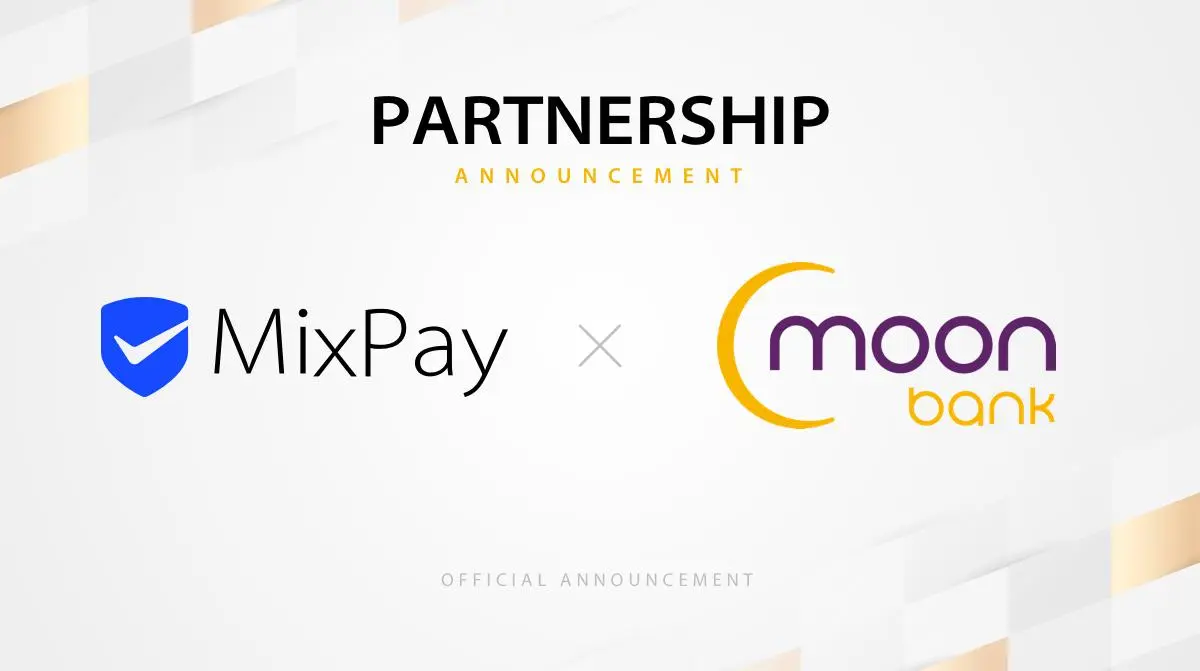 Recently, MixPay announced a profound strategic partnership with MoonBank with the aim of advancing the accessibility and convenience of digital asset payments. As part of this collaboration, MoonBank's MasterCard top-up page has officially integrated the MixPay payment system, facilitating recharges with several mainstream digital currencies, including BTC, ETH, and USDT. Furthermore, users are offered a recharge channel through Binance Pay.
The introduction of this innovative feature undeniably adds a new dimension to MoonBank's payment landscape. Imagine making purchases overseas or shopping online without the hassle of intricate currency conversions or exorbitant transaction fees. With MixPay, within a few seconds, users can easily complete recharges, streamlining the payment experience.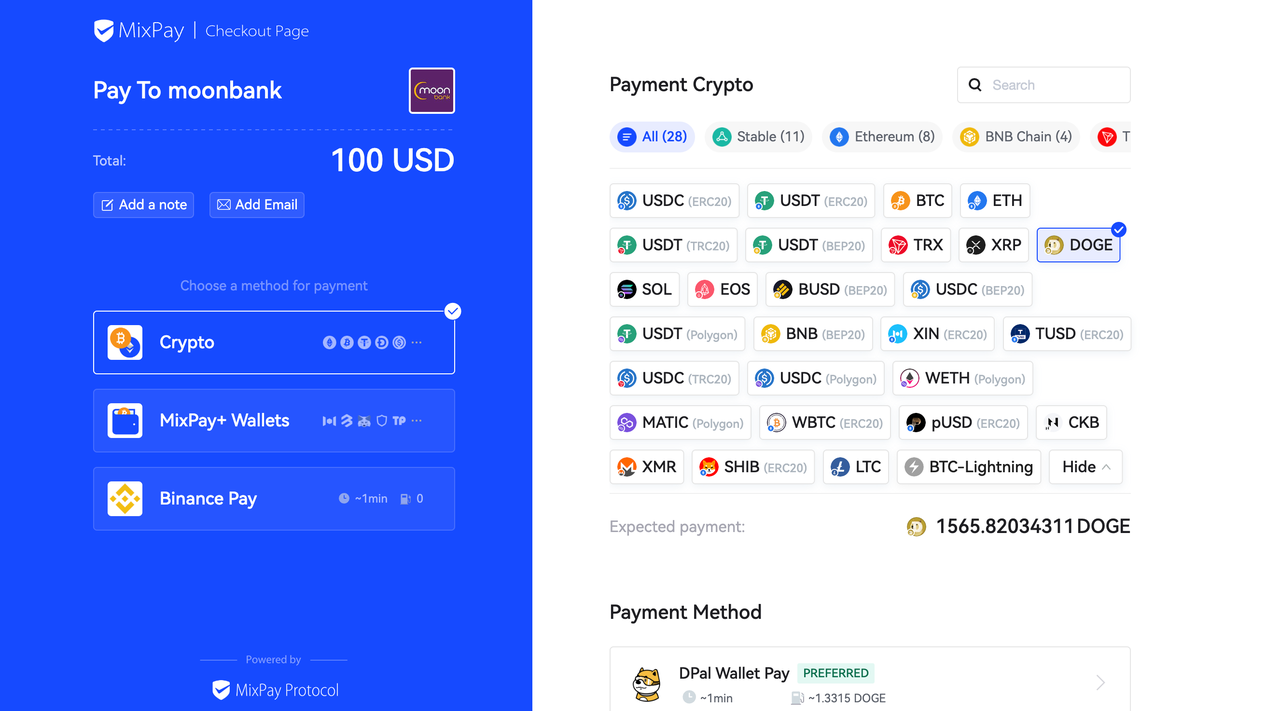 MoonBank, as a global payment solution provider, remains at the forefront of financial payment technologies. Comprising of seasoned professionals from prestigious firms like J.P. Morgan, Goldman Sachs, and a plethora of Web3 industry experts, they are dedicated to delivering swift, efficient, and secure payment services and white-label card solutions. Esteemed clientele includes Futu Securities, J.P. Morgan, among others, and MoonBank have also achieved regulatory recognition from the Hong Kong Monetary Authority, holding licenses to issue international MasterCard and VISA credit cards.
Consistently diving deep in the realm of digital currency payment solutions, MixPay's safe and speedy payment methods are well-received by users worldwide. Collaborating with MoonBank undeniably presents a win-win strategy for both parties. On the one hand, MoonBank leverages MixPay's expertise to enhance digital asset payment experiences. Conversely, MixPay capitalizes on MoonBank's extensive payment network to broaden its service outreach, realizing the implementation of digital currency payments in more diverse scenarios.
We cordially invite everyone to register on the MoonBank official website and personally experience the ease of recharging via MixPay. Welcome to a new era of digital payments; we eagerly anticipate your participation!
About MixPay Protocol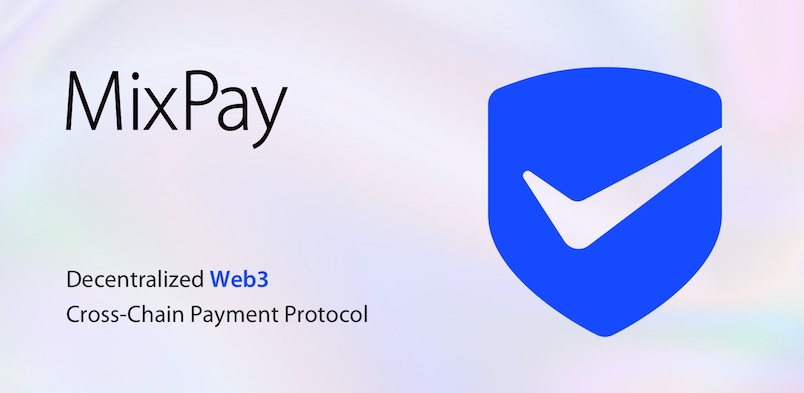 MixPay Protocol is a decentralized web3 payment protocol, which connects different chains, different tokens, different wallets, and exchanges, whether it is an on-chain wallet (MetaMask, Trust Wallet) or a centralized wallet (Blockchain.com, BlockFi), or exchanges (Binance, Coinbase). As long as they access the MixPay Protocol, they can provide their users with safe, simple, and free payment services anywhere in the world marked by MixPay, without merchants needing to care about what wallet or token the customer uses to pay, just like what Visa and Mastercard do in the traditional payment field.