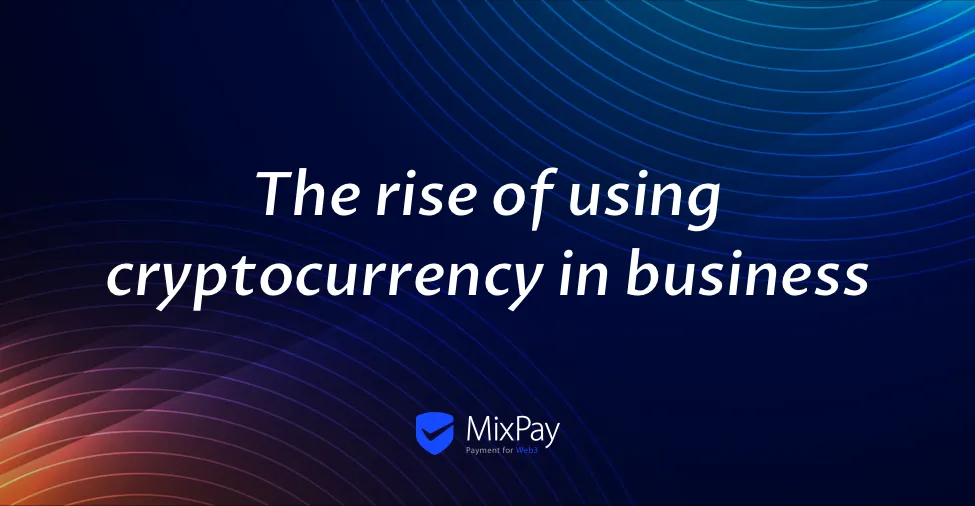 An increasing number of companies worldwide are using bitcoin and other digital assets for a host of investment, operational, and transactional purposes. More than 2,300 US businesses accept bitcoin, according to one estimate from late 2020.
Crypto provides a new avenue for enhancing a host of more traditional Treasury activities, such as:
Enabling simple, real-time, and secure money transfers
Helping strengthen control over the capital of the enterprise
Managing the risks and opportunities of engaging in digital investments
Crypto may serve as an effective alternative or balancing asset to cash, which may depreciate over time due to inflation. Crypto is an investable asset, and some, such as bitcoin, have performed exceedingly well over the past five years. There are, of course, clear volatility risks that need to be thoughtfully considered.
Given the nature of its popularity and the ease of use, many retailers, quick service chains, and luxury stores began experimenting with it.
Even though there is no report on how effective the use is, some examples are definitely promising.
Some people/retailers use these wallets as an investment asset and do not order for bank transactions, as this currency is still on the rise as an investment.
Coca Cola
Coca-Cola Amatil had a partnership with an online asset platform to accept bitcoin as payment. They integrated bitcoin payments to 2000 vending machines in Australia and New Zealand.
Subway
Subway was one of the first quick service restaurants that accepted Bitcoin payment, and the year was 2013. Some of their stores still accept this form of payment.
Starbucks
Starbucks has a different vision when it comes to Bitcoins. Instead of allowing their in-store payment systems to accept bitcoins, they have added a Bitcoin payment option to their mobile app via a digital wallet.So when you're at the cash register at a Starbucks, you can open the app, transfer bitcoin to the app's payment method and pay via Starbucks app.
Whole Foods
Another retailer is Amazon-owned whole foods. The system is integrated through digital scanners in stores to scan the wallets -or other payment methods and receive bitcoin payments.
Recently, the Dubai-based café Bake N More has joined the crypto group. They will accept cryptocurrencies as a form of payment, becoming the first café to accept crypto. Mohammad Al Hammadi, the owner of Bake n More, said the company is currently paying salaries to staff in fiat currency but he didn't rule out that they will be paying salaries to staff in cryptos. "We won't limit ourselves in the future."
According to the Triple-a.io website, there are close to 300 million crypto users globally and approximately 150,000 users in UAE and the numbers are increasing.
"With these statistics, it is not hard to look at the untapped market in UAE. Also, the most important is that I have been using Mixin Messenger and its wallet. I feel very safe and easy to use this wallet to safe keep my crypto. We are still accepting cash and credit card payments but we have added crypto to expand the reach to different users. We want Bake n More to be a coffee and pastry hub for crypto users in UAE," says Al Hammadi, who will open doors of his first café on March 29 in Al Quoz.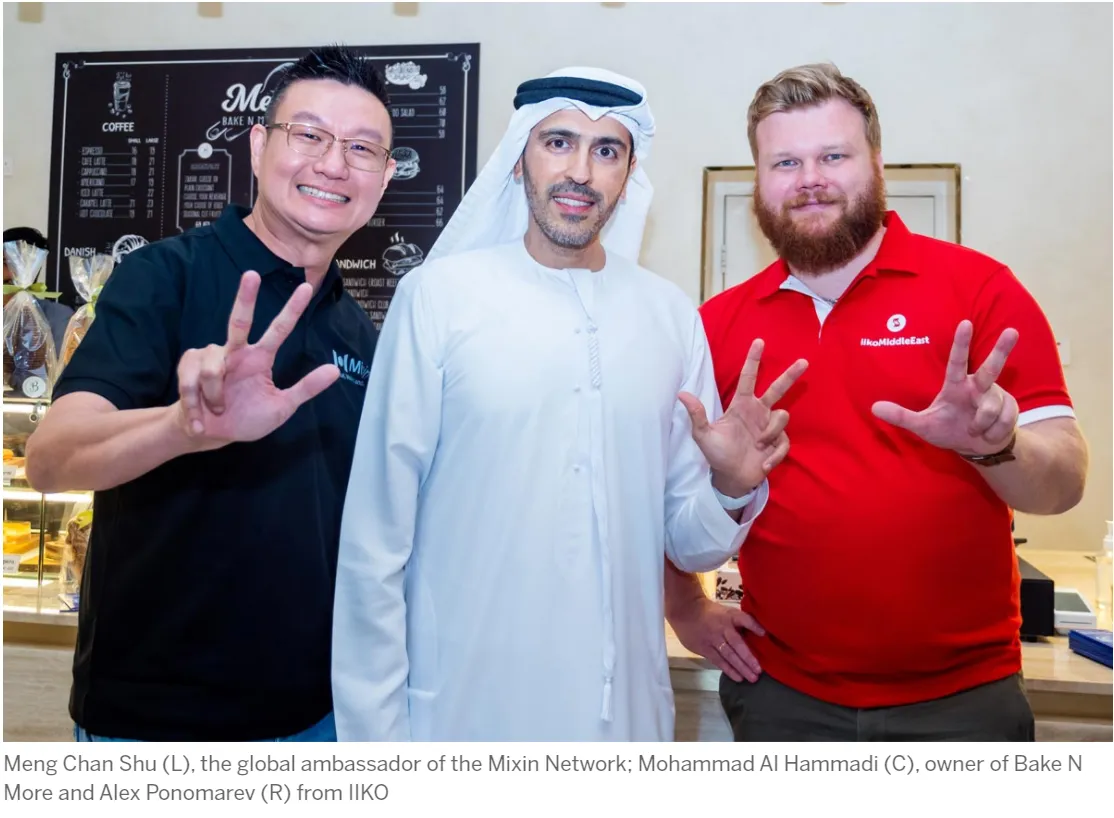 Mixin is a messager with end-to-end encryption built on the Signal protocol. Besides its messaging features, Mixin supports wallet as well. It is an open-source cryptocurrency wallet which supports almost all popular cryptocurrencies. Mixin Messenger is considered as one of the most convenient wallet for Bitcoin, Ethereum, EOS, Monero, MobileCoin and thousands of cryptocurrencies.
How can retailers accept Bitcoin as a form of payment?
For the customers to use Bitcoin in your store as a form of payment, first, they should have a digital wallet for themselves.
This is connected to their Bitcoin bank accounts, where the transaction is secured through blockchain before it reaches the wallet. The wallets are registered through personal information, and they can even be purchased for free.
Later, the retailer has to agree with an online payment system to accept the payments in Bitcoin. They will issue the retailer with a unique address/link to receive payments when the customer comes into the store to buy a good via Bitcoin. They enter this address into their digital wallet and order for transactions. The payment goes to the retailer's digital wallet, which can later be exported to the retailer's bank account.
It seems complicated, but actually MixPay helps to simplify the procedure. Download the Mixin Messenger from the Google Play or the App Store. Then, register account using your mobile with app. Let's it, make your crypto receiving, payment, and settlement easier and faster.
About MixPay
MixPay is a decentralized cryptocurrency payment service platform built on Mixin Network. MixPay has the ability to separate payment, quote and settlement in the underlying layer, support any cryptocurrency and fiat currency settlement, support any wallet payment, and provide three settlement modes: individual, developer and multi-sign account. MixPay, Payment for Web3.
MixPay Documents
Social