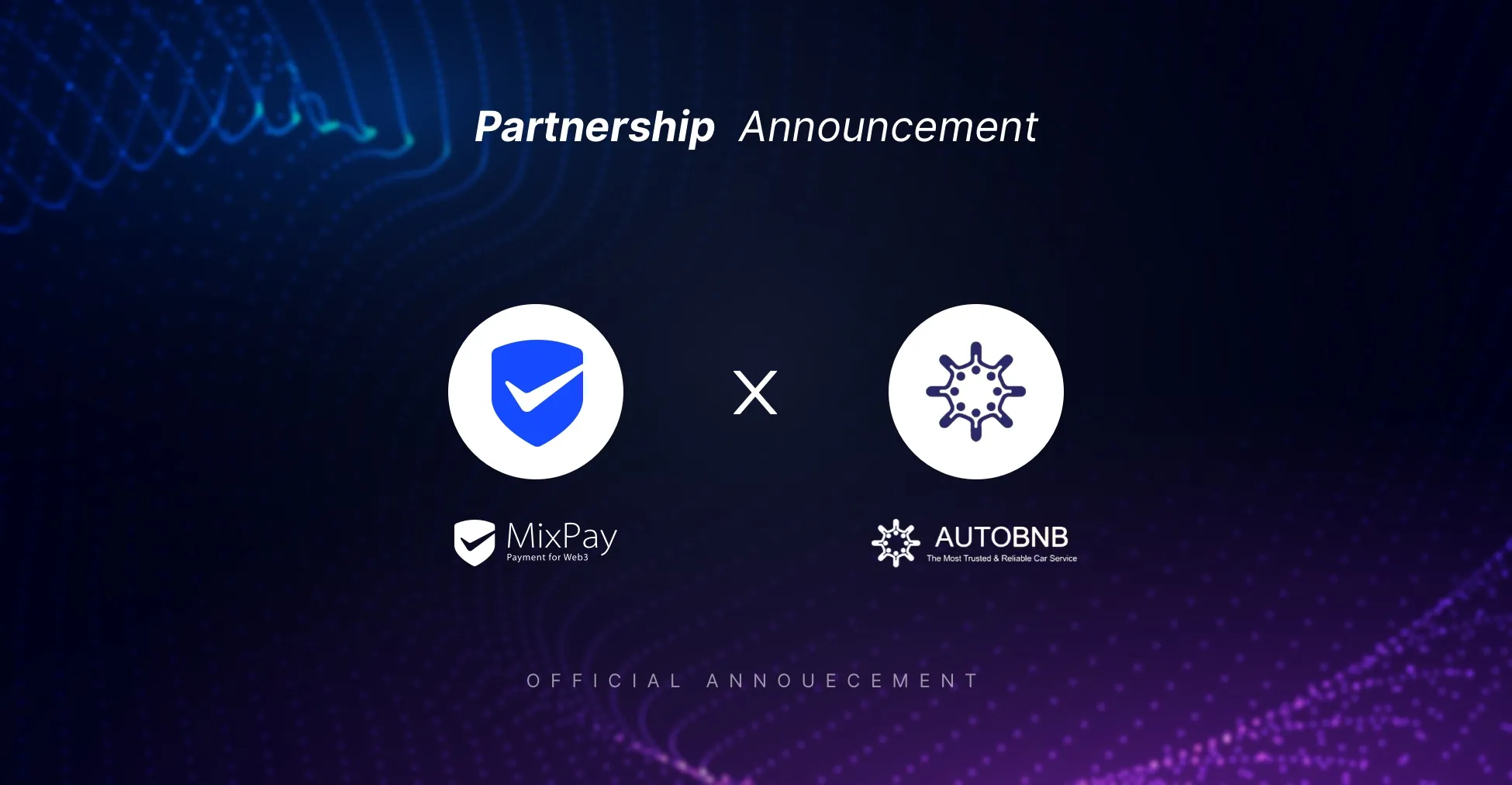 Customers of AUTOBNB can now pay for vehicle problems/maintenance using Bitcoin(BTC) and a variety of other cryptocurrencies. AUTOBNB partners with MixPay to accept crypto payments, which will bring even more flexibility to crypto enthusiasts. Currently, customers can pay with Bitcoin(BTC), Ethereum(ETH), Tether USDT, and popular cryptocurrencies such as SHIB, DOGE, etc.
Cryptocurrency has been making a splash in recent years as the future of payments. In 2022, companies are looking at new ways to use Bitcoin or cryptocurrencies to set themselves apart. Major companies like Microsoft and Starbucks accept it as a form of payment. Many small businesses — like coffee shops and restaurants — have also begun accepting cryptocurrency as a valid payment. Such signs point to a gradually widening adoption and acceptance of cryptocurrency in broader society and corporations.
As a business owner, part of your responsibility is to ensure that you offer different forms of payment for clients and customers. So it's necessary to provide newer forms of payment, such as accepting cryptocurrency. The announcement to accept crypto payments may benefit AUTOBNB greatly for its customer base. In addition, with the technology of MixPay, customers can make the payment quickly by entering the payment amount (in dirhams) with any crypto they choose. The customers can make the payment with fiat dirham or stablecoin USDT, and the system will automatically convert the cryptocurrency, which the merchants can set to ensure that the store will not be affected by the fluctuation of crypto prices.
About AUTOBNB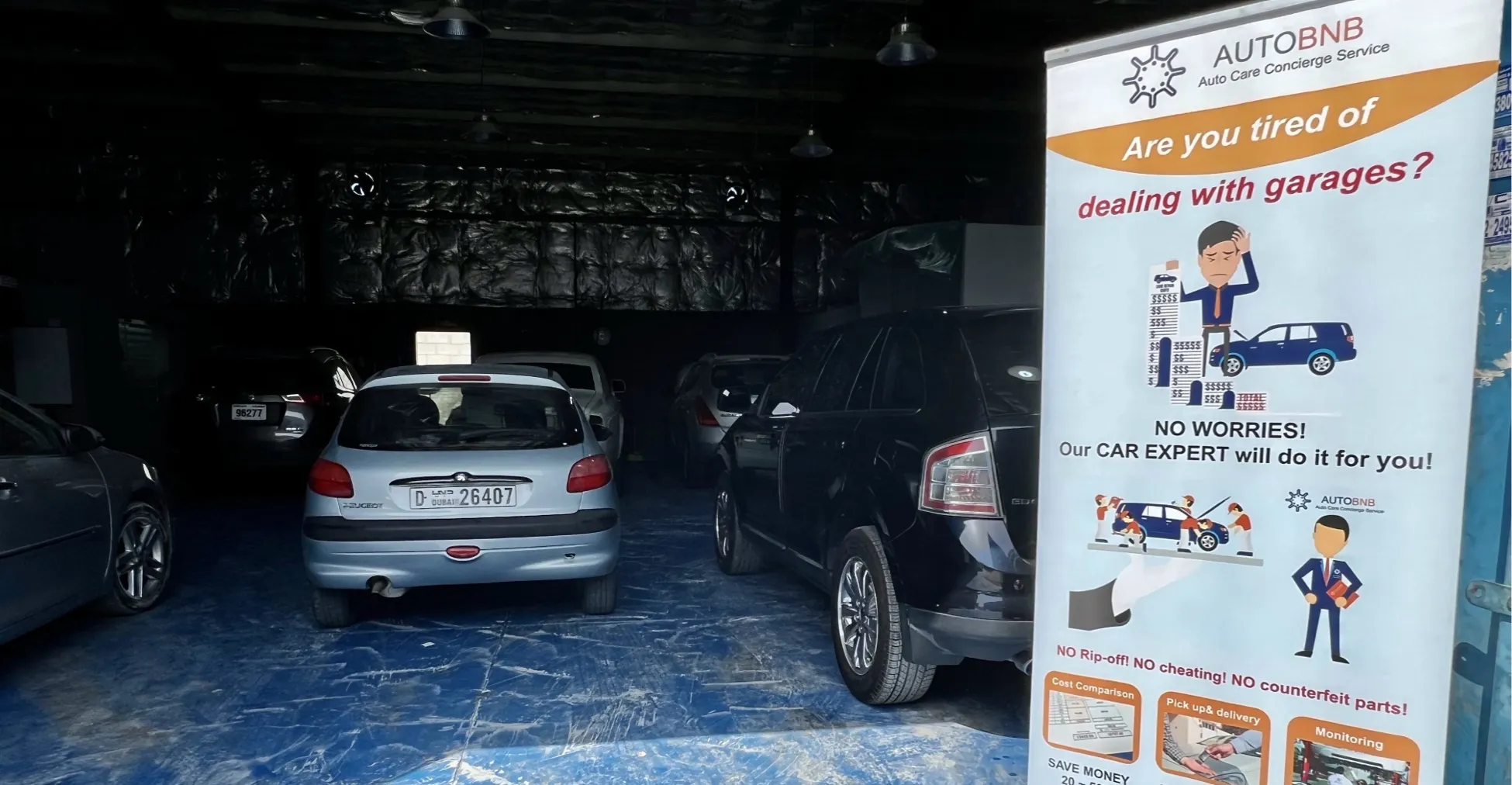 Hate dealing with a garage for your out-of-warranty vehicle? The agency-workshop fee is too high, but the non-agency workshop is unreliable? If you have a big problem with your car, but you have too much to do and no time to find a qualified garage to fix your car at a reasonable price. Or You had a bad experience about the bad experience that you had with garages; these include Being Cheated, Use of Fake Parts, Ripped-off, and most of all, Technical Quality was Not Up to Standard. All of these make you nervous and concerned about how you will fix your car. Here comes a hassle-free solution to your car problem:
AUTOBNB offers online submission, analyzes men's needs via the phone, and offers hassle-free solutions that were taken care of by their trusted auto professionals who operate with fully experienced specialists from qualified garages. Customers can receive reports and updates with detailed photos of how the process was being made. AUTOBNB offers several pricing options and made easy online payments by crypto payments and credit cards.
AUTOBNB is the very first Auto Care Concierge Service Company in Dubai; AUTOBNB has become recognized as an independent Professional Auto Assistance Service company that takes care of a customer's vehicles on behalf of customers. Save your time and your money, and enjoy peace of mind!
How to Make Easy Crypto Payments for Car Service at AUTOBNB?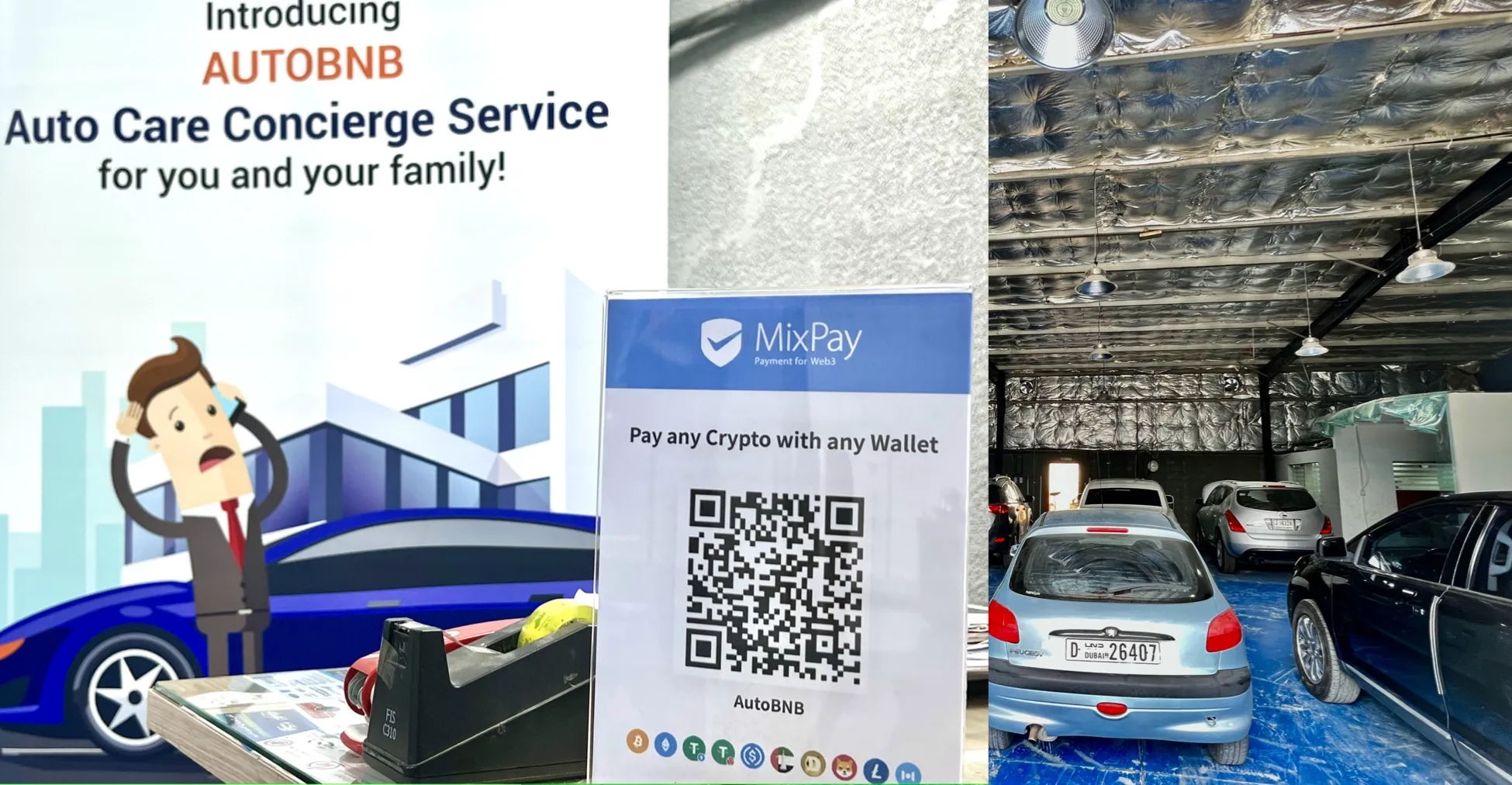 A great number of offline merchants choose to partner with MixPay for its fast and easy-to-use features. It takes only four steps to complete your crypto payments at AUTOBNB. Please read the instruction below if you intend to make easy online payments with bitcoin and other cryptocurrencies.
Scan the MixPay QR code.
Enter the payment amount.
Choose the crypto you want to use.
Complete the payment.
That's it! Let AUTOBNB make your life easier.
About MixPay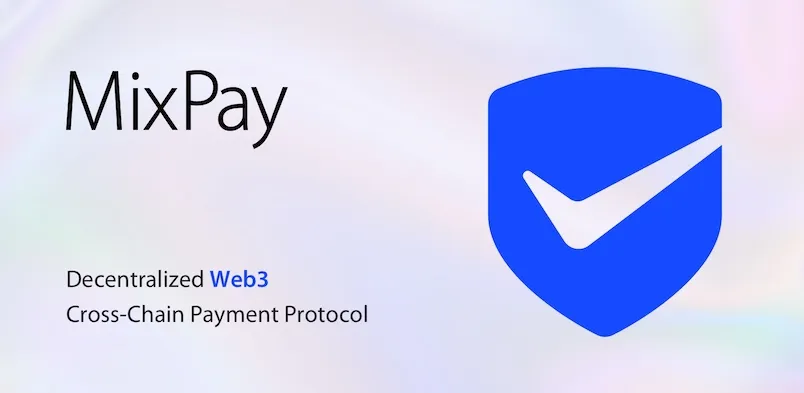 MixPay is a decentralized cryptocurrency payment service platform built on Mixin Network. MixPay can separate payment, quote, and settlement in the underlying layer, support any cryptocurrency and fiat currency settlement, support any wallet payment, and provide three settlement modes: individual, developer, and multi-signature account. MixPay, Payment for Web3.