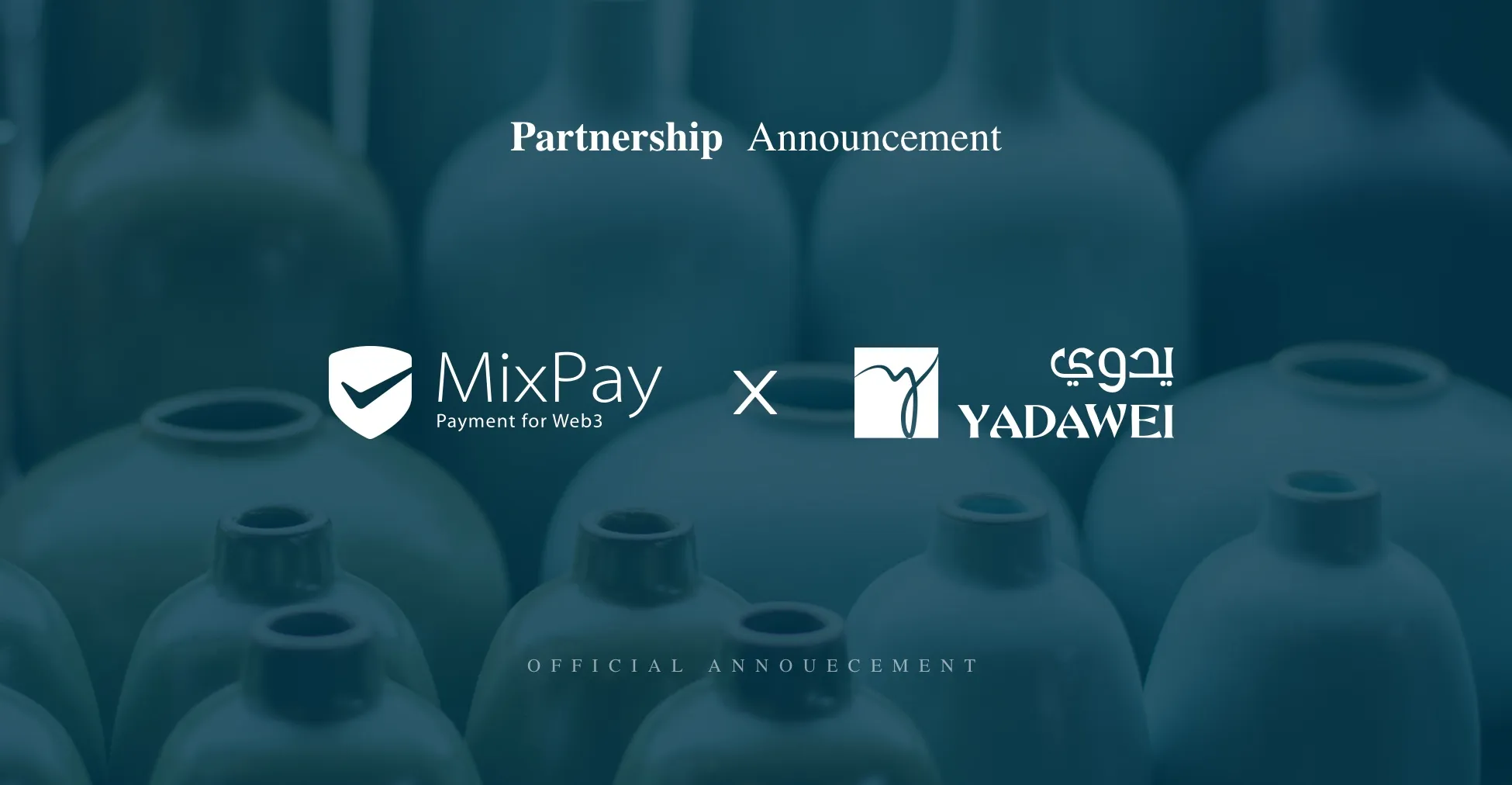 MixPay is pleased to partner with Yadawei Ceramics Studio to make easy crypto payments. With the technical support of MixPay, Yadawei has become the first pottery studio in Dubai to accept digital currencies.
The MixPay-Yadawei cooperation is a partnership that benefits greatly:
MixPay comes with unique and innovative features to enhance user experience, and this MixPay-Yadawei partnership is a step towards encouraging further user participation to pay with crypto. Making a crypto payment is now as easy as scanning a QR code. Customers can pay with their existing cryptocurrency wallets(including exchange accounts) without additional apps.
MixPay allows customers to make payments with multiple cryptocurrencies. Its flexible payment solution lets merchants decide which cryptocurrency to pay or receive. Through this partnership, customers at Yadawei Ceramics Studio can pay with Bitcoin(BTC), Ethereum(ETH), Tether USDT, and popular cryptocurrencies such as SHIB, DOGE, etc.
In addition, MixPay supports any on-chain wallets, so you are free to choose without any administrative fees. The MixPay-Yadawei collaboration will appeal to those cryptocurrency enthusiasts who also enjoy the uniqueness and ingenuity of handmade ceramics.
How to Pay with Crypto for your Ceramics Class at Yadawei?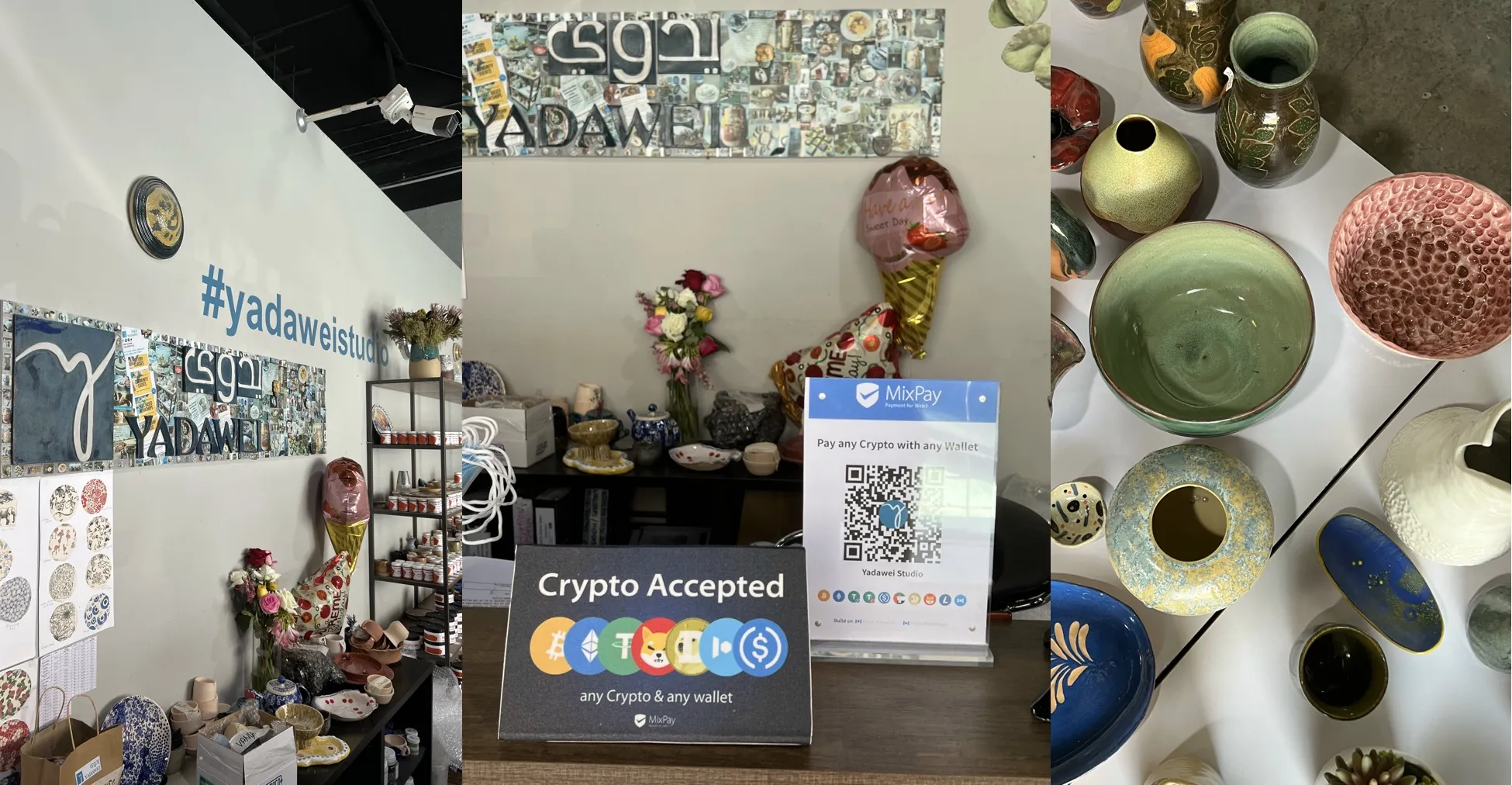 Handmade ceramics are becoming a booming creative industry worldwide. People are tired of stereotyped products and want to highlight their differences through some personalized niche products, such as handmade ceramics, and return to a life close to nature. Try something different at Yadawei Ceramics Studio and pay with crypto easily here.
Four steps to pay crypto with MixPay QR code:
Scan the MixPay QR code.
Enter the payment amount.
Choose the crypto you want to use.
Complete the payment.
That's it! It's easy to accept crypto with MixPay. Learn more on MixPay.me
About Yadawei Ceramics Studio
Yadawei is a dedicated studio for pottery and ceramics in Dubai, UAE. It offers customers various classes, including Hand Building, Pottery On The Wheel, Kids Classes, and Bisque Painting. It provides membership options for artists working with clay. Customers can join any of its workshops on pottery and clay sculpture for all levels. Tools, clay, and glazes are available at the studio, and its community of artists accepts commissioned works.
As pottery and ceramics enthusiasts based in Dubai, we have come together to create a community space for everyone to explore this art form. We understand that creativity can strike anytime, not just during a once-a-week class, which is why Yadawei is the only open-access pottery studio in the Gulf. Here you can work freely, without restrictions, at a time that suits you. Not only is Yadawei the perfect place to grow your pottery talent and share your artwork, but it's also a great place to get away from the rat race and take time to focus, de-stress and make some unforgettable memories. Get fired up with us!
Handmade, handcrafted, and created by people who appreciate the time and effort to make something unique. This is the ethos Yadawei members live by, and they're inspired to share this passion with others.
About MixPay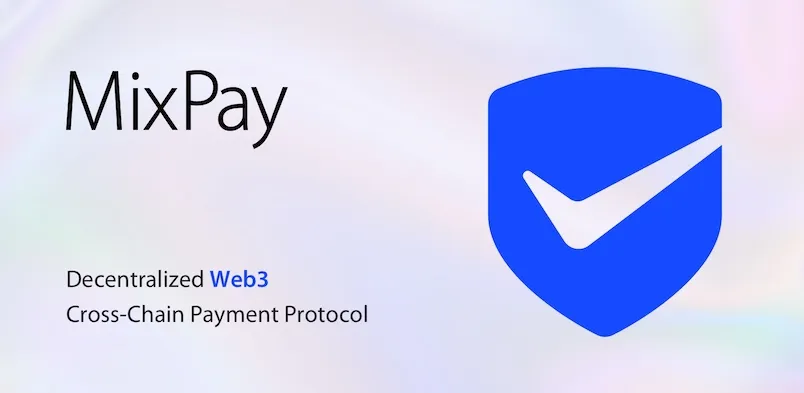 MixPay is a decentralized cryptocurrency payment service platform built on Mixin Network. MixPay can separate payment, quote, and settlement in the underlying layer, support any cryptocurrency and fiat currency settlement, support any wallet payment, and provide three settlement modes: individual, developer, and multi-signature account. MixPay, Payment for Web3.