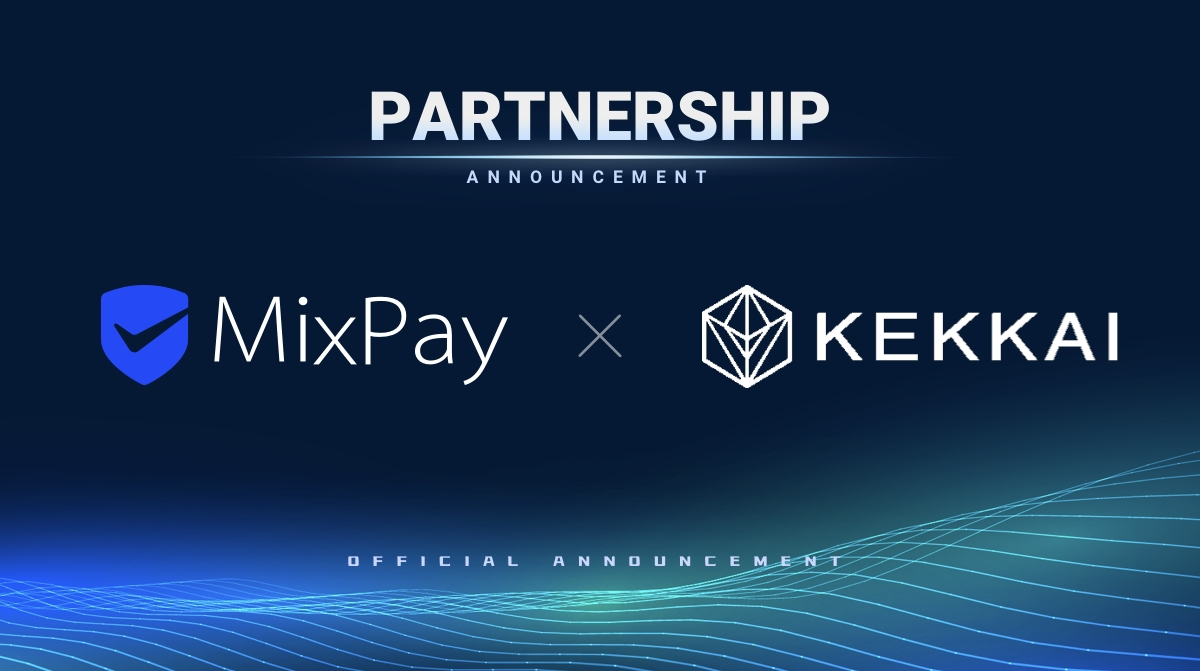 We are thrilled to announce that KEKKAI has integrated MixPay into their Shopify store.
KEKKAI, a wallet security tool dedicated to preventing NFT and cryptocurrency theft and fraud, has established a deep partnership with MixPay to create a safer and more reliable cryptocurrency payment environment.
This means that whether you are purchasing the OneKey hardware wallet or using KEKKAI's products for simulated trading and risk detection, you can enjoy the convenience and security provided by MixPay. As a leading Web3 cryptocurrency payment solution, MixPay not only provides KEKKAI with a simple, fast, and secure payment interface, but also supports over 30 public chains and over 70 types of cryptocurrency payments.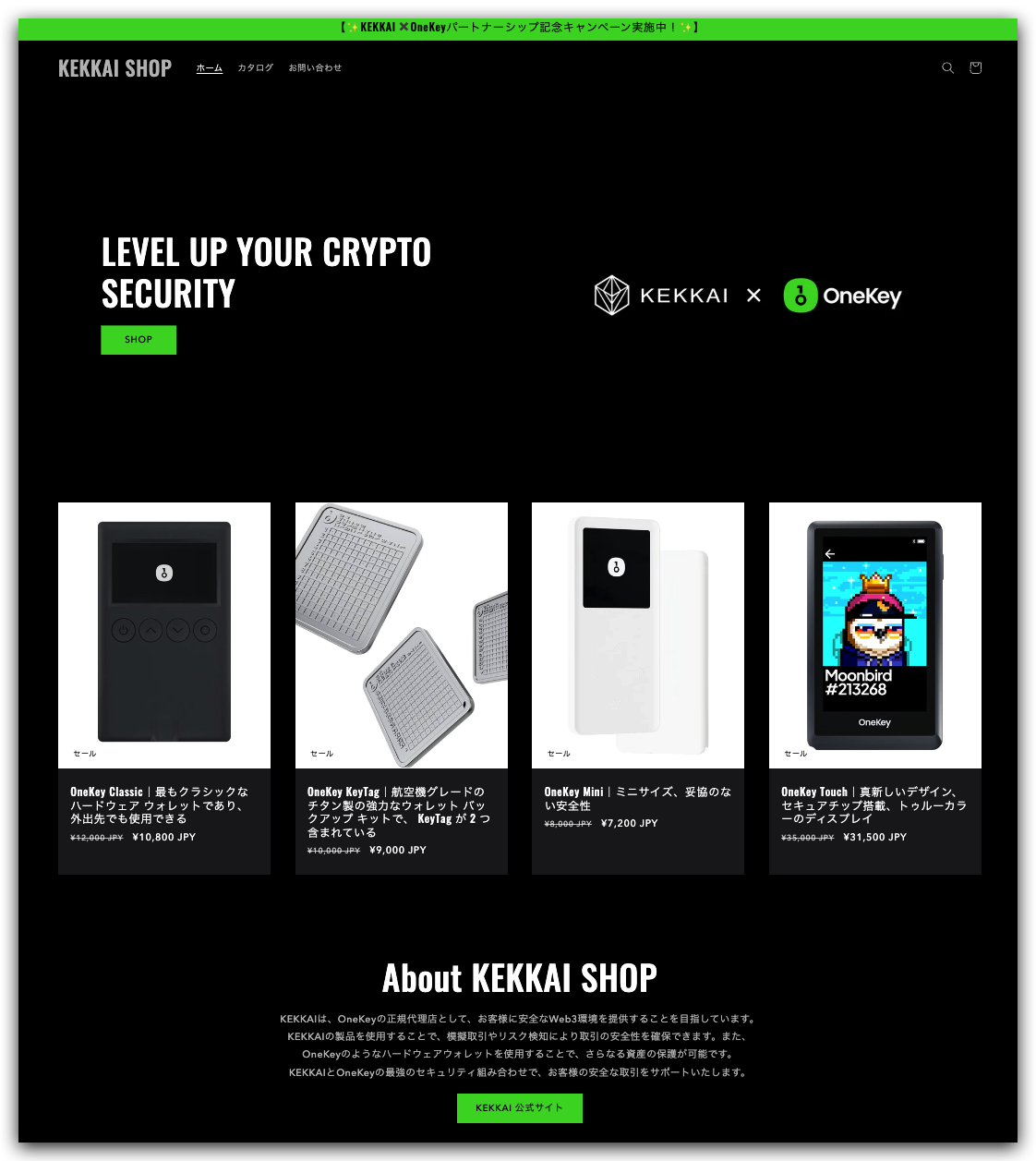 As an authorized dealer of OneKey, KEKKAI continually strives to provide customers with a secure Web3 environment. Now, through our cooperation with MixPay, we aim to provide a more comprehensive protection solution.
The powerful collaboration between KEKKAI and MixPay aims to provide you with the safest trading environment and the most convenient trading experience. Whether you are a newbie in cryptocurrencies or an experienced trader, we have prepared the most comprehensive security measures and the most convenient payment method for you. With the security protection of KEKKAI and OneKey and the payment support of MixPay, we hope to help you trade with more confidence and peace of mind in the world of cryptocurrencies.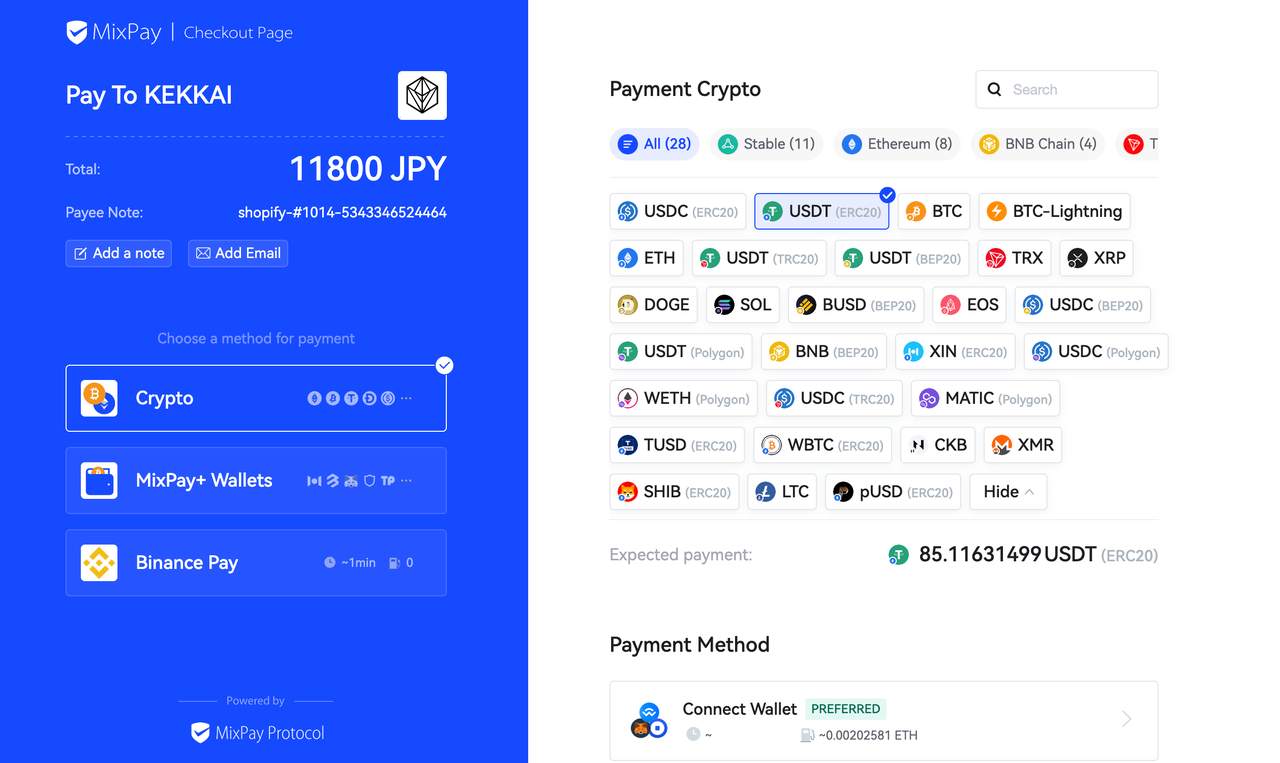 Please remember, your safety is our top priority. KEKKAI and MixPay are always committed to protecting your assets and trading security. We look forward to you joining us in exploring this cryptocurrency world full of endless possibilities.
About MixPay Protocol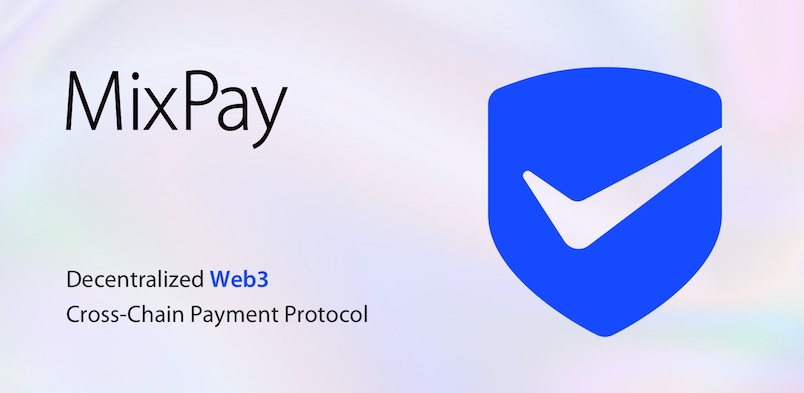 MixPay Protocol is a decentralized Web3 payment protocol, which connects different chains, different tokens, different wallets, and exchanges, whether it is an on-chain wallet (MetaMask, Trust Wallet) or a centralized wallet (Blockchain.com, BlockFi), or exchanges (Binance, Coinbase). As long as they access the MixPay Protocol, they can provide their users with safe, simple, and free payment services anywhere in the world marked by MixPay, without merchants needing to care about what wallet or token the customer uses to pay, just like what Visa and Mastercard do in the traditional payment field.