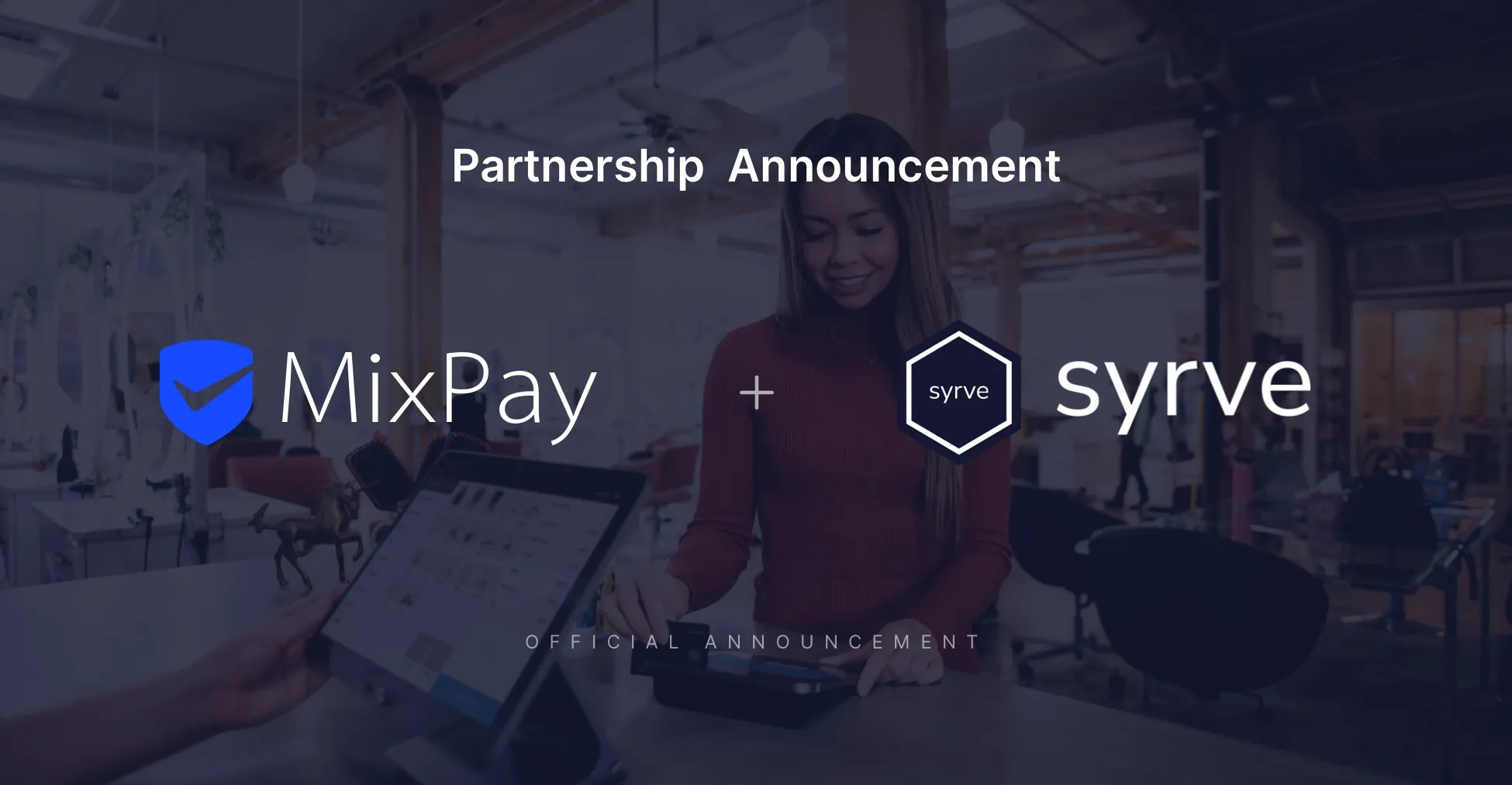 Today we are delighted to announce our strategic partnership with Syrve (previously known as iikoMiddleEast), a Dubai-based company that brings advanced technologies to restaurants worldwide with All-in-One Cloud-based POS.
After integrating with MixPay API, Syrve POS now allows merchants to accept both cryptocurrency payments from customers' digital wallets and traditional cards. Plus, merchants can manage sales processes in a handy back office in the cloud.
The partnership with MixPay provides retailers with POS terminals supporting crypto and fiat payments as well as a solution for inventory management. It is made for retailers wishing to grow their opportunities and customer community by accepting crypto for authentic goods and services.
Moreover, the partnership makes spendable crypto a new reality by bridging the gap between crypto users and small and medium businesses. It links customers, merchants, exchanges, and token issuers, creating a whole ecosystem. Bake N More, the first café in Dubai to accept payments in digital currencies from customers, also chooses Syrve POS. In addition, the number of retailers who use Syrve terminals is continuously growing.
About Syrve
Syrve, recently known as iiko provides reliable All-in-One Cloud-based POS and management solutions used in many different businesses: from small bars and coffee shops to large restaurant chains. With the most advanced restaurant technology solutions, Syrve is trusted by over 6 000 F&B businesses worldwide, including PAPA JOHN'S, Le Pain Quotidien, middle-eastern players L'eto, Gourmet Gulf, Bulldozer Group, Lincoln Hospitality, and many others.
Syrve software enables food and beverage businesses to increase performance and spend less time on routine administrative tasks. Syrve automates and transforms virtually every aspect of your operation - increase speed of service, empower your kitchen team, manage staff, optimise stock take and ordering, simplify cost control, analyse performance and more.
How to pay with any crypto using MixPay in an Syrve All-in-One POS?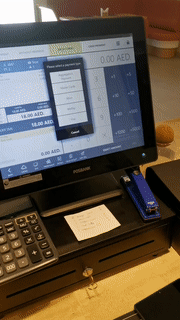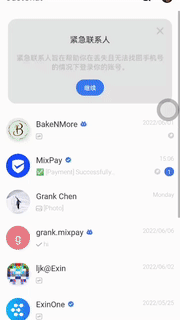 The above videos show the typical crypto transaction using the Syrve terminal. You can see the simplicity and convenience of making purchasing with any crypto using MixPay in an Syrve All-in-One POS.
Every mass consumer is familiar with PoS terminals; today, you are unlikely to find a place where you cannot pay with a credit or debit card. It's easier than you can imagine paying crypto bills in a restaurant; all you need to do is by following a few simple steps:
Select an item on the screen
Generating a QR code/Generating a random QR code to the customer
Scan QR code using Mixin Messenger or on-chain wallet
Choose cryptocurrency and pay
Get the goods
About MixPay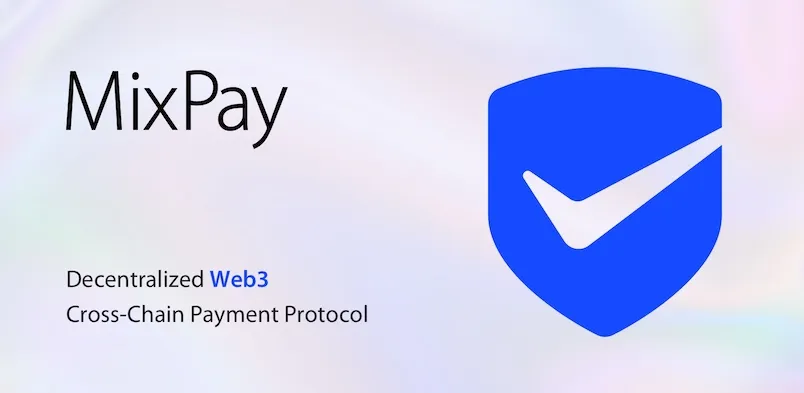 MixPay Protocol is a decentralized web3 payment protocol, which connects different chains, different tokens, different wallets, and exchanges, whether it is an on-chain wallet (MetaMask, Trust Wallet) or a centralized wallet (Blockchain.com, BlockFi), or exchanges (Binance, Coinbase). As long as they access the MixPay Protocol, they can provide their users with safe, simple, and free payment services anywhere in the world marked by MixPay, without merchants needing to care about what wallet or token the customer uses to pay, just like what Visa and Mastercard do in the traditional payment field.