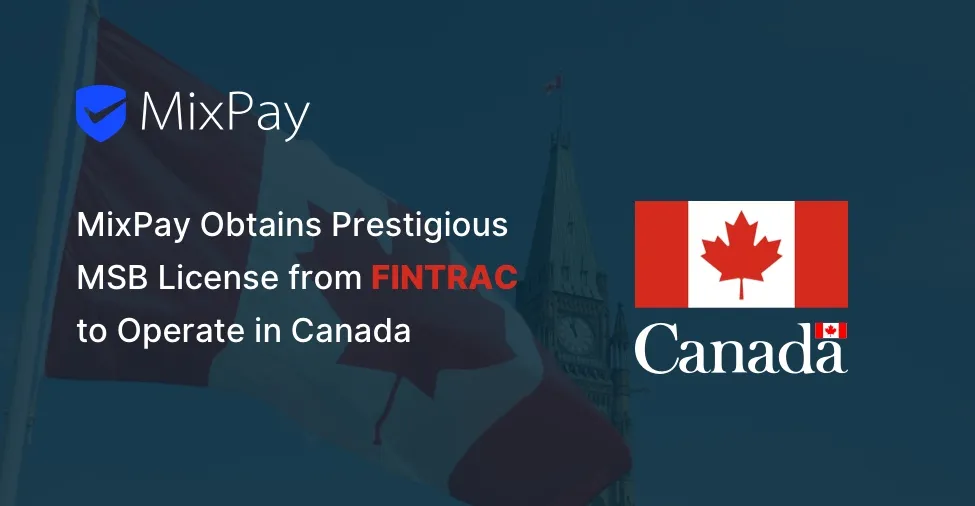 MixPay has acquired a money services business (MSB) license from the Financial Transactions and Reports Analysis Centre (FINTRAC). The Canadian MSB license issued by FINTRAC allows MIXPAY LTD. to conduct money transfers and be a dealer for foreign exchange, as well as for digital currencies.
It is another essential milestone in the business globalization and compliance expansion of MixPay, after gaining MSB Approval from FinCEN to develop the US market two months ago. Canada's banking system is considered one of the most reliable systems in the world. With Canada among the many countries to see its share of digital remittances grow, a global move towards cashless economies seems to be underway. The acquisition of the Canadian MSB license signifies that MixPay has been granted to provide financial services and enter the Canadian market.
The Money services businesses(MSBs) license is required by a firm to comply with the Proceeds of Crime (Money Laundering) and Terrorist Financing Act (PCMLTFA) and associated Regulations. It helps prevent money laundering and terrorist activity financing in Canada. MixPay is always compliance first. Receipt of this license and successful registration highlights MixPay's commitment to cooperatively working with regulators in the jurisdictions to operate in across the globe.
MixPay, based on Mixin Network, is a crypto payment protocol that supports any cryptocurrency and fiat currency settlement and is friendly to ordinary users and developers. MixPay can separate payment, quote, and settlement in the underlying layer, support any wallet payment, and provide three settlement modes: individual, developer, and multi-signature account.
Hundreds of offline merchants and online platforms have partnered with MixPay to make it easier to receive cryptocurrencies. For merchants, it is a low-cost way to provide a wide range of borderless services. For users, it is an easy-to-use payment solution much more convenient than most other payment methods. MixPay aims to provide a flexible Web3 payment protocol with a flexible API.
The MAS approval requires licensees to meet a high standard of compliance, enabling the exchanges and other crypto platforms to offer digital payment token services. Moreover, it ensures users get safe and compliant digital assets and other services. Canada is one of the most crypto-friendly nations that drive blockchain and digital assets adoption. Global crypto firms like Huobi, Ripple, and FTX have successively obtained the Canadian MSB license entering Canada. The compliance developments in the crypto industry mark yet another milestone in the global crypto regulatory landscape. In compliance conditions, MixPay will continue to explore and contribute to providing crypto payment services for users in more regions and help more people enjoy the convenience of Web3 payment as soon as possible.
MixPay Protocol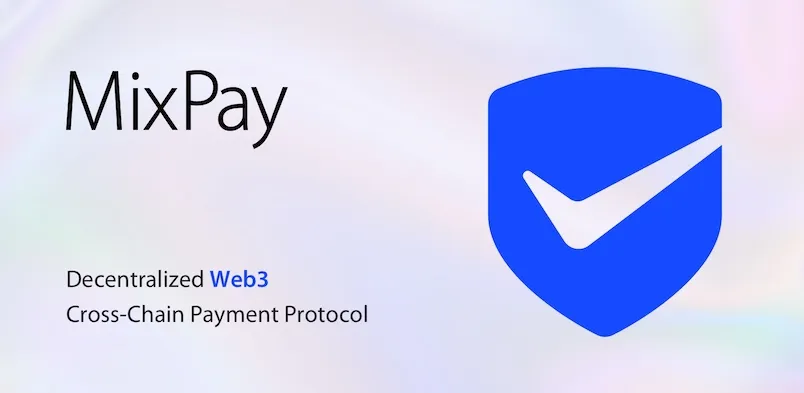 MixPay Protocol is a decentralized web3 cross-chain payment protocol, which connects different chains, different tokens, different wallets, and exchanges, whether it is an on-chain wallet (MetaMask, Trust Wallet) or a centralized wallet (Blockchain.com, BlockFi), or exchanges (Binance, Coinbase). As long as they access the MixPay Protocol, they can provide their users with safe, simple, and free payment services anywhere in the world marked by MixPay, without merchants needing to care about what wallet or token the customer uses to pay, just like what Visa and Mastercard do in the traditional payment field.