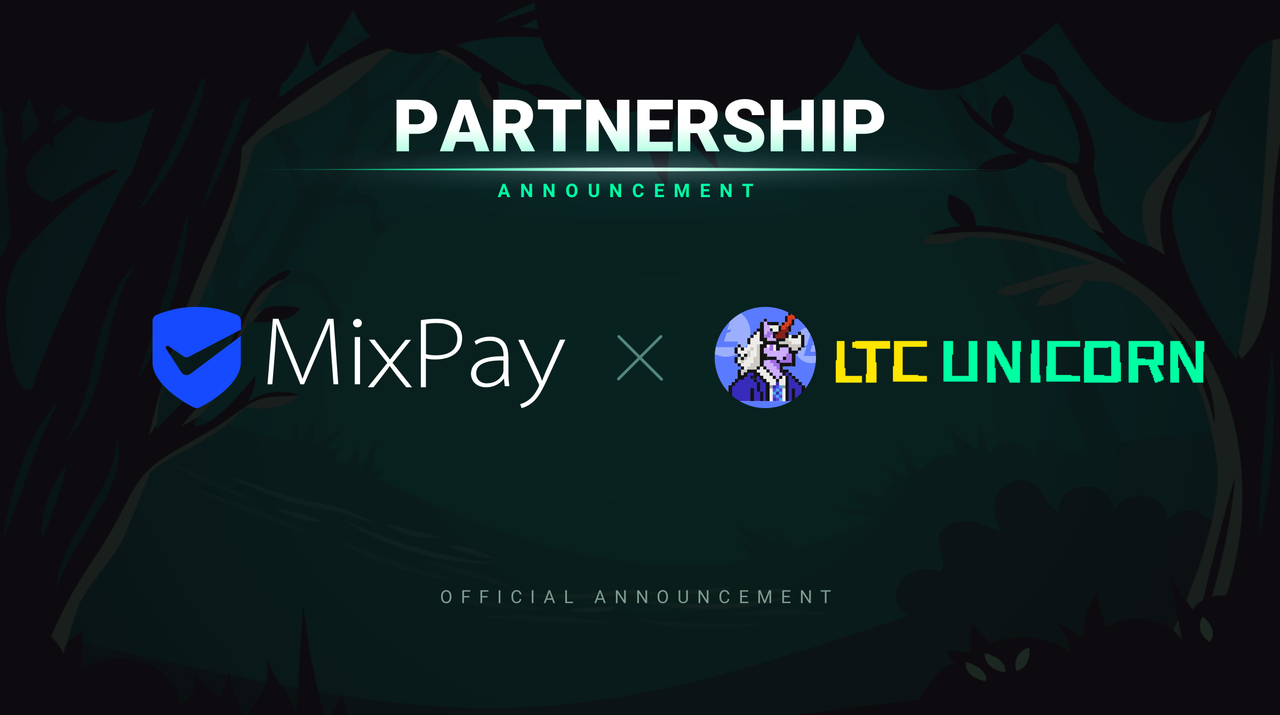 We're thrilled to announce that MixPay, a leading Web3 cryptocurrency payment solution, has formed a significant partnership with LTC Unicorn, a popular NFT project on the Litecoin network. LTC Unicorn's official website has now integrated MixPay, supporting mainstream tokens including BTC, ETH, LTC, and USDT for the purchase of their NFTs.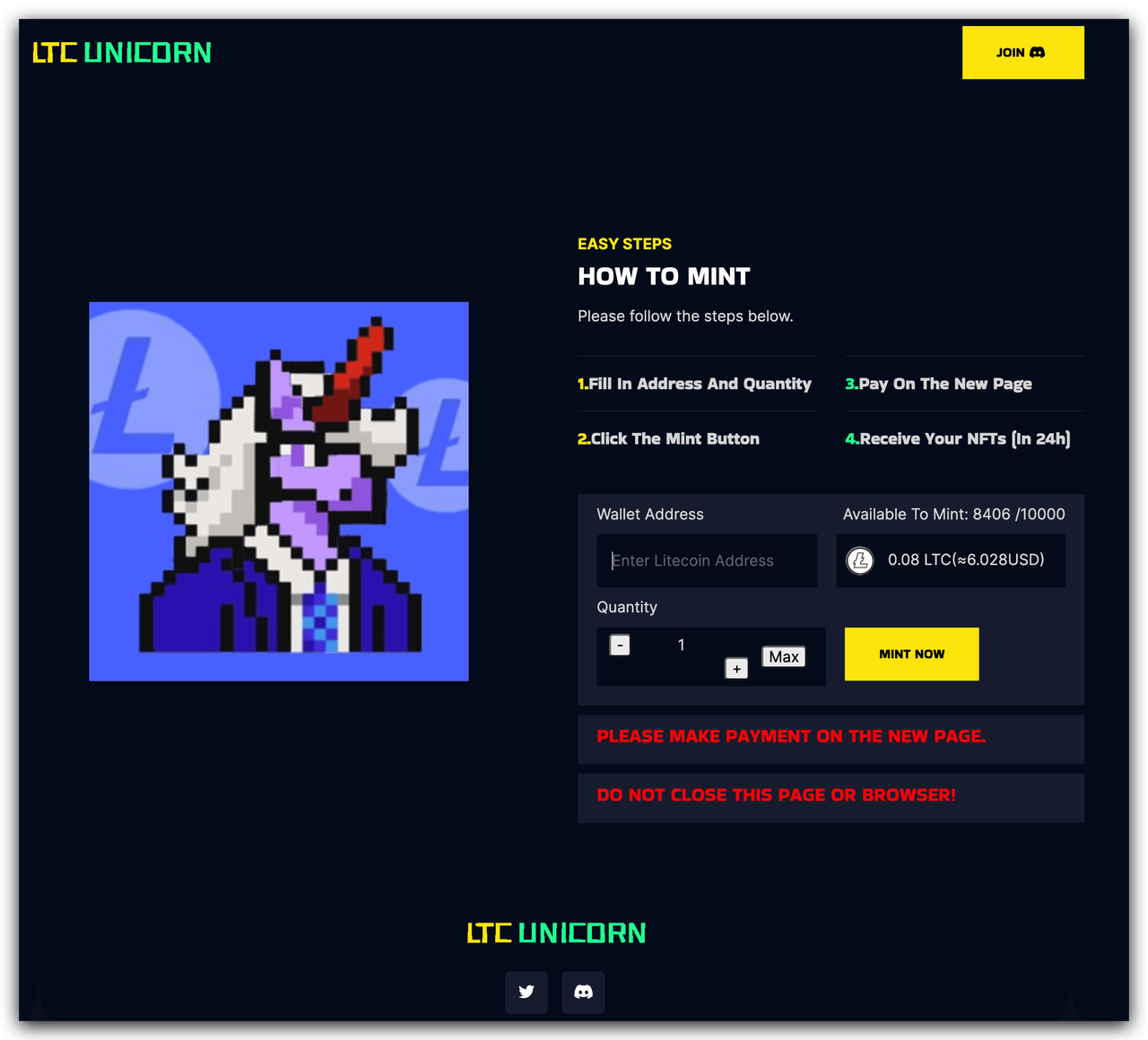 LTC Unicorn represents the first NFT + GameFi project launched on the Litecoin network, issuing a limited quantity of 10,000 unique unicorn NFTs. Since 16:00 Beijing time on June 14, 2023, users have been able to purchase these NFTs on the LTC Unicorn official website through MixPay. Each NFT has a minting price of 0.08 LTC, and is currently still in the minting phase, demonstrating the unwavering heat around NFTs.
This guide for LTC Unicorn official minting: https://mirror.xyz/0x4b96a9404B9eb3189b1453aB4df313f6Afa15ADE/w0yvIWt1wyIjF0PL5gjmu\_7wBUHQK9qsuijnkwzR6x8
The integration of MixPay's payment solution offers unprecedented convenience for the sales of LTC Unicorn's NFTs. By supporting a variety of mainstream cryptocurrencies, exchanges, and wallets, we provide users with a multitude of choices. Whether it's BTC, ETH, LTC, or USDT, users can choose the most convenient transaction method according to their own needs, eliminating the worry of payment difficulties.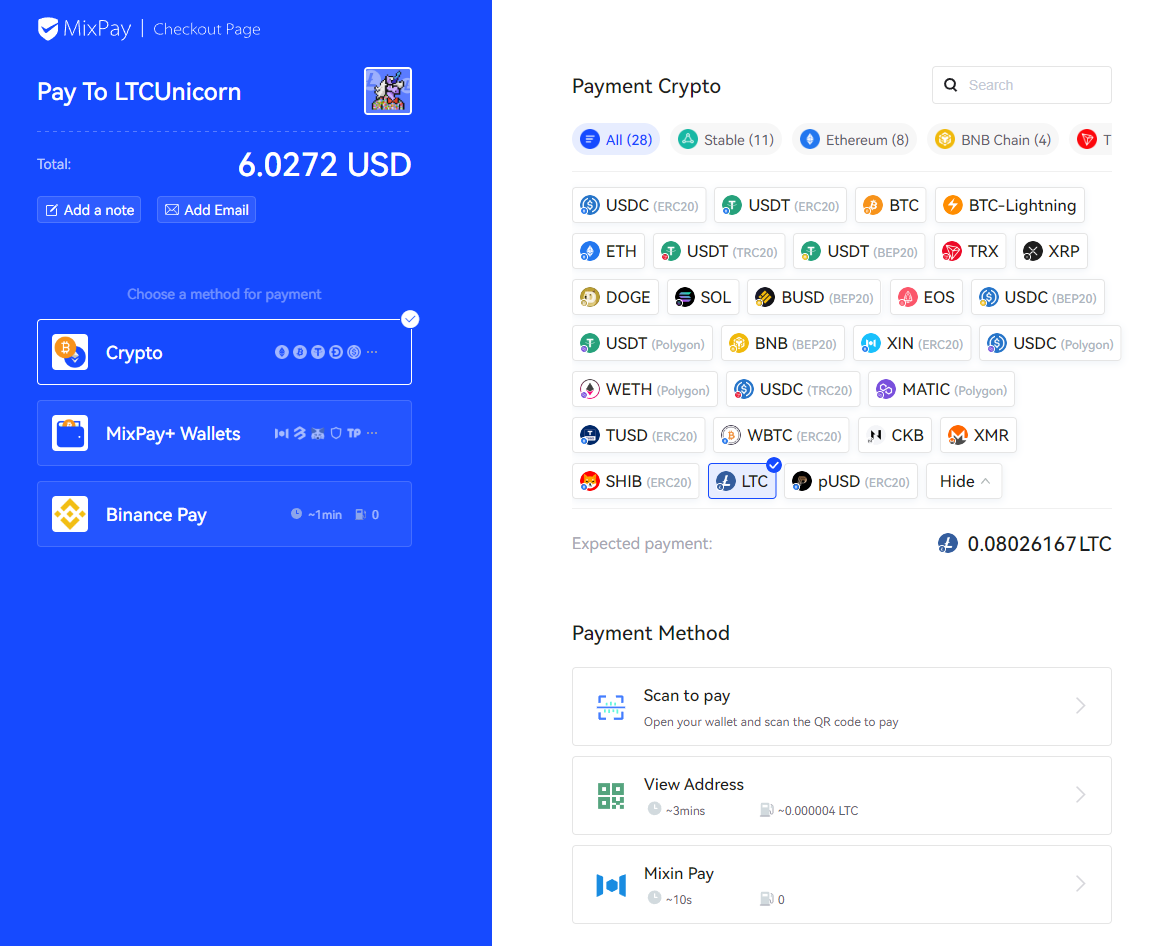 What's more exciting, LTC Unicorn plans to develop GameFi in the future and launch the LTC-20 token. Users holding LTC Unicorn NFTs will have the opportunity to receive airdropped LTC-20 tokens and enjoy a unique experience in the upcoming gaming world. This prospect undeniably generates anticipation and adds even more value to owning an LTC Unicorn NFT.
In summary, the partnership between MixPay and LTC Unicorn is a significant boost to the Litecoin ecosystem's NFT market. The importance of this cooperation lies in providing a new, simple, and secure payment method for NFT collectors, enhancing user experience, and casting a new light on the future development of the NFT crypto-art field.
For us, it's the first step in a new chapter; for you, it could be the perfect start to explore the Litecoin NFT ecosystem.
We invite you to experience this innovative journey of cryptocurrency payments and the NFT field on the LTC Unicorn official website: https://ltcunicorn.vercel.app/.
About MixPay Protocol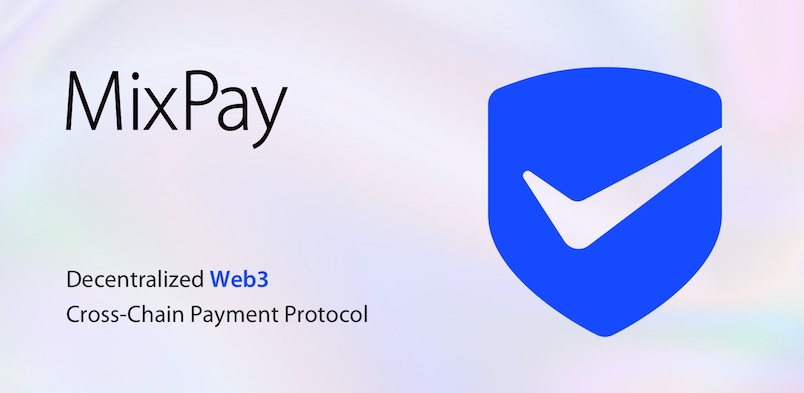 MixPay Protocol is a decentralized web3 payment protocol, which connects different chains, different tokens, different wallets, and exchanges, whether it is an on-chain wallet (MetaMask, Trust Wallet) or a centralized wallet (Blockchain.com, BlockFi), or exchanges (Binance, Coinbase). As long as they access the MixPay Protocol, they can provide their users with safe, simple, and free payment services anywhere in the world marked by MixPay, without merchants needing to care about what wallet or token the customer uses to pay, just like what Visa and Mastercard do in the traditional payment field.