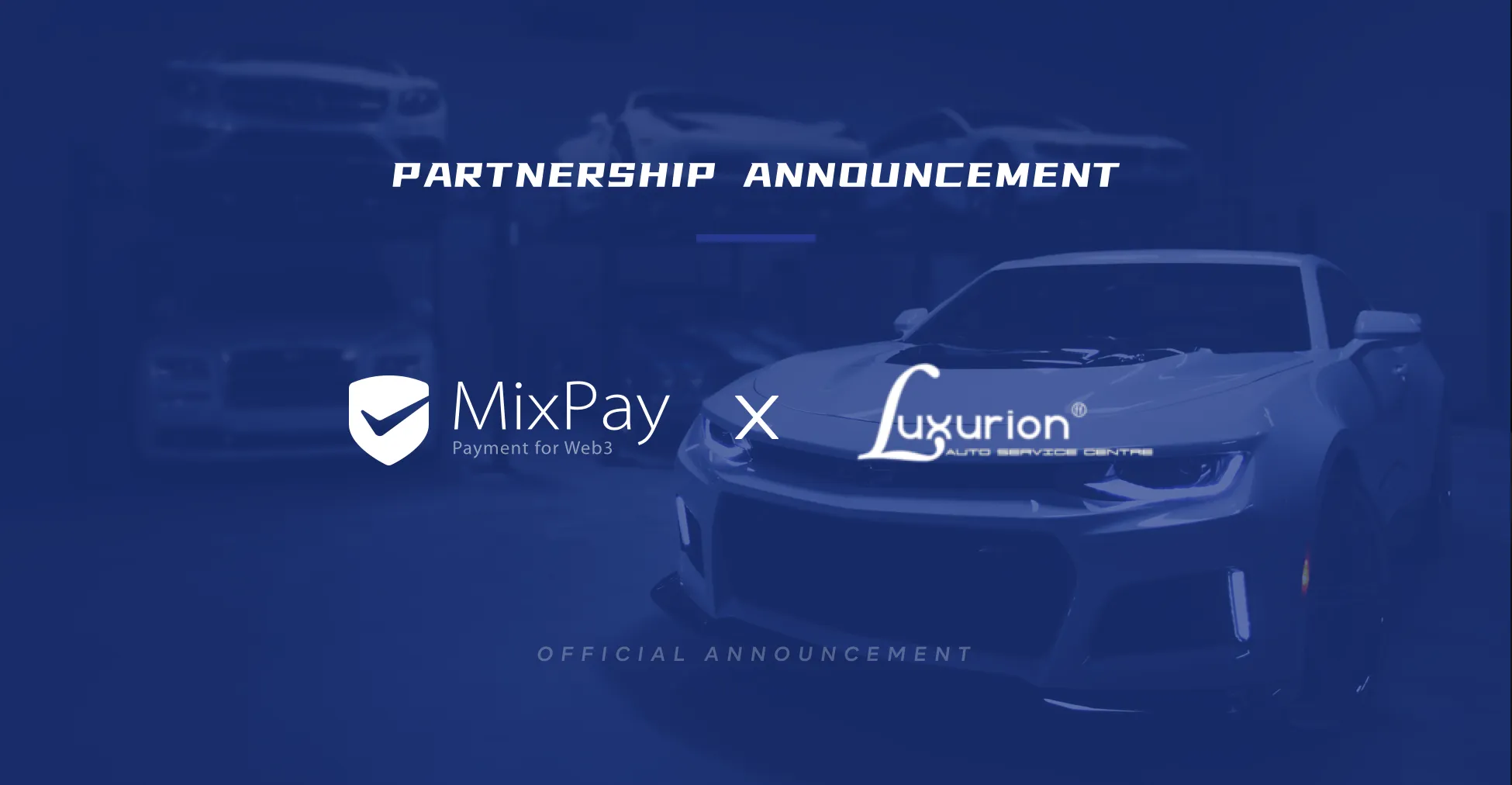 We are thrilled to announce that Luxurion FF Auto Service Centre is now joining the merchants to accept cryptocurrency in its shop as our latest strategic partner. Luxurion FF is a repair and maintenance service provider for luxury and premium cars. Its owner and "hands on" GM is a mechanical engineer who was a former instructor of mechanics at Mercedes Benz, while having more than 30 years of service excellence, and managing garages in Dubai since 1998.
Luxurion FF provides professional solutions for your auto maintenance experience, and this partnership is but icing on the cake. The adoption of cryptocurrency payments brings more convenience to customers.
The MixPay team is working with numerous partners, both online platforms and offline physical stores,to provide various practical solutions for increasing the perfection of the payment. The cooperation with Luxurion FF is a step towards encouraging further user participation to pay with cryptocurrency. It also fits in with the development plan of Dubai as the "Crypto Capital."
Through MixPay, customers in Luxurion FF can pay with any crypto using any wallet for a complete all-around Auto Maintenance experience such as:
Engine Repair and Overhaul; Transmission Repair; Mechanical, Electrical and Systems Diagnostics and Repair; Air Conditioning Services; Brake Repair, Pads & Rotors; Dedicated Team for Body Repair & Painting; Detailing; Shock Absorbers, Struts Replacement, Tires Replacement, Alignment & Wheel Balancing​​; Towing and Jump Start Services. Both you and your car deserve to have an extraordinary experience at Luxurion FF.
About Luxurion FF
Luxurion FF is a leading auto repair companies with more than 30 years of service excellence. A dedicated team of qualified service professionals coming from various premium car service centre experience, Luxurion FF team specializes in brands such as Mercedes-Benz, Rolls-Royce, Land Rover, Bentley, Audi, Porsche, BMW, Lamborghini, Maserati, Jaguar, McLaren, Ferrari, etc. Their team will assist you in maintaining a pleasant driving experience while also ensuring the vehicle's integrity.
The company's catch-phrase sums up their service ideals: "We treat your car as family, at the best budget".
We would like to maintain our position with our current and future customers as partners for life, keeping our openness and honesty with our customers, with our highly competent services that fits your budget. Our highly qualified staff will provide enhanced services experience in dealing with a wide range of premium American, European, Classic, and high-end Japanese automobiles.
How to pay with crypto using MixPay for your car's high-end services at Luxurion FF?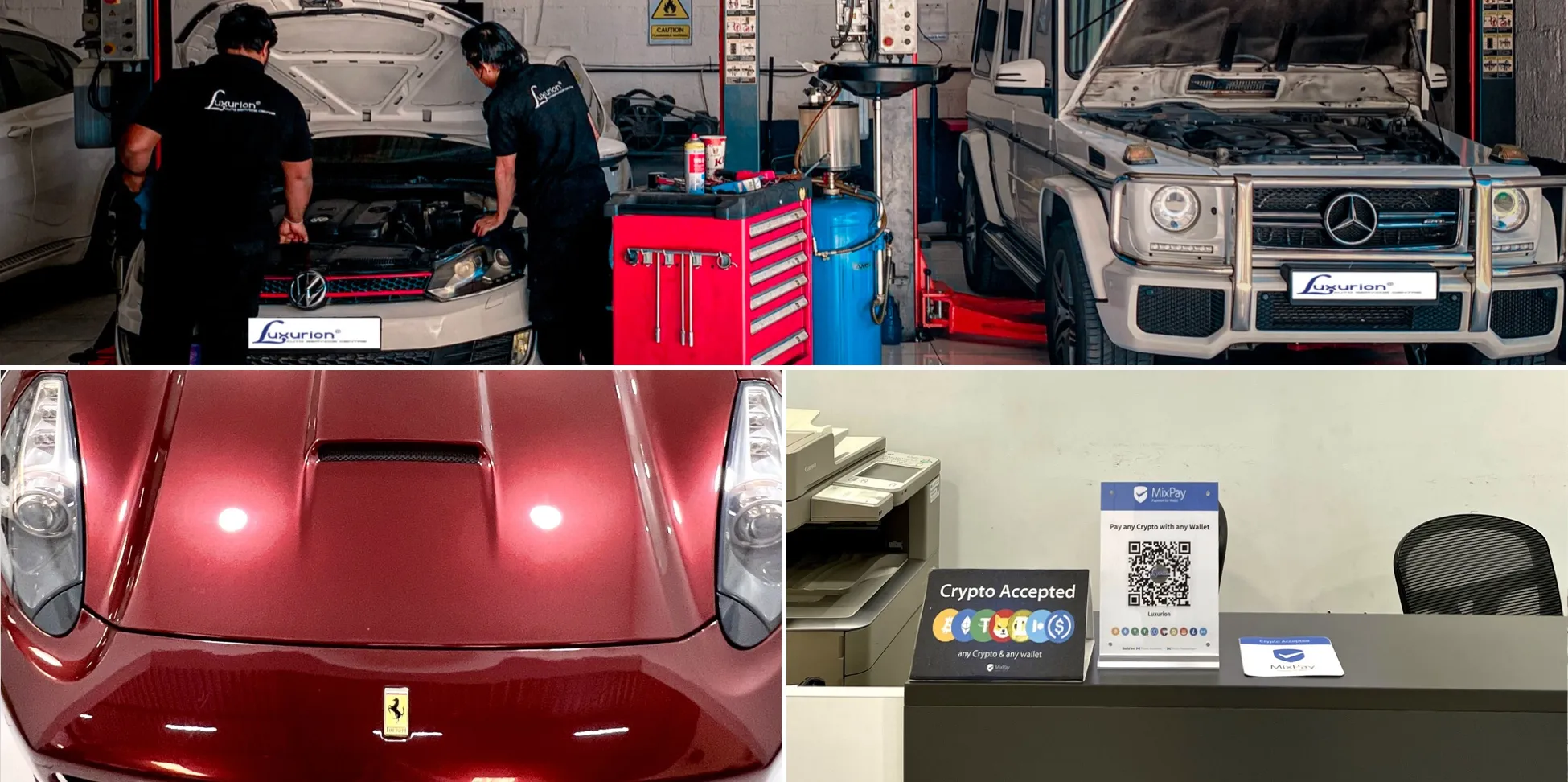 A significant number of offline merchants choose to partner with MixPay for its fast and easy-to-use features. It takes only four steps to complete your crypto payments at Luxurion FF. Please read the instruction below if you intend to make easy online payments with bitcoin and other cryptocurrencies.
Scan the MixPay QR code.
Enter the payment amount.
Choose the crypto you want to use.
Complete the payment.
That's it! Let Luxurion FF make your vehicle worthwhile by adding more viability to your car.
About MixPay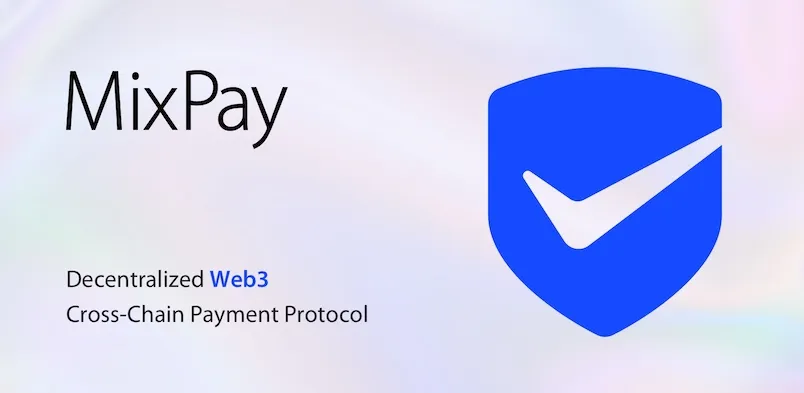 MixPay is a decentralized cryptocurrency payment service platform built on Mixin Network. MixPay can separate payment, quote, and settlement in the underlying layer, support any cryptocurrency and fiat currency settlement, support any wallet payment, and provide three settlement modes: individual, developer, and multi-signature account. MixPay, Payment for Web3.