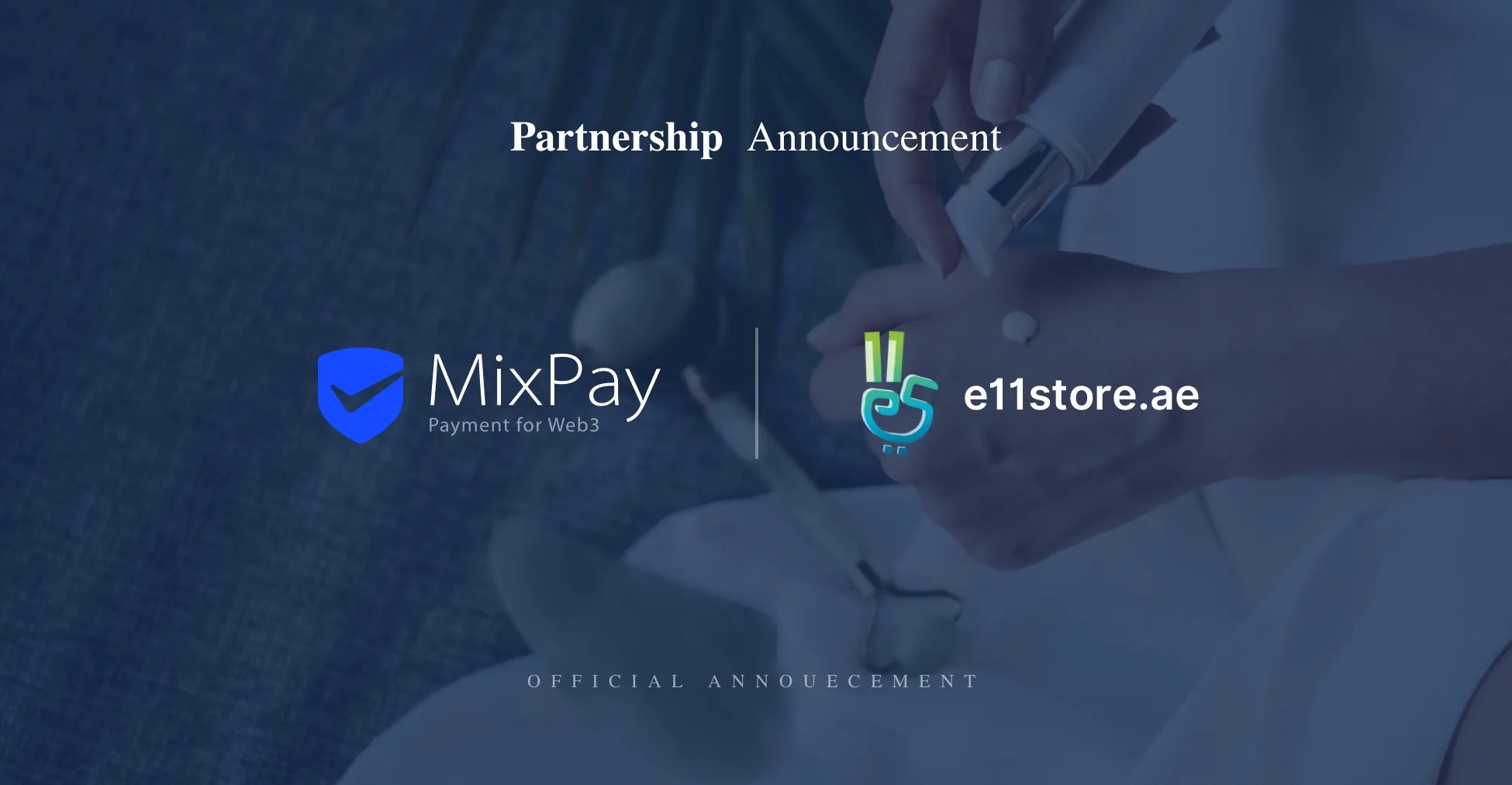 We proudly introduce E11 Store as another online platform partner. E11 Online Store now accepts crypto using the MixPay Shopify plugin. You can now pay with any crypto directly on their website. Even more surprisingly, if you use promo code "MixPay", you will get 10% off!
With more and more people investing in crypto, accepting crypto payments is also a great way to attract new customers. MixPay, one of the most easy-to-use crypto payment gateway, makes it easier to provide customers with a smooth and satisfying payment experience. According to this partnership with MixPay, E11 Store is expected to attract more customers of crypto enthusiasts after applying more modern payments to its website by integrating the MixPay Shopify plugin — which can instantly bring the best experiences to their customers during the time with MixPay.
What's more, This cross-promotion and cross-collaboration between the two organizations will bring more benefits to both communities. It will strengthen both communities and help each other and all Defi community by educating and promoting crypto. The MixPay team is working with numerous partners to provide various practical solutions for increasing the perfection of the payment as well as the credibility of users. The MixPay Shopify plugin can provide crypto payment methods for merchants' Shopify stores. With four steps in the deployment process, online stores can provide their customers with a faster and easier payment option.
About E11 Store
The name E11 is inspired and named after Sheikh Zayed Road, it is a main highway that not only connects the seven emirates but also is the story and inspiration of growth of Dubai.
From a single road it has transformed into a 14-lane super highway which helped and lead to the development of Dubai, it has played a vital role in boosting Dubai's economy.
With this in mind, we at E11 are motivated with similar growth and to achieve this we provide exceptional customer service, unique product listings and we test the products in our labs to ensure it meets customer satisfaction.
Customers can pay in any crypto with any wallet on E11 Store. Especially if customers make the payment through Mixin Messenger wallet do not have to pay an extra transfer fee. Isn't it exciting? Please keep reading to find out how easy the process is.
How to do easy online shopping on E11 Store with a 10% discount using MixPay payment
Summer is here, and we need to put extra effort into the skin regimen. In this scorching heat, your dermal layer needs hydration more than ever. Hence, you should add face masks to your everyday skincare routine. Follow the following steps to get your face moisturizing masks.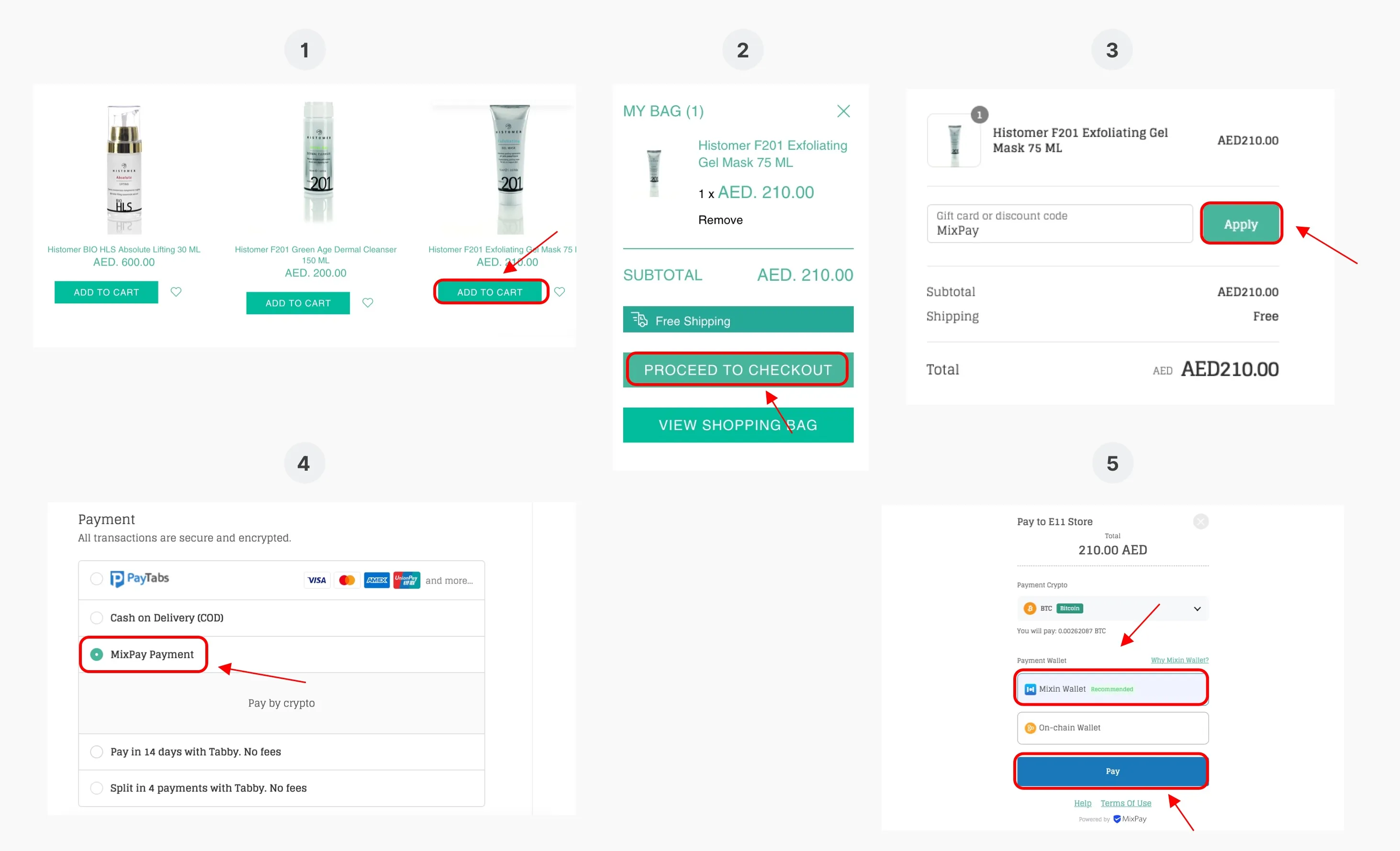 Step 1: Enter the E11 Store homepage, select the item you like, and ADD TO CART.
Step 2: Press the "buy" button and proceed to checkout.
Step 3: Don't forget to get 10% OFF by inputting promo code "MixPay"!
Step 4: In the payment method section, select the MixPay payment method.
Step 5: Complete the order payment after selecting the MixPay payment method.
Select the asset to be paid, choose Mixin or any other On-chain Wallet as the payment method and click the Pay button to initiate payment.
Also, you can find fruity and floral shampoo here to make your hair clean, soft, shiny, and fabulous; Skin Care products, Makeup products, and even Men Care products; there is a wide variety of products to be found on the E11 Store. Come to E11 Store for fun crypto online shopping this summer~
About MixPay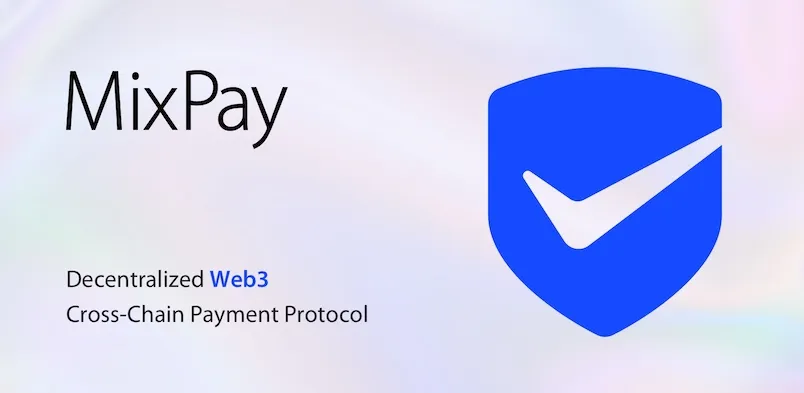 MixPay is a decentralized cryptocurrency payment service platform built on Mixin Network. MixPay can separate payment, quote, and settlement in the underlying layer, support any cryptocurrency and fiat currency settlement, support any wallet payment, and provide three settlement modes: individual, developer, and multi-signature account. MixPay, Payment for Web3.