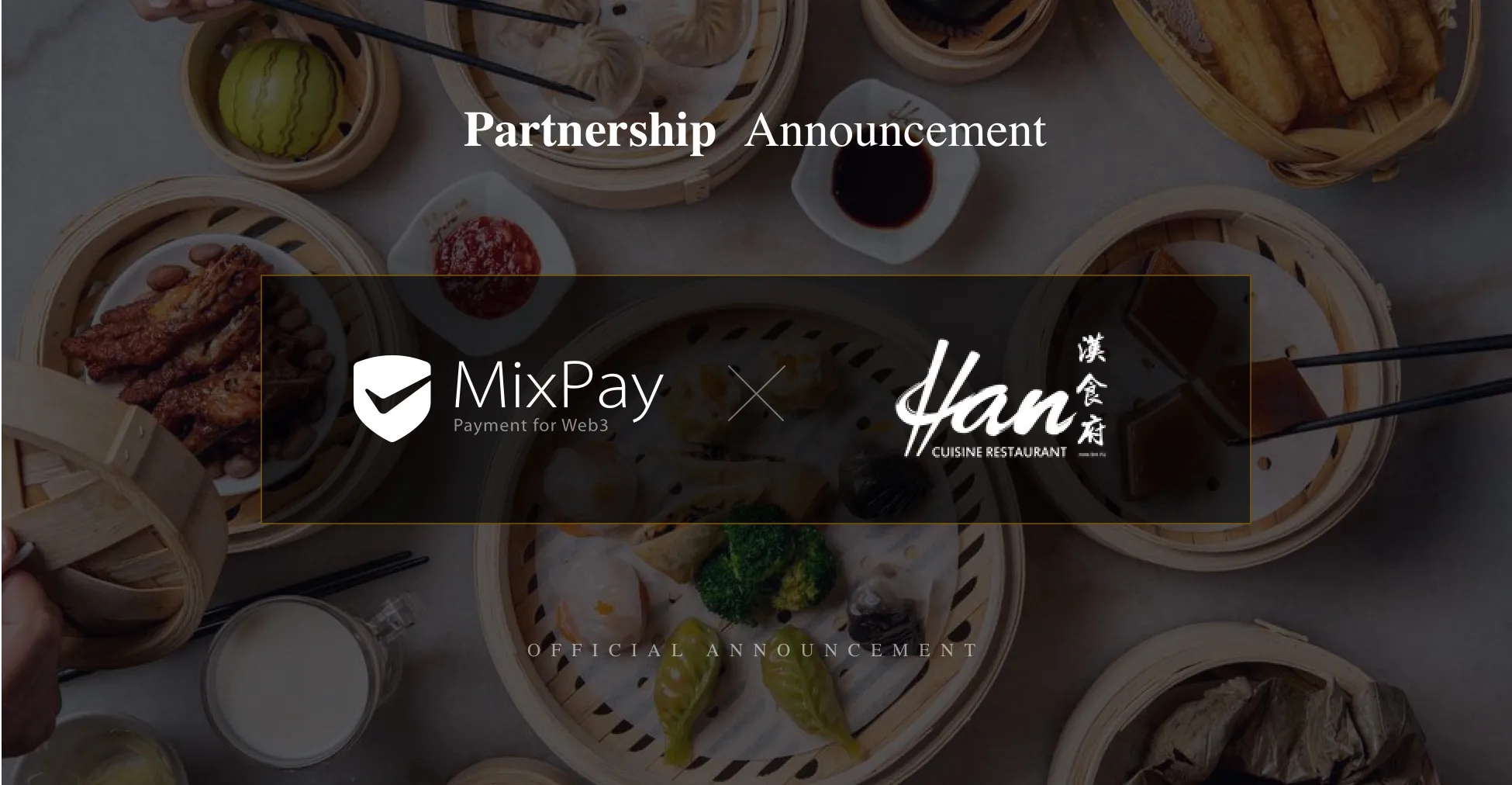 MixPay announced today that it had reached a strategic cooperation agreement with Han Cuisine Restaurant, one of the best Chinese restaurants in Dubai, enabling the latter's customers to pay the bill with any crypto and any wallet in-store.
Purchases for cryptocurrency these days are no longer something amazing. Accepting cryptos in a physical store does have significant benefits for merchants, as bitcoin and other cryptocurrencies are a faster and cheaper monetary exchange for merchants providing any services or goods. Brick-and-mortar retailers can accept cryptos from their customers in a very easy way. Han Cuisine Restaurant, one of the best Chinese restaurants in Dubai, delivers the best food and service. Through the cooperation with MixPay, customers can now enjoy more payment methods, including crypto payments and cash at Han Cuisine.
MixPay is a decentralized cryptocurrency payment service platform built on Mixin Network. With the following three features, customers and merchants don't have to bear the risk of cryptocurrency volatility:
Merchants can quote with any cryptocurrency or fiat. (quote: The unit of measurement of goods. For example, how many AEDs you pay for a meal.)
Customers can pay the bill with any cryptocurrency.
Merchants can settle in any cryptocurrency or fiat.
It's a real-time settlement; price fluctuations won't affect merchants like Han Cuisine Restaurant. Customers can choose the cryptocurrency they want to pay, and merchants have the option to receive stable coin USDT or settle in fiat AED. MixPay is widely used in offline stores such as SUNWAY RESTAURANT and Dubai Oriental Gastronome. What's more,
MixPay is also integrated with numerous online platforms such as Trident NFT Marketplace and E11 Online Store. And that counts on its powerful and flexible API that can meet the needs of various scenarios.
About Han Cuisine Restaurant
Established in 2016, Han Cuisine Restaurant opened its first branch in Dubai's Business Bay area and with the growing demand for authentic restaurant quality Chinese food, they opened their second branch in The Springs Souk in 2018. Han Cuisine specializes in authentic Cantonese cuisine, enhanced with popular selections found in Southeast Asia. Their chefs originating from Guangdong, China, come with rich experiences from cooking in Chinese restaurants in Hong Kong and other South East Asian cities. Since its incorporation, Han Cuisine has created a healthy and authentic experience for its loyal customers. Overcoming limited ingredients with innovation and adhering to its strict healthy values by rejecting MSG and using only fresh vegetables, drinking water for cooking, and low cholesterol cooking oil to produce the distinctive and quality food, this has made Han Cuisine the prime choice for customers looking for authentic Chinese cuisine.
Han Cuisine also brings customers an extensive range of Dim Sum dishes. With over 20 Dim Sum dishes, our chefs hand make every dumpling and buns daily to bring you the favourite breakfast of many. Come dine with us and choose from a variety of appetizers, main courses, soups, seafood and more for a delightful dining experience.
How to Pay with Any Crypto for Authentic Cantonese Cuisine at Han Cuisine?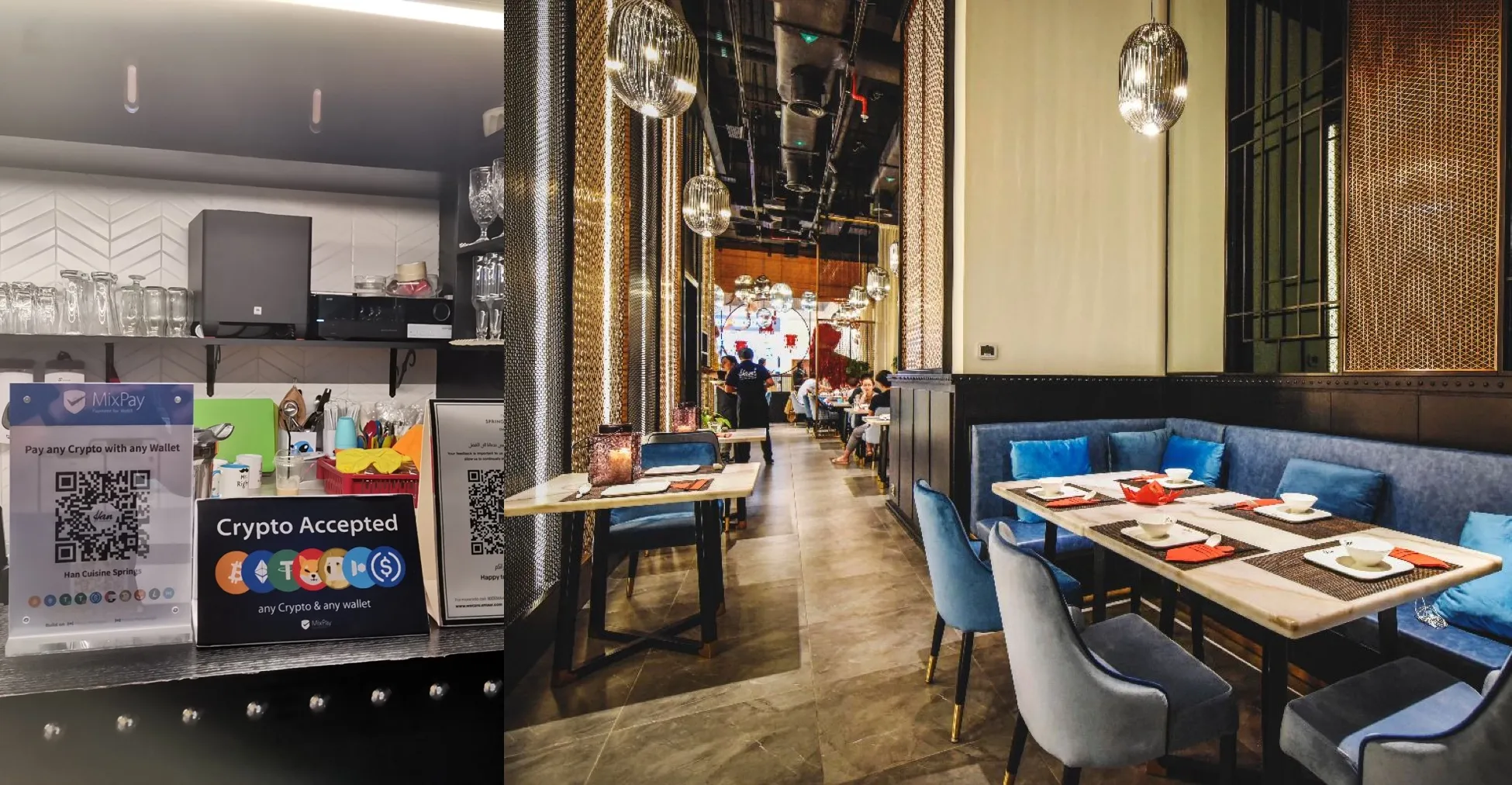 Han Cuisine Restaurant posts MixPay's receiving QR code in the shop to provide crypto payments like Bitcoin for customers. Consumers can pay using 20+ different cryptocurrencies, including Bitcoin (BTC), Ethereum (ETH), Dogecoin (DOGE), and so on.
First, scan the MixPay QR code;
Second, enter the payment amount;
Then, choose the crypto you want to use;
Last, complete the payment.
There are only four steps to paying with any crypto for authentic Cantonese cuisine at Han Cuisine Restaurant. Find more detailed guide here. Visit Han Cuisine and relish Wasabi Prawns, Spring Rolls, and their signature Peking Duck. Choose from their wide-ranging menu and get amazing discounts and offers, and enjoy the best crypto payments experience in the meanwhile.
About MixPay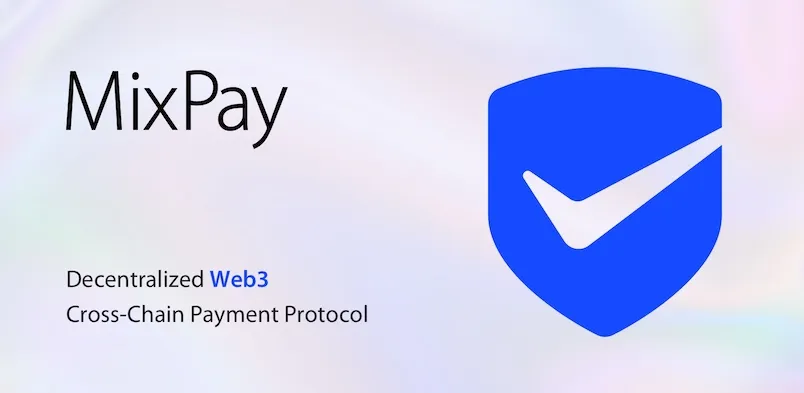 MixPay Protocol is a decentralized web3 payment protocol, which connects different chains, different tokens, different wallets, and exchanges, whether it is an on-chain wallet (MetaMask, Trust Wallet) or a centralized wallet (Blockchain.com, BlockFi), or exchanges (Binance, Coinbase). As long as they access the MixPay Protocol, they can provide their users with safe, simple, and free payment services anywhere in the world marked by MixPay, without merchants needing to care about what wallet or token the customer uses to pay, just like what Visa and Mastercard do in the traditional payment field.